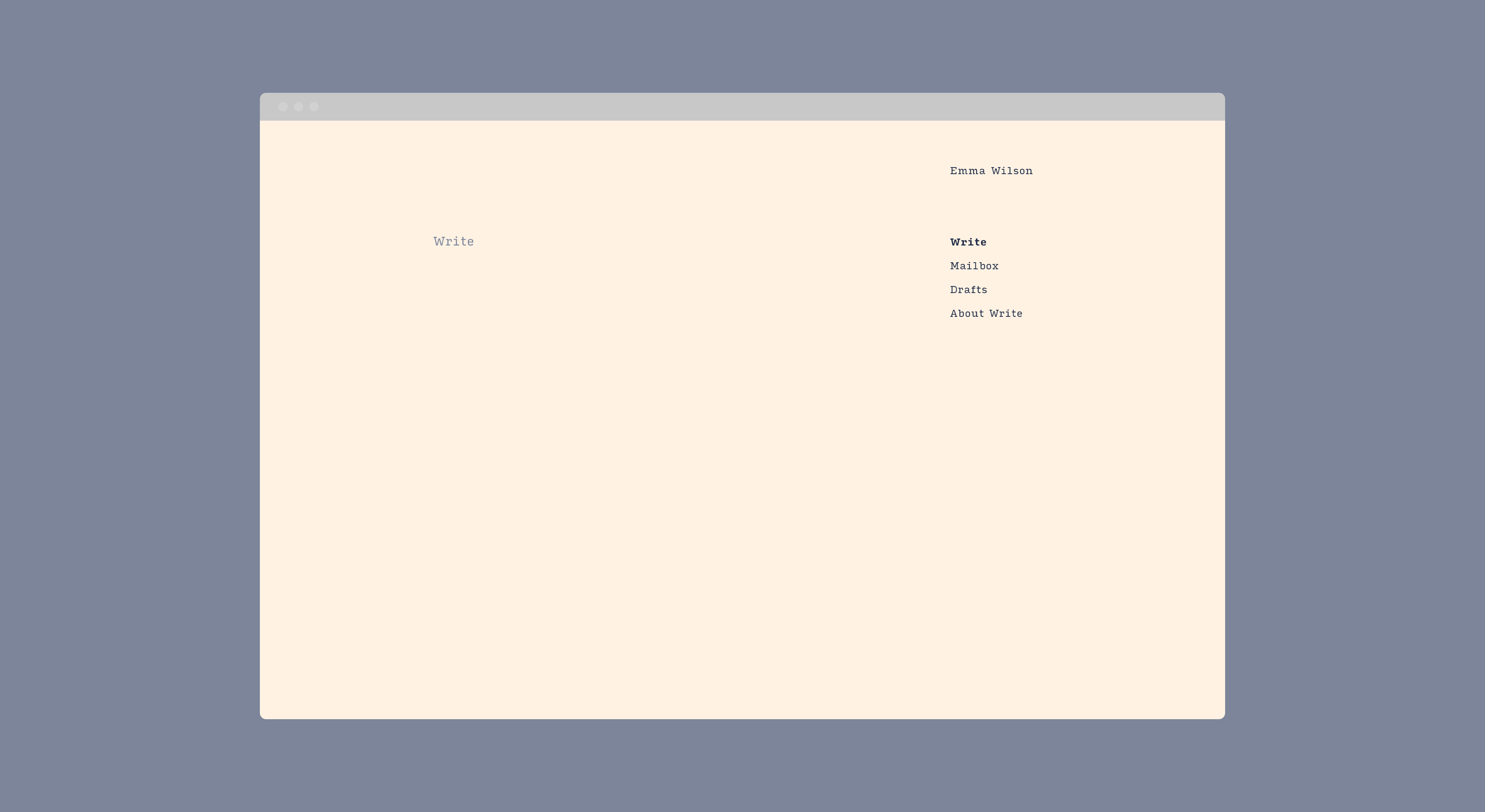 Write
is an online writing space to help you communicate with the people you love.​​​​​​​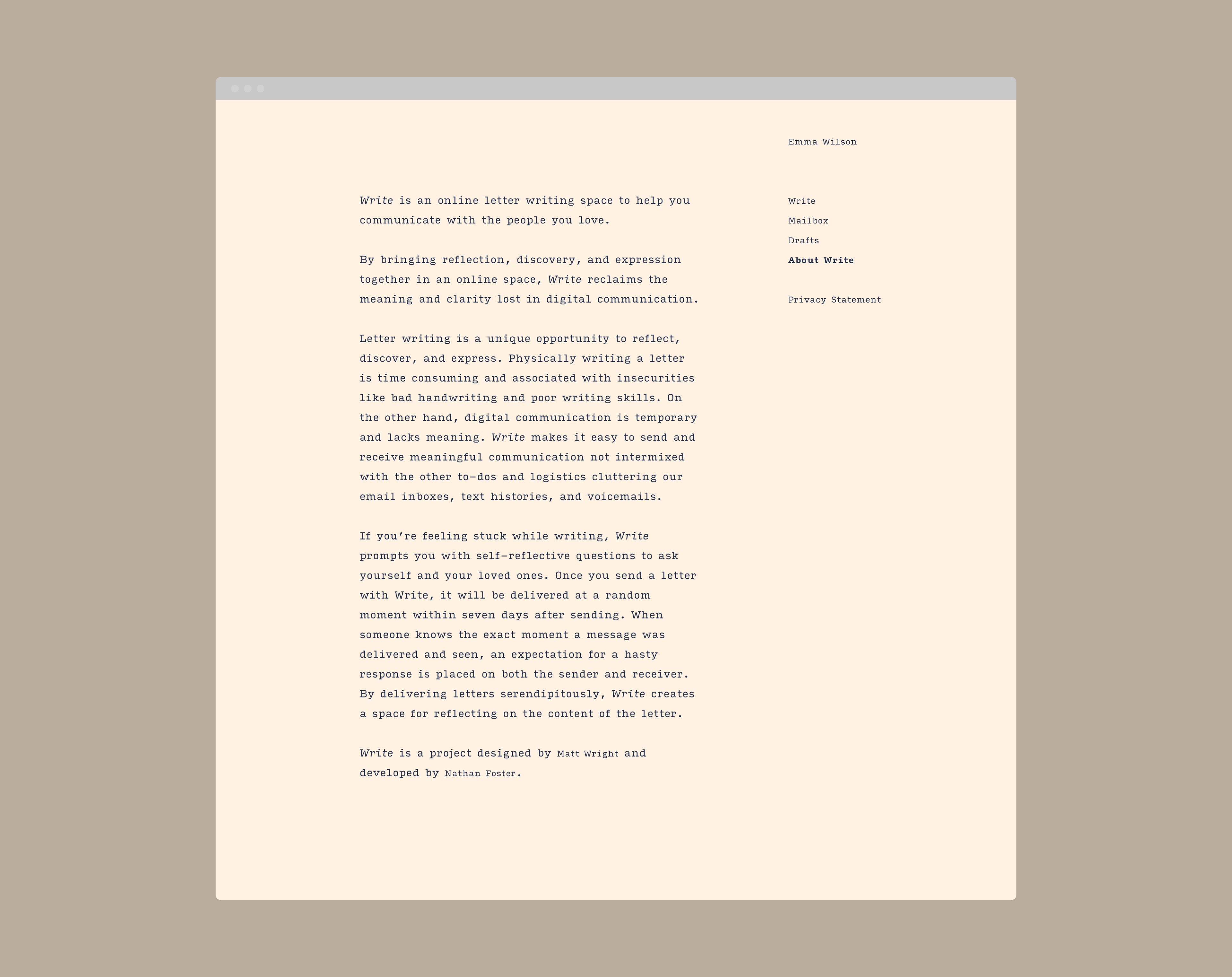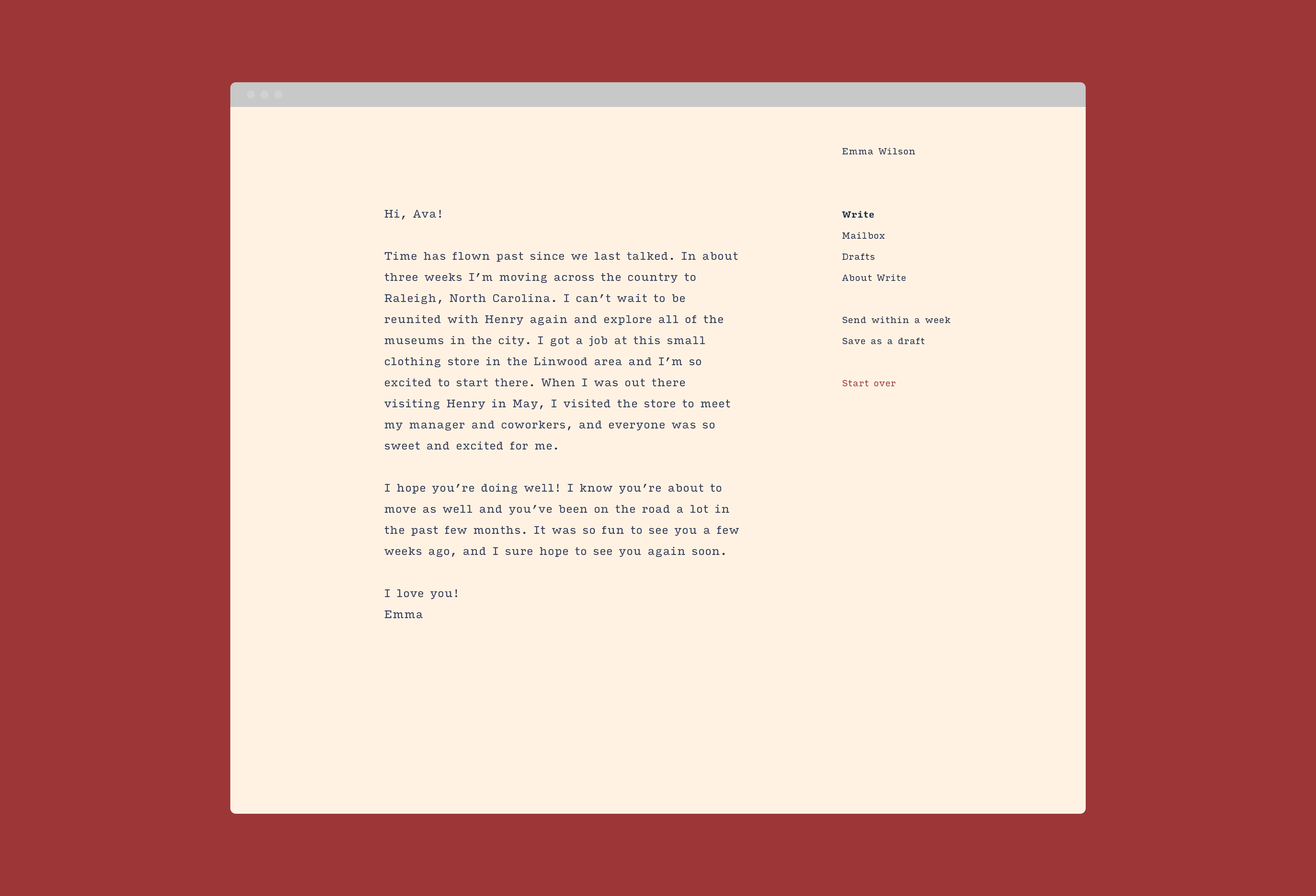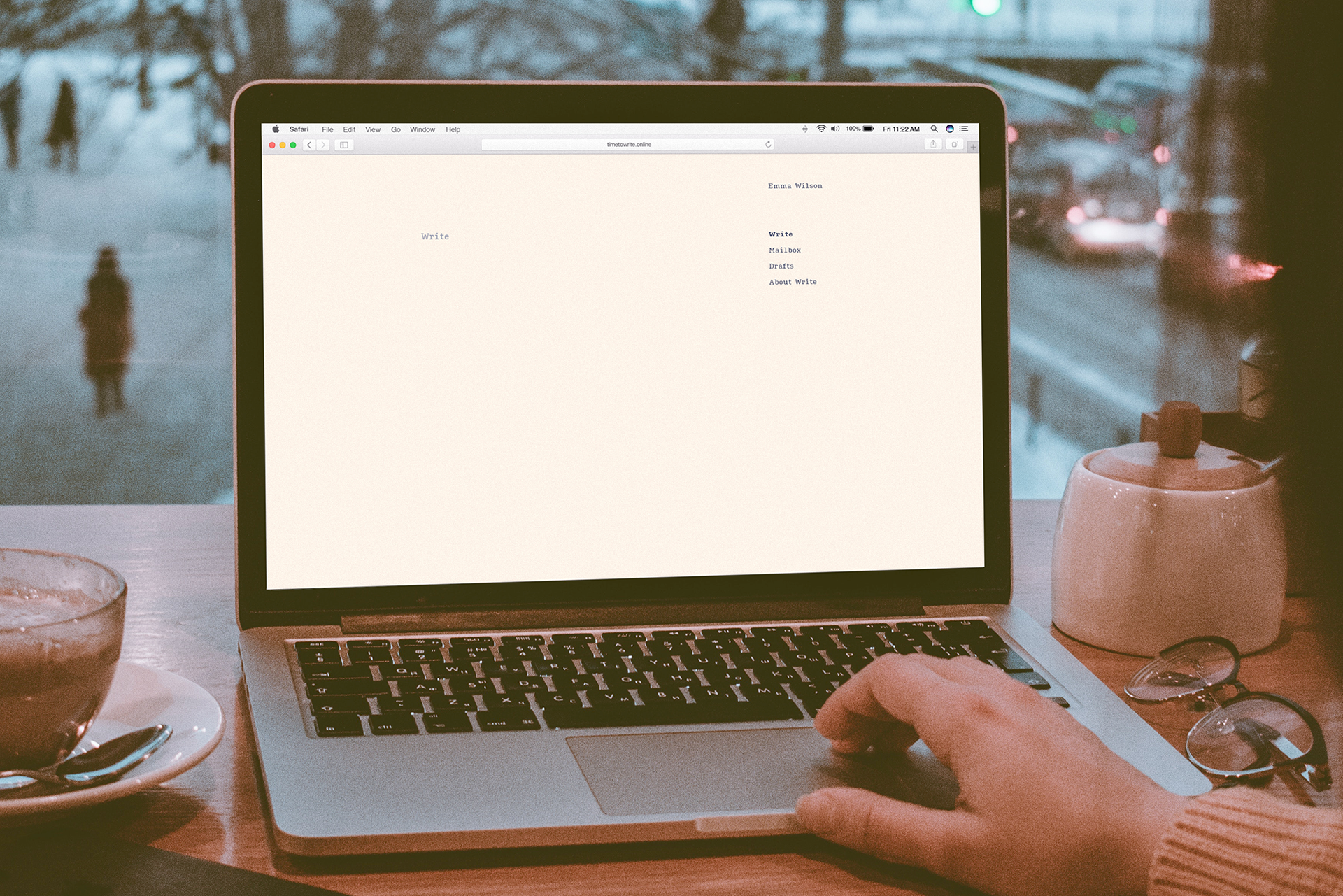 Process
I started by mapping out a 10-week timeline starting at research and culminating with a showcase of the finalized project at the University of Washington Design Show.
I created online surveys and read articles to conduct fast-paced, primary and secondary generative research. I extracted data from survey responses and relevant articles onto sticky notes and organized sticky notes by themes. I consolidated themes and properly titled them to derive 10 research insights which I used to develop design principles and guide design iterations.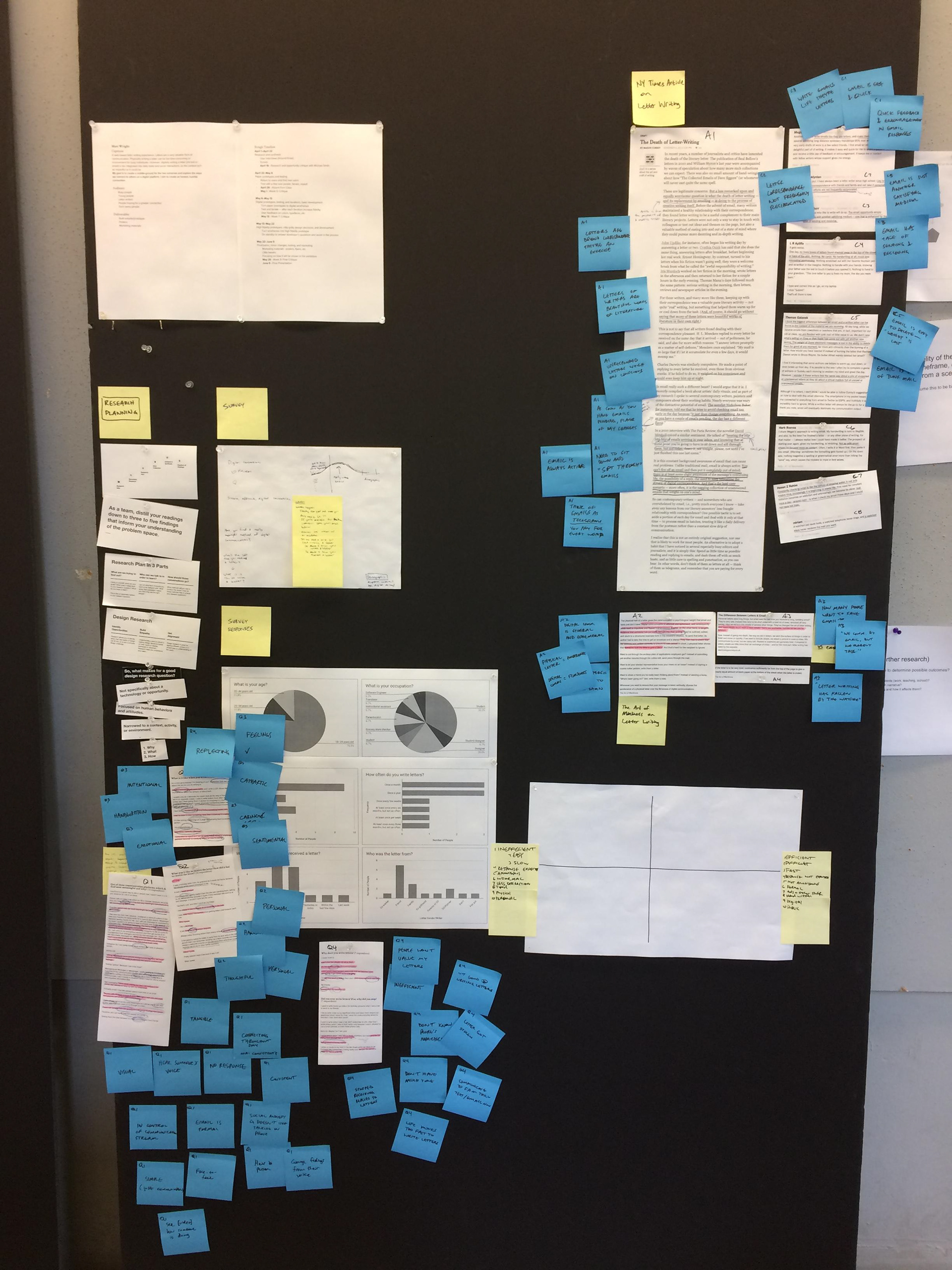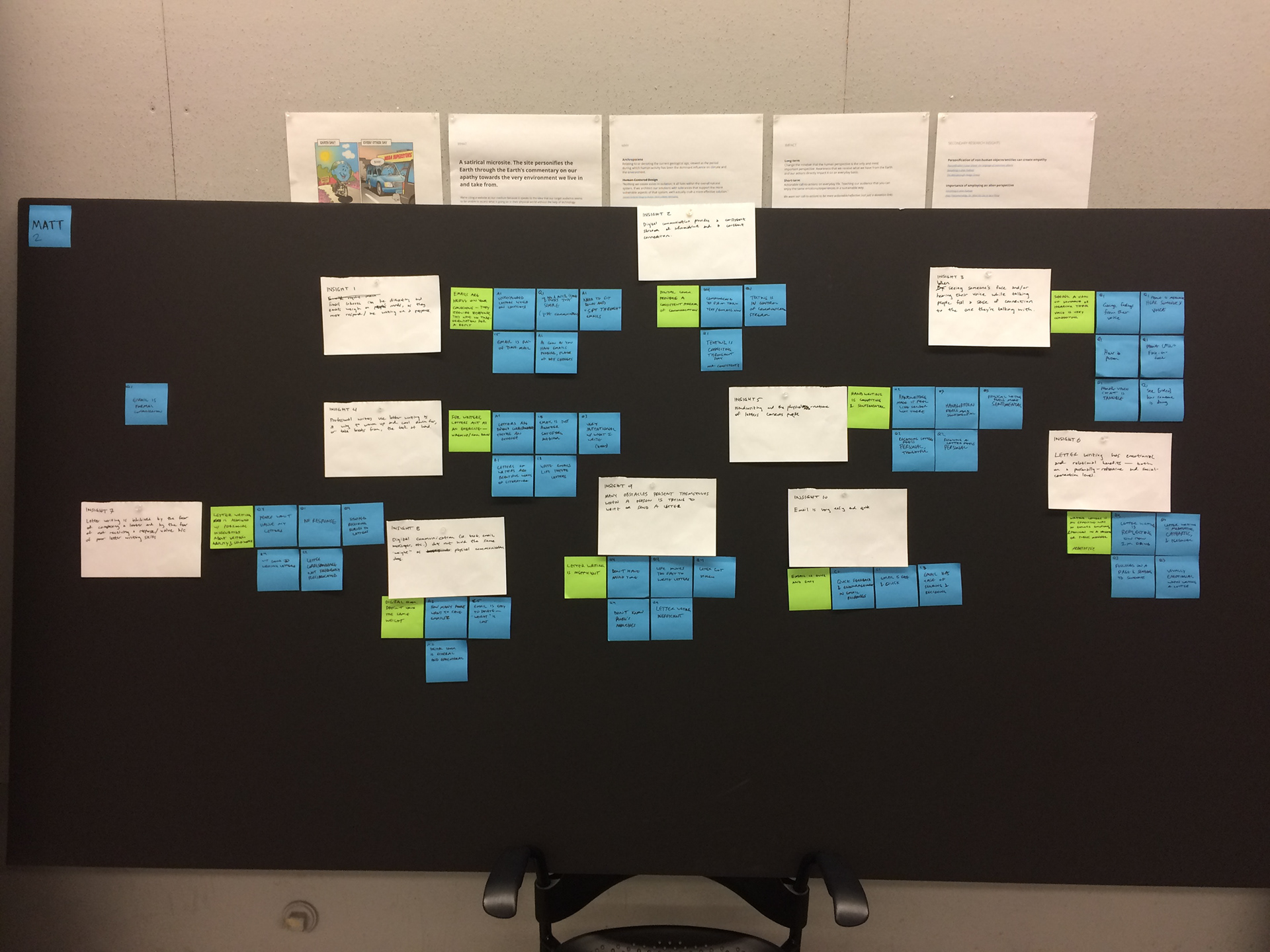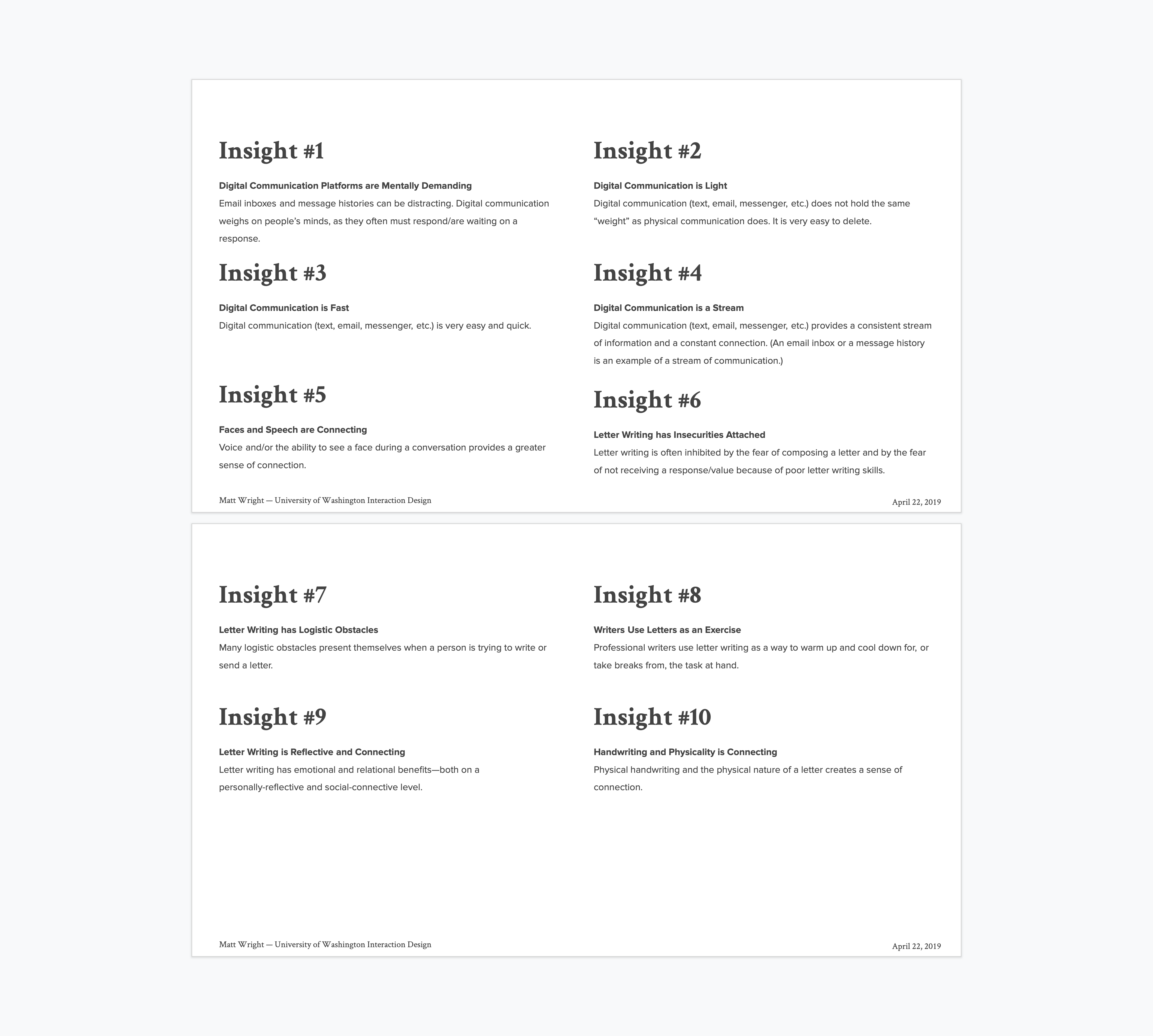 I created and led a 2x2 Workshop where participants (other Interaction Design students) were assigned a randomly generated 2x2 matrices and were tasked with developing as many design ideas as possible related to the matrices in a limited amount of time. I then conducted informal group debrief sessions, gathered personal stories about communication, and used the ideas as a basis for my design explorations.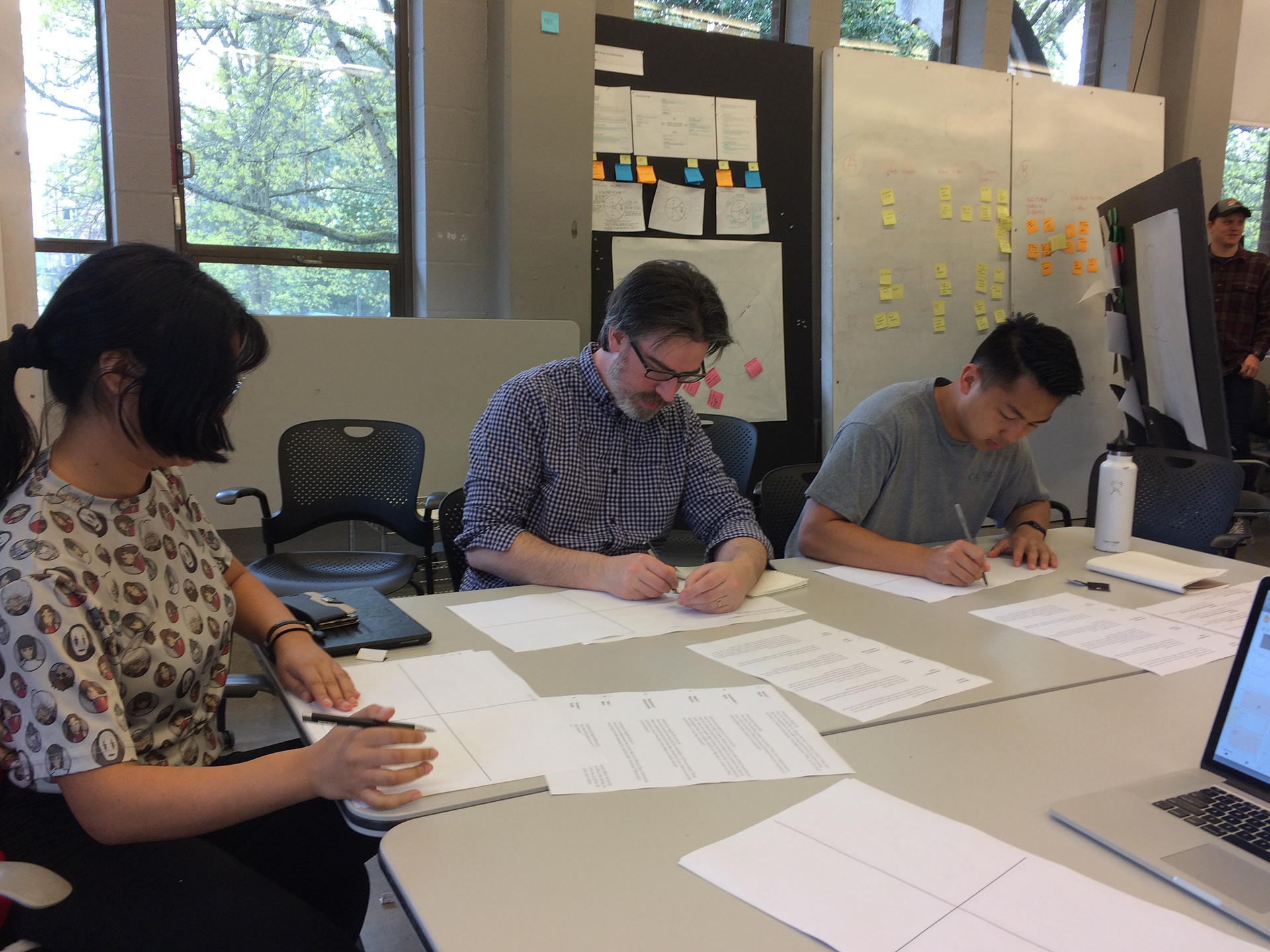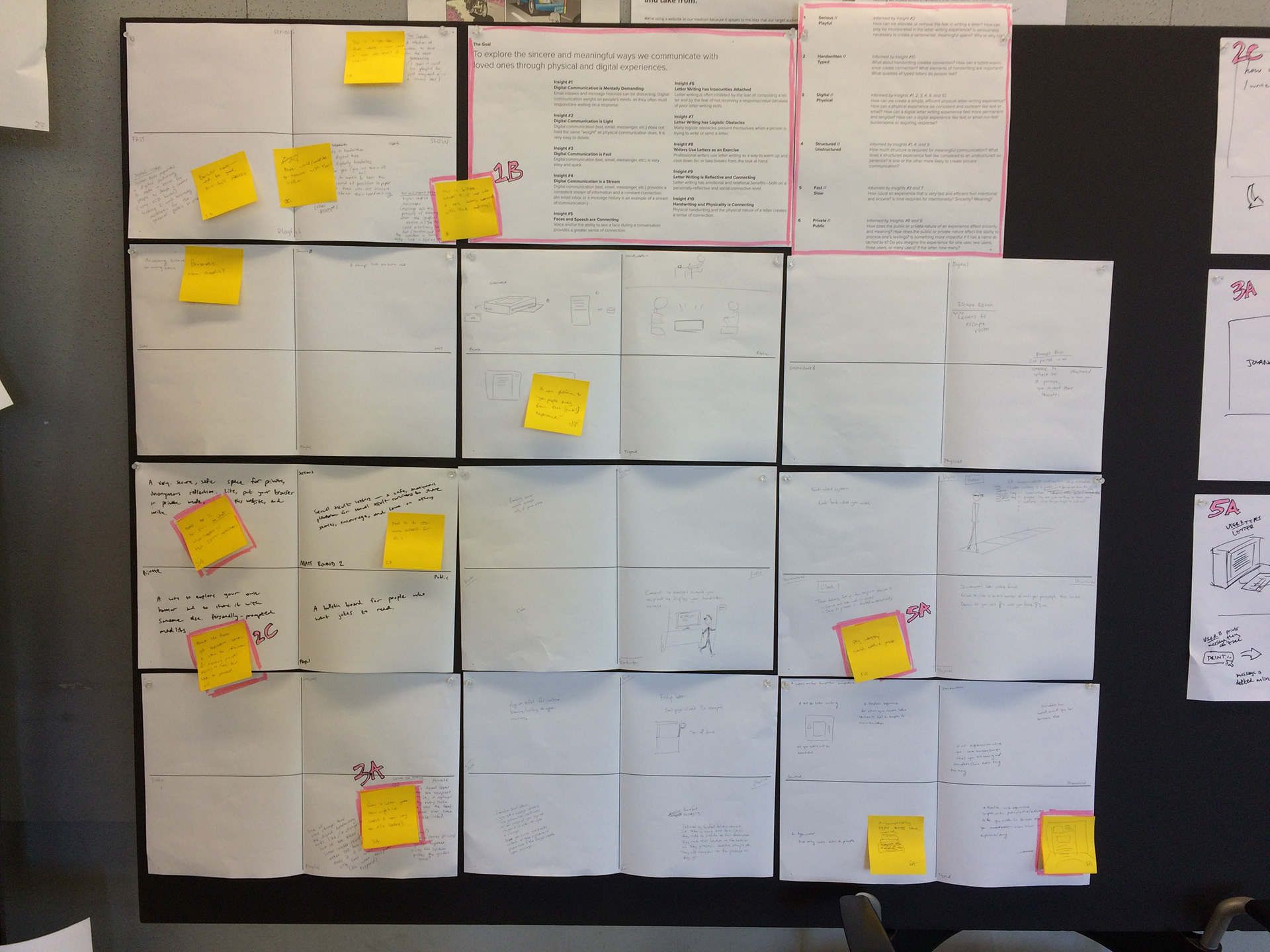 After the workshop I narrowed the 10 insights into three key insights and developed a "How Might We…?" statement as my source of truth for the rest of the project. With interaction design guidance from
Audrey Desjardins
and visual design guidance 
Karen Cheng
 I then conceptualized and designed an online letter-writing platform with a unique user experience, logical navigation system, and refined aesthetic.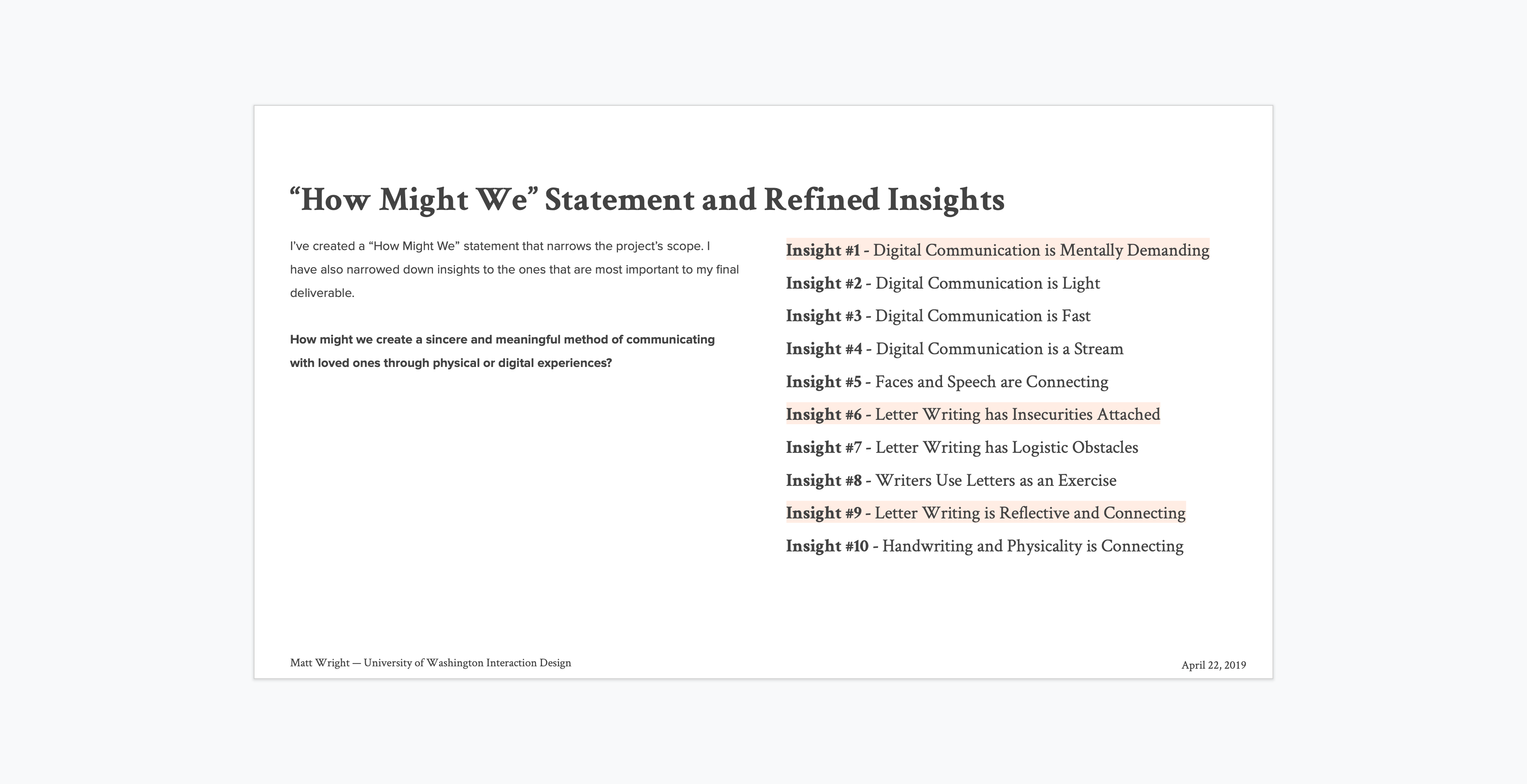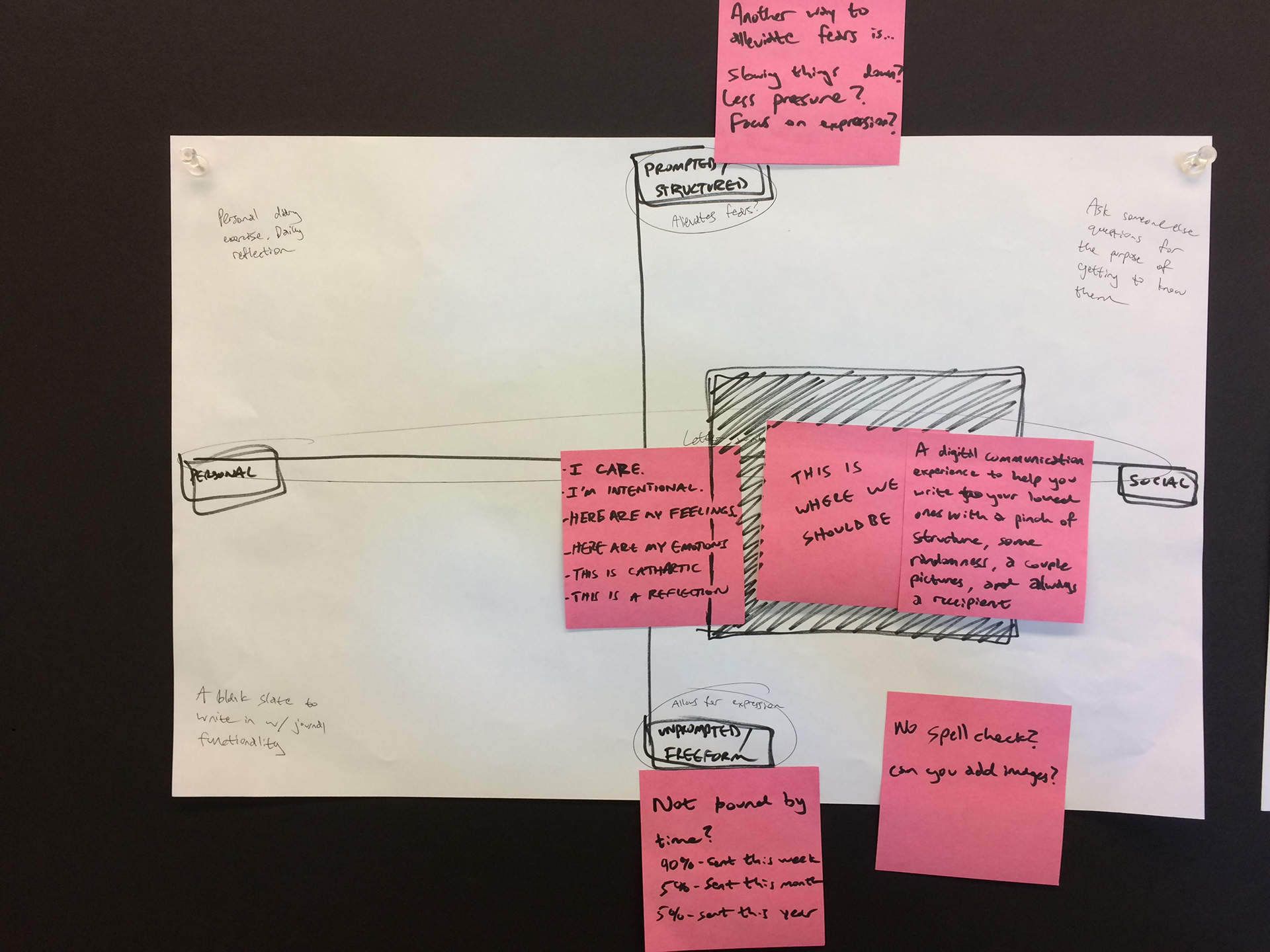 I worked with
Nathan Foster
 to develop the site. We established an MVP, navigated issues as they arose, and landed on a polished and presentable product for the UW Design Show. I developed clever marketing materials by printing on sticky notes and envelopes to promote Write for the upcoming show.