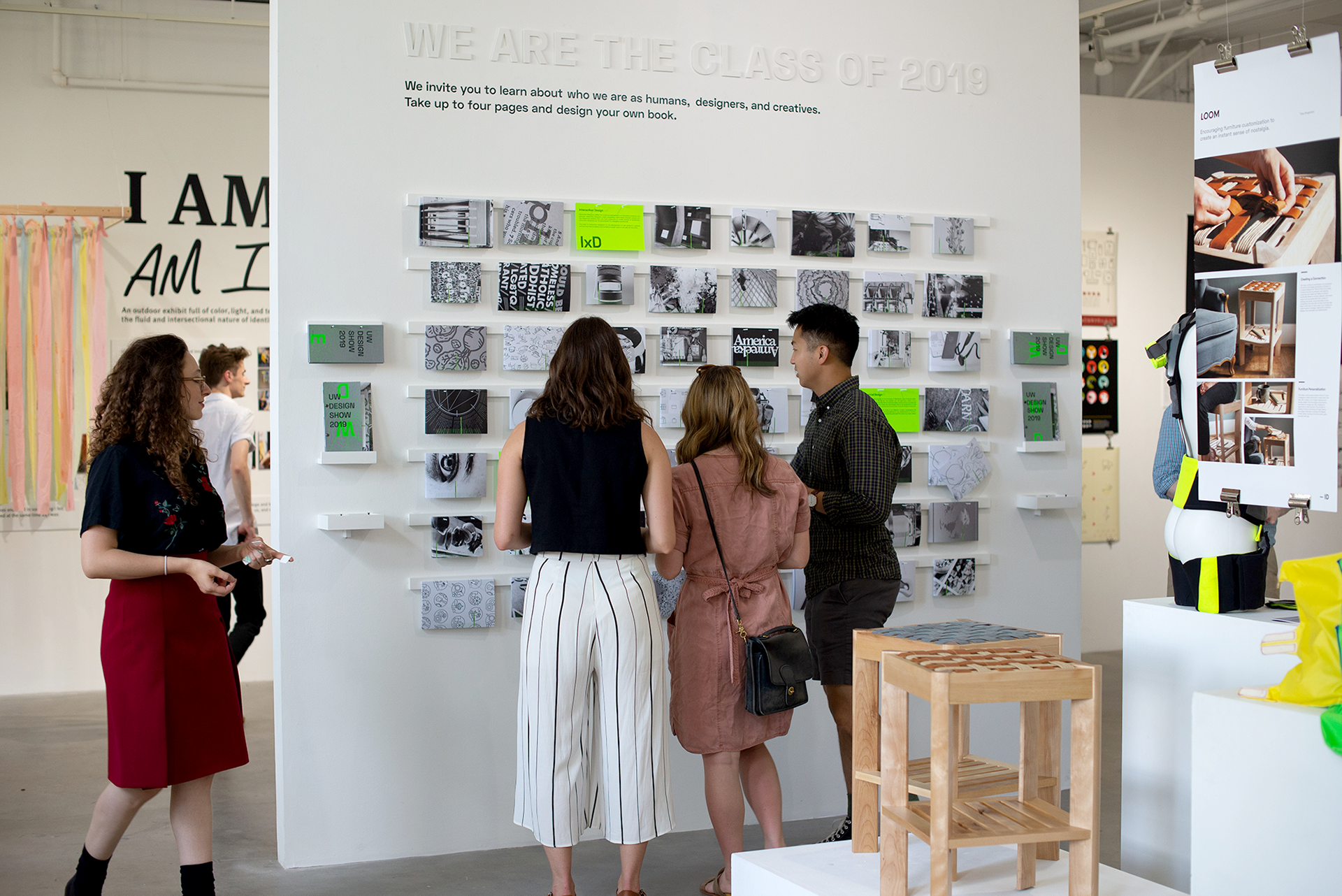 Show Book is an interactive book binding exhibition displaying the passions and personalities of 55 design students.
The Show Book was a collaborative effort led by me and
Chloe Corriveau
. People are encouraged to select book pages designed by the students. After taking pages, they are able to bind them together, using a repurposed piece of the 2019 Design Show poster as a cover. 
Process
We tested the scale of the Show Book by using different sized pages on a wall in the studio and visualized it to scale in an InDesign document. Using extra posters from the show, we cut them to size and overprinted a title and show information.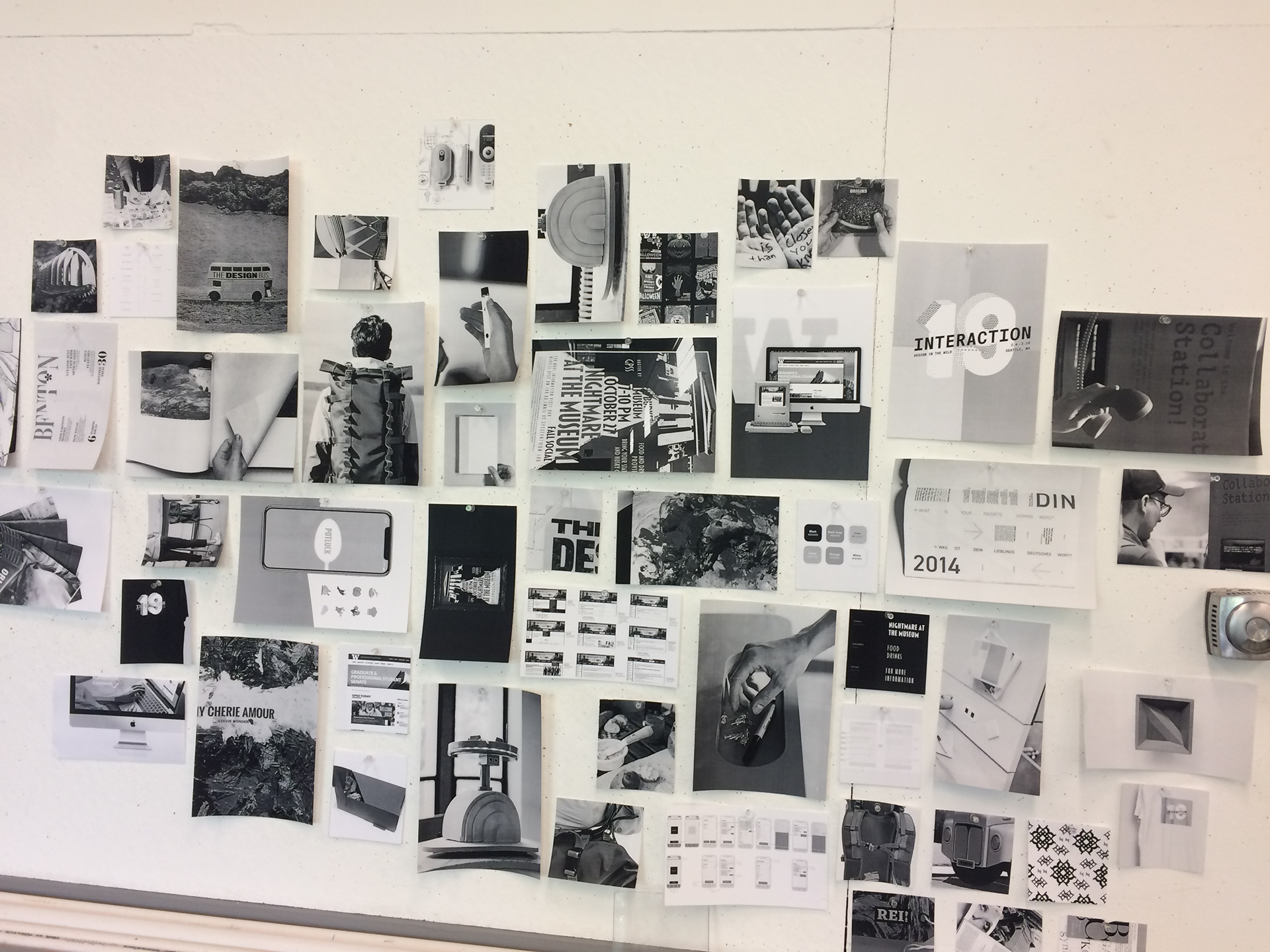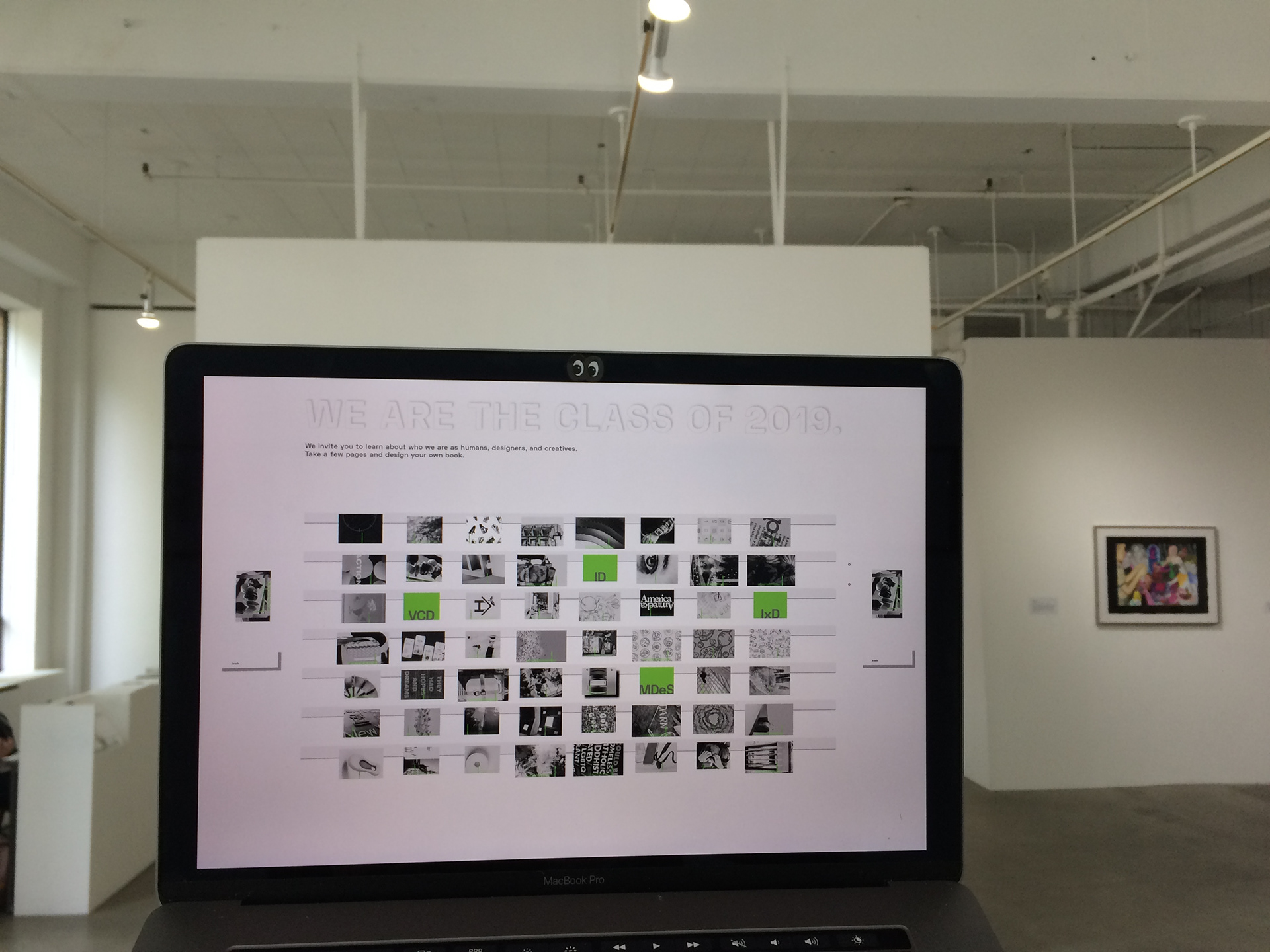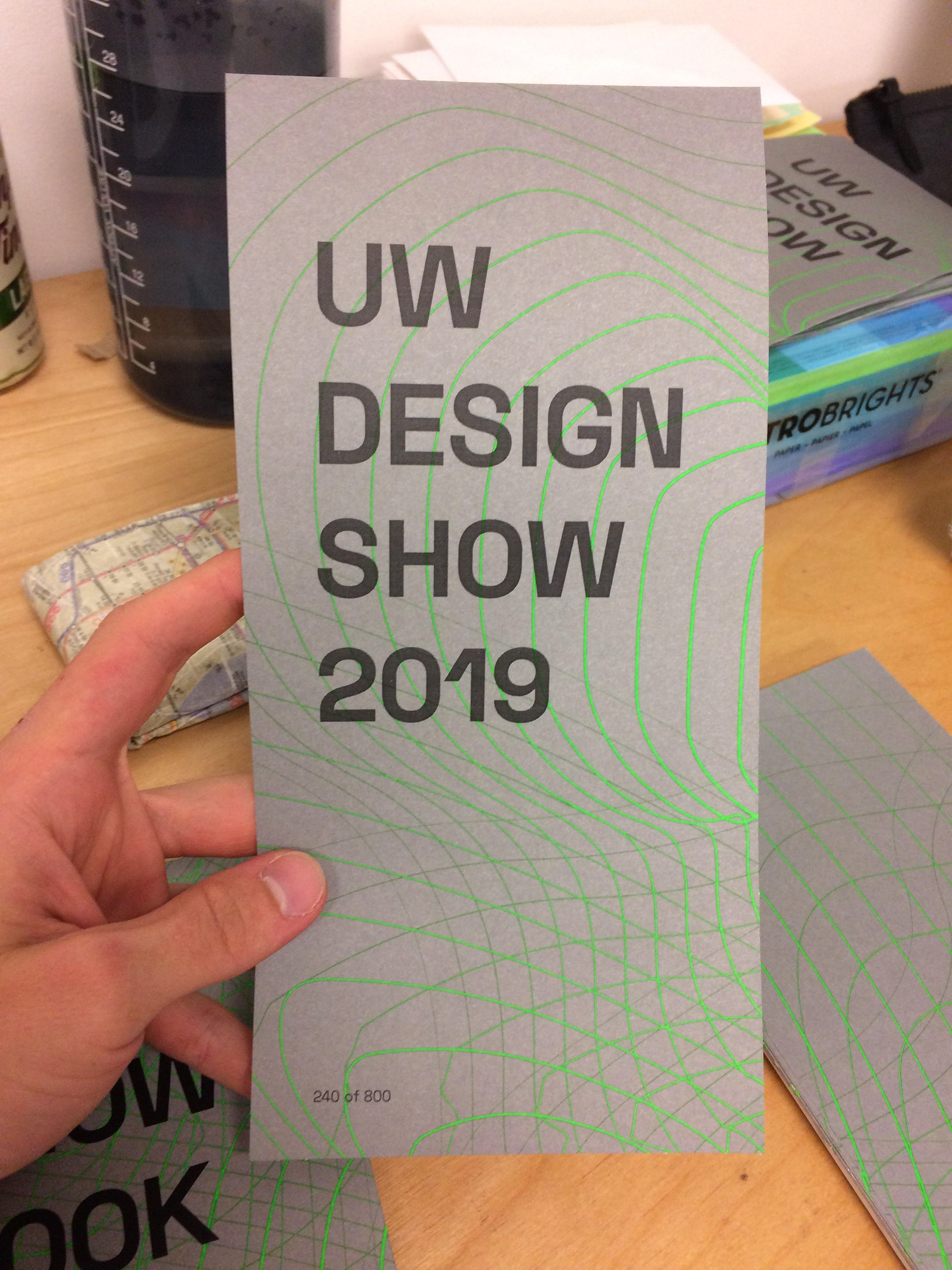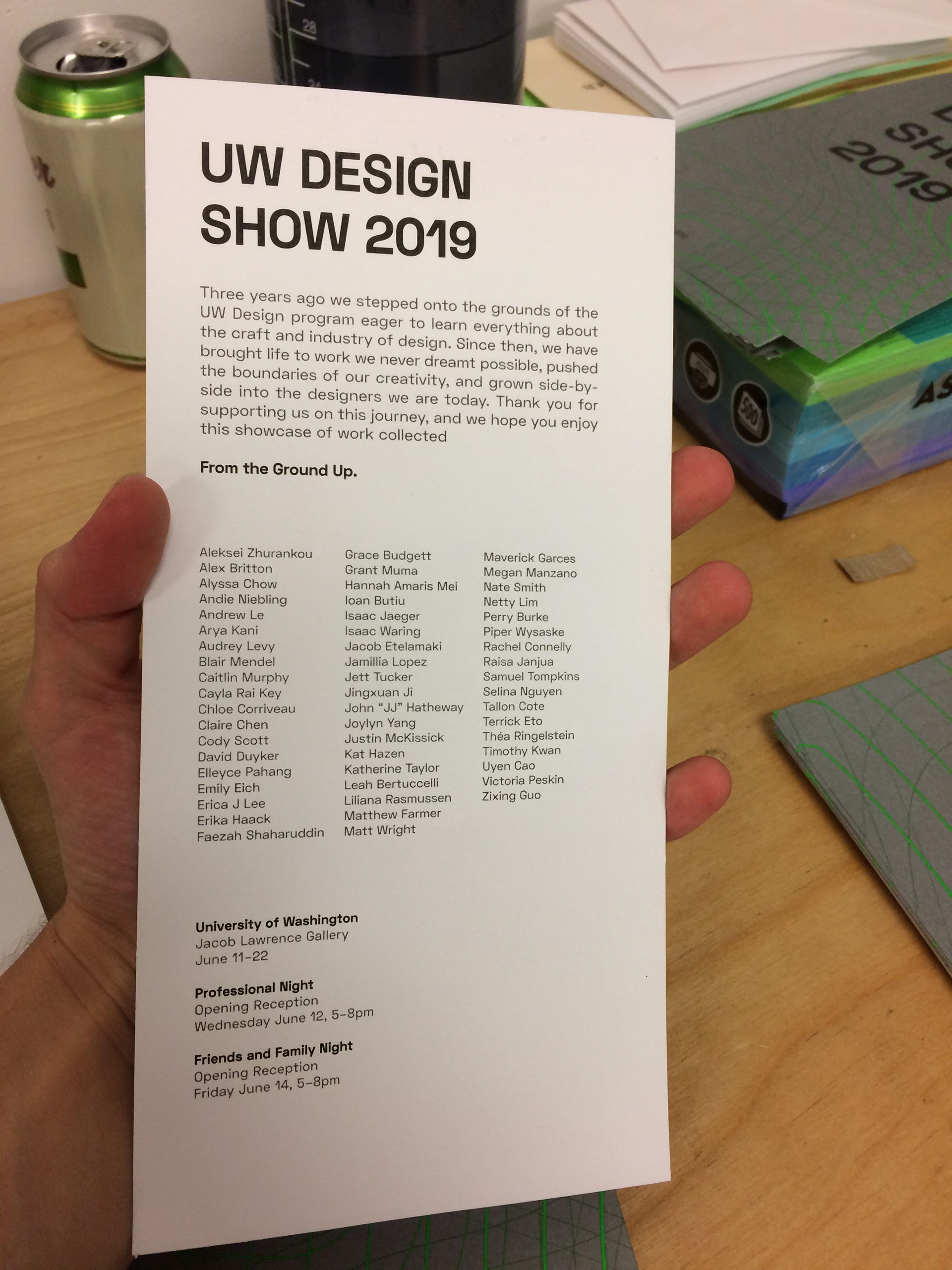 The Books
The theme for the 2019 show was "From the Ground Up". Playing off of this theme, Chloe and I designed a system for the pages to represent depth. The pages are scaled proportionally in three different sizes, with the cover being the narrowest in width and equal in height to the largest page. The hash marks on the side connect all of the pages on the wall together, with each mark representing an individual student.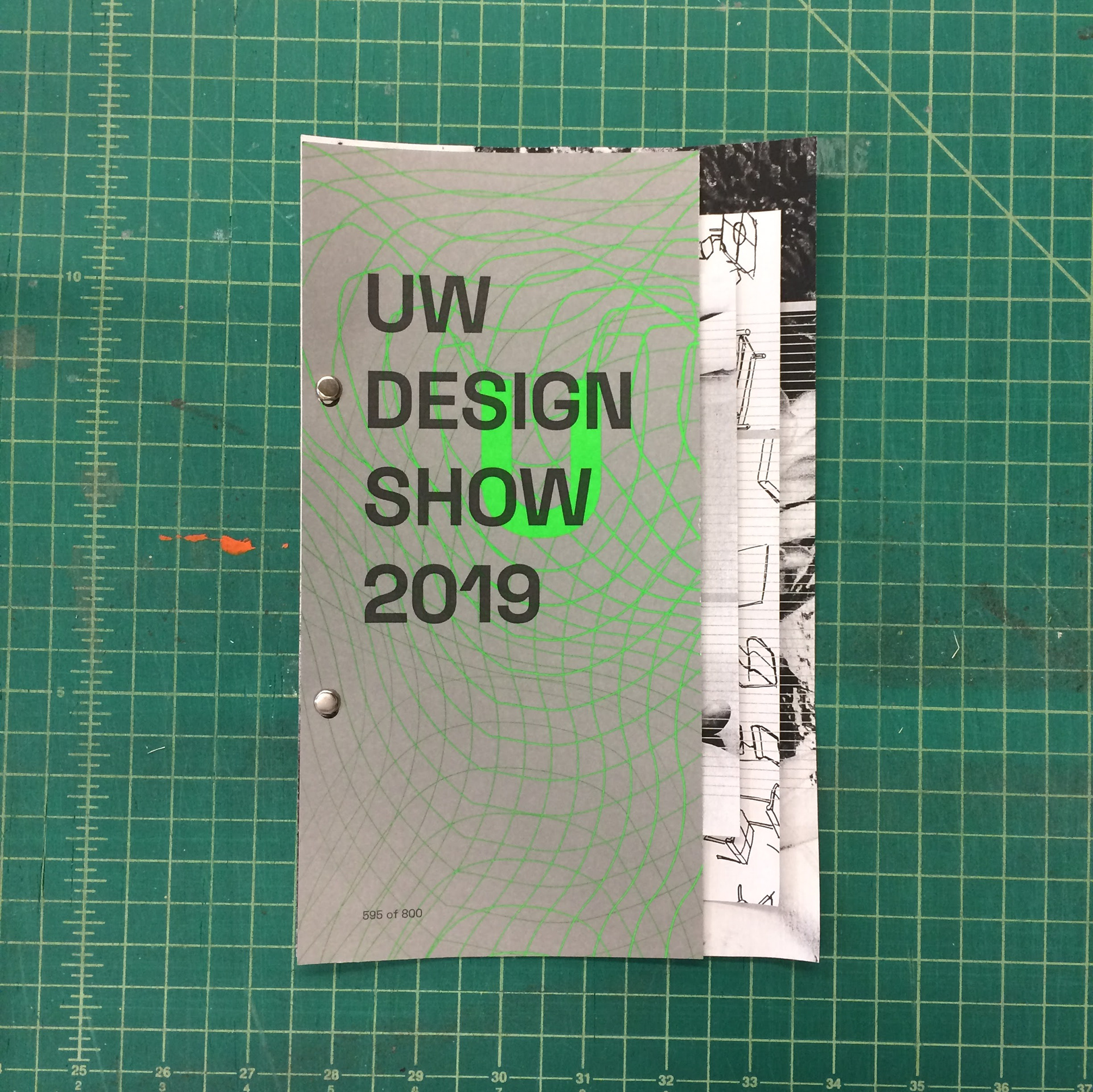 Showcase
The pages were printed by
Girlie Press
in Seattle, Washington—the wall was built, painted, and the pages were placed.