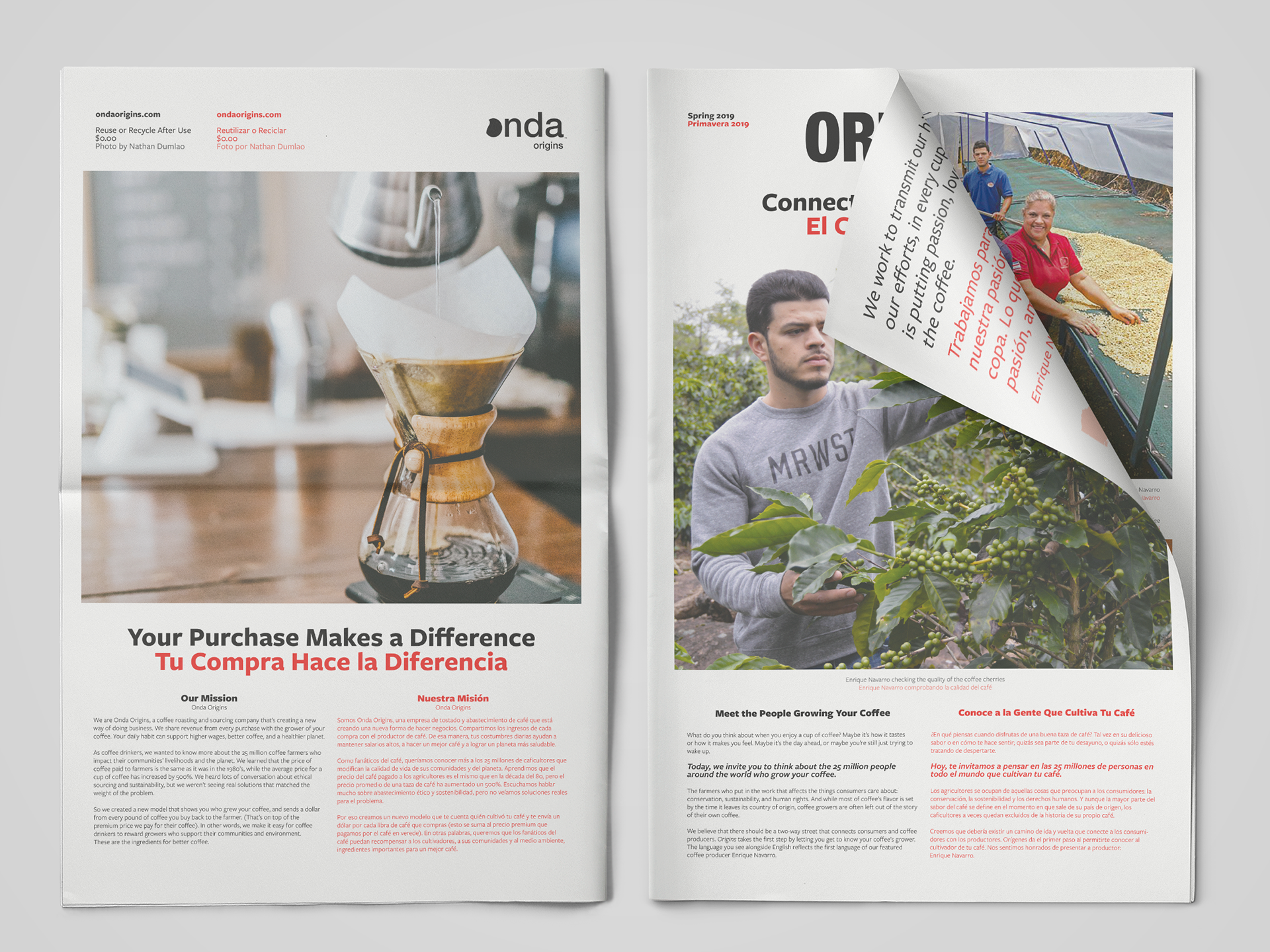 Origins is a bilingual publication series focusing on building a cross-cultural relationship through coffee.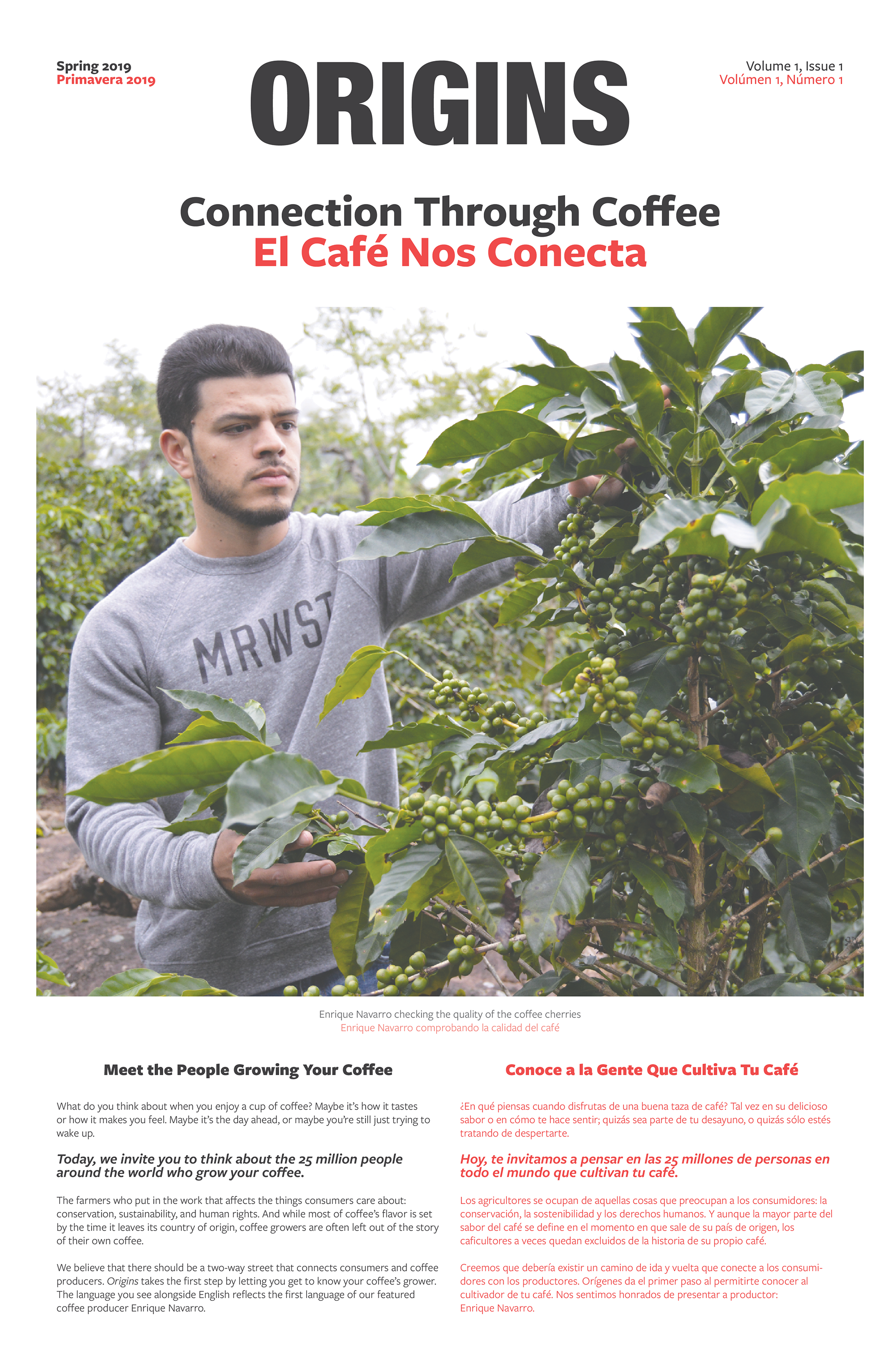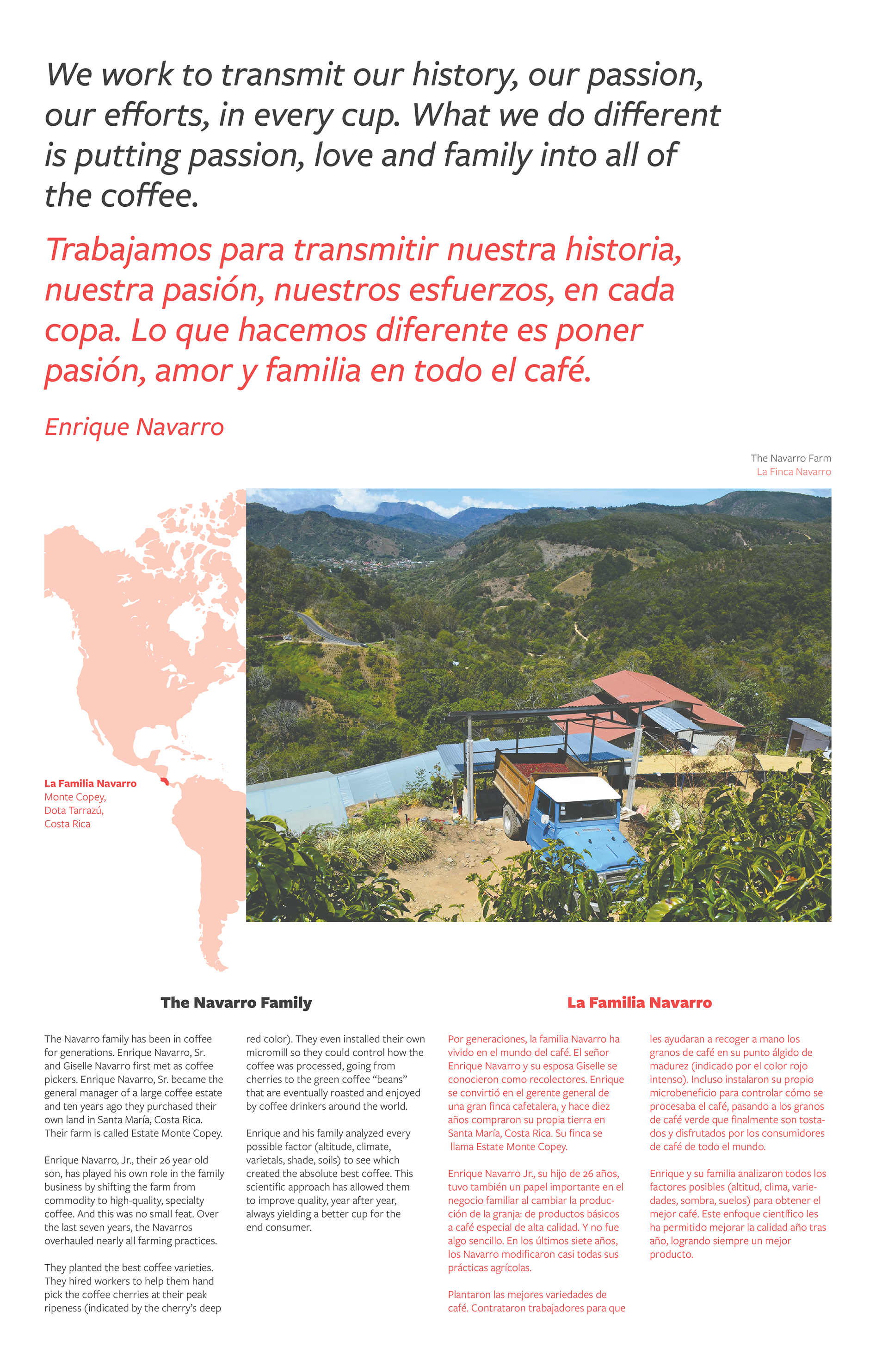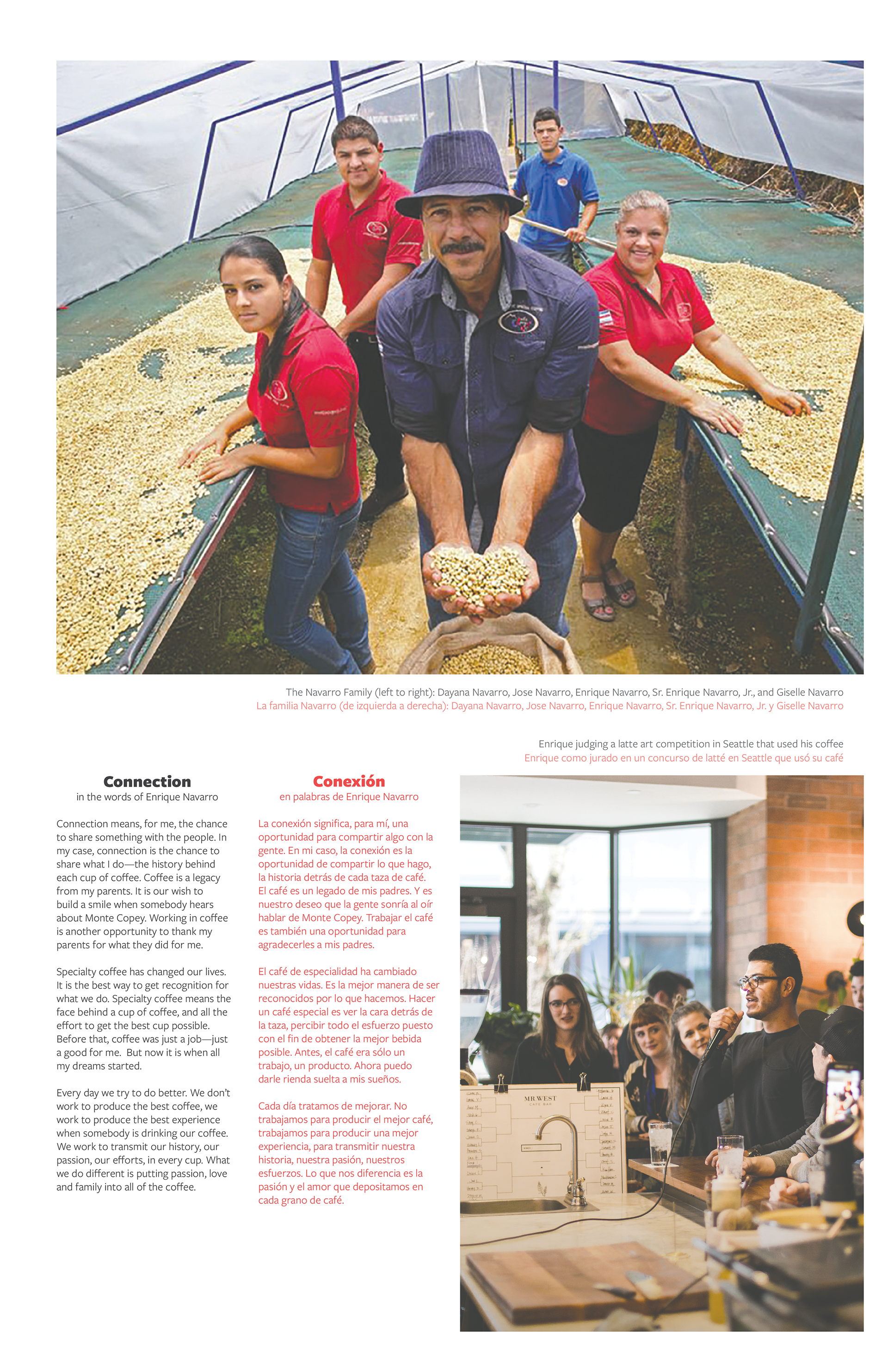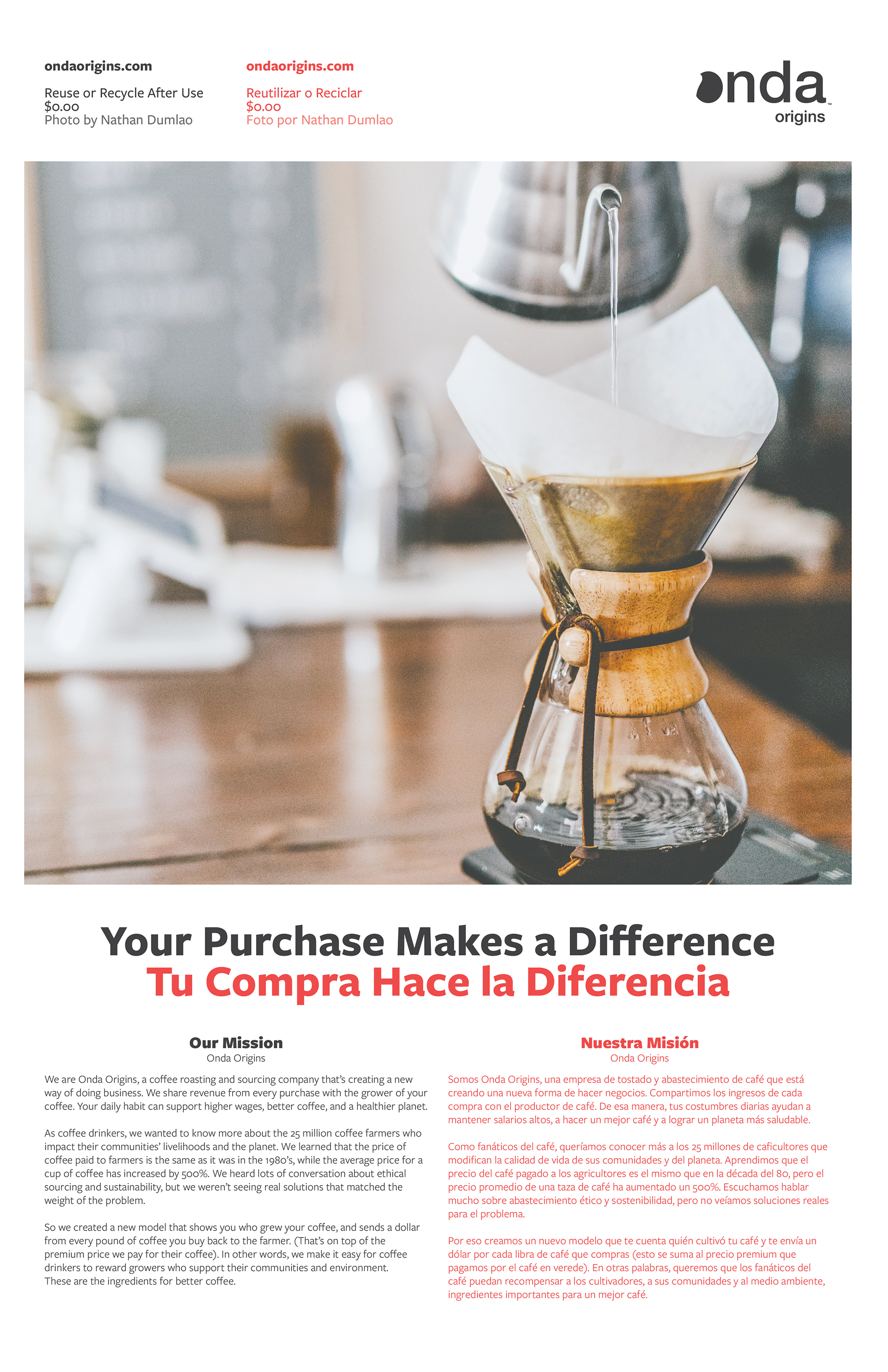 Onda Origins
is a coffee company that humanizes the coffee industry by directly connecting you to the people who are growing really good coffee. They believe that there should be a two-way street connecting consumers to producers.
This project was developed under the direction of
Jayme Yen
at a Publication Design class at the University of Washington. I worked with Shannon Keith, Paul Tupper, and Scott Tupper at Onda Origins to source content from growers and translate the copy. Below is the project in its previous form—four unbound newsprint booklets.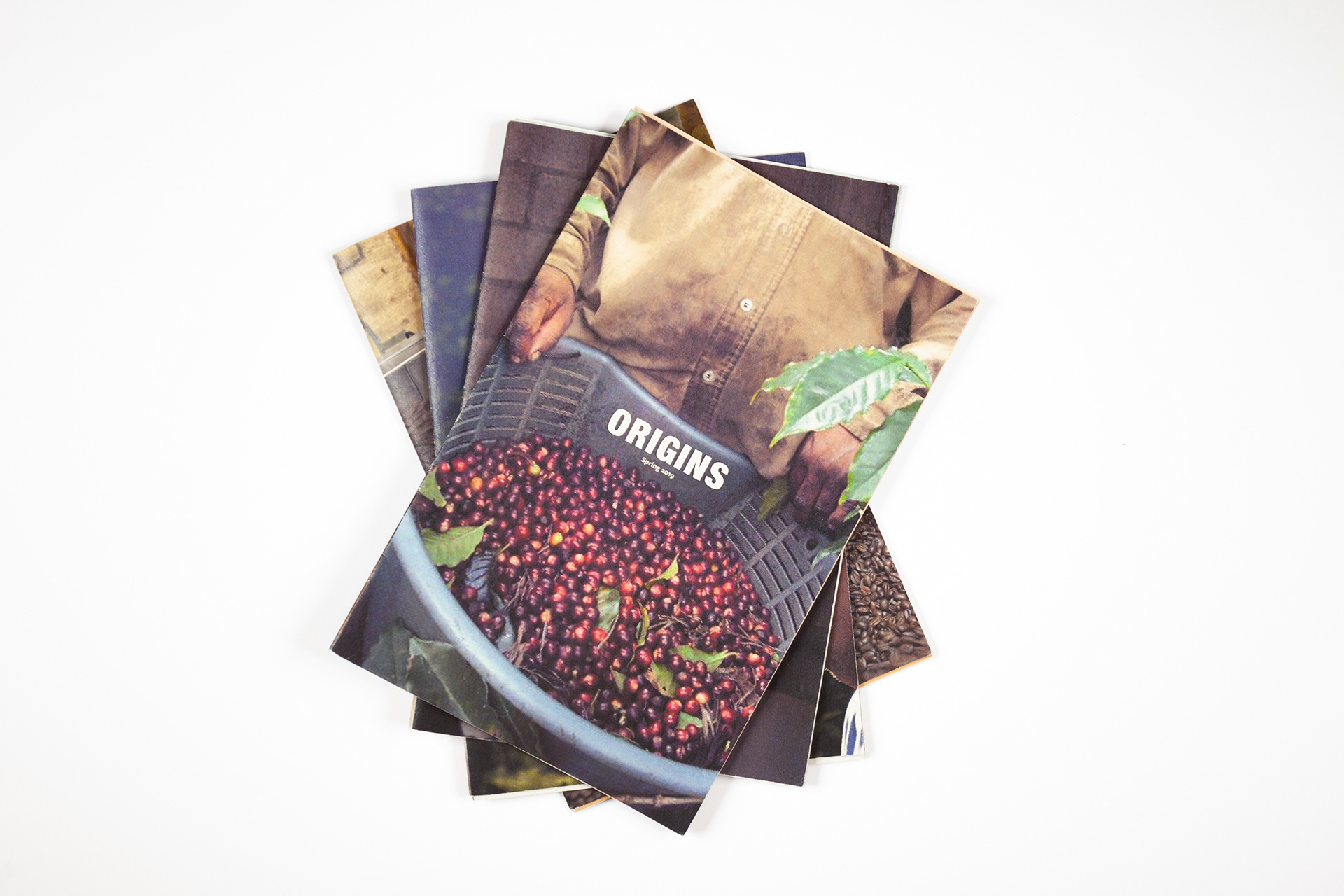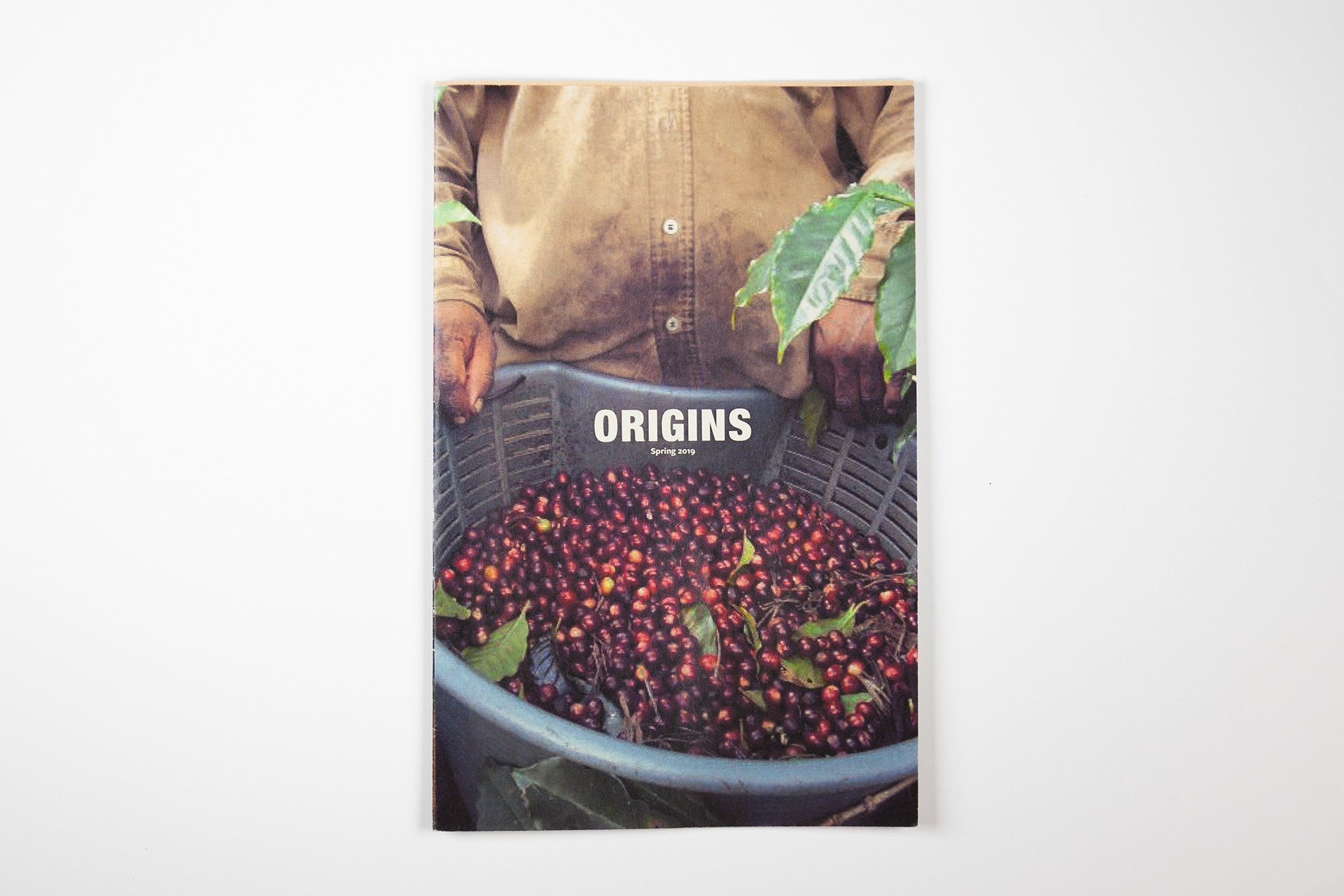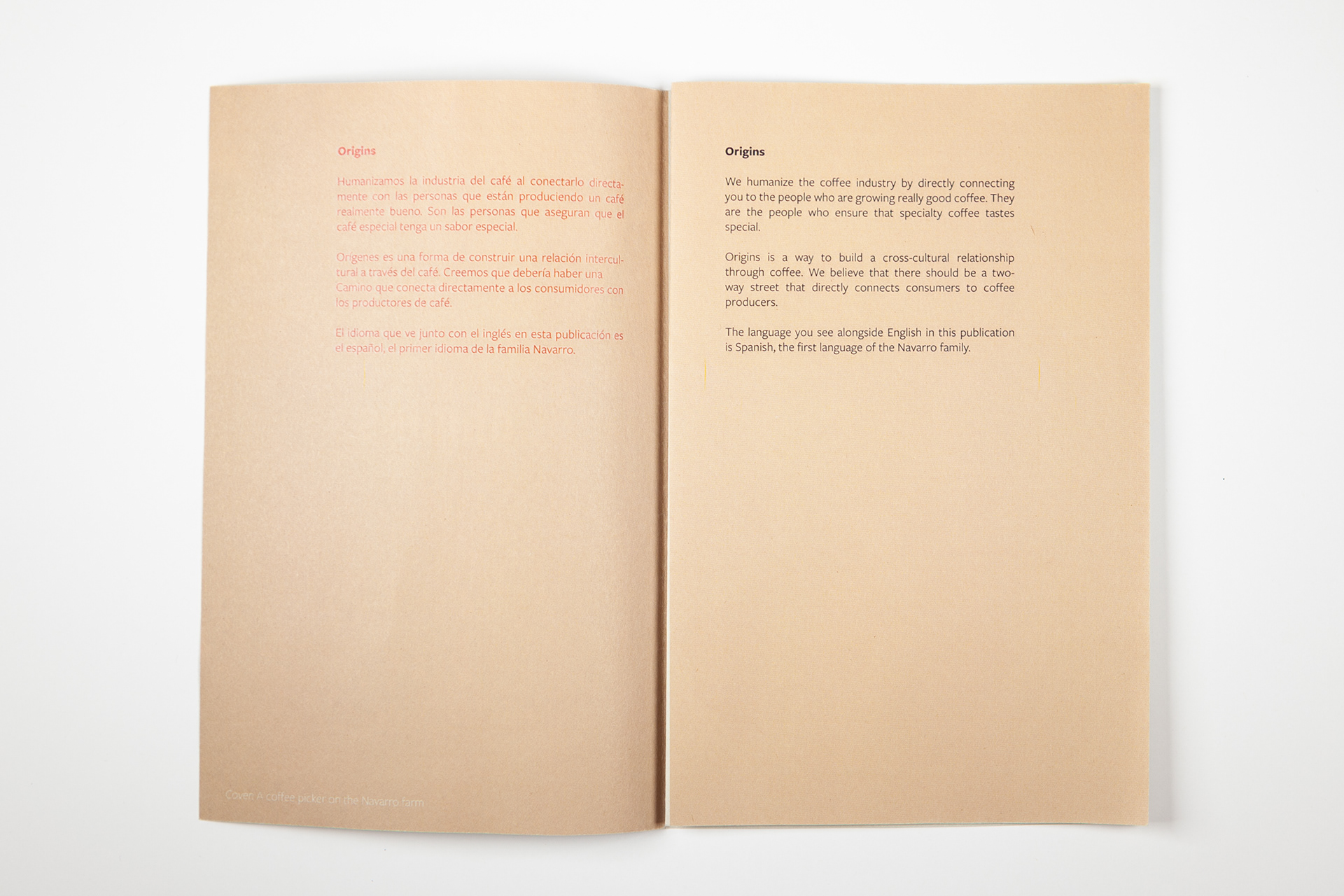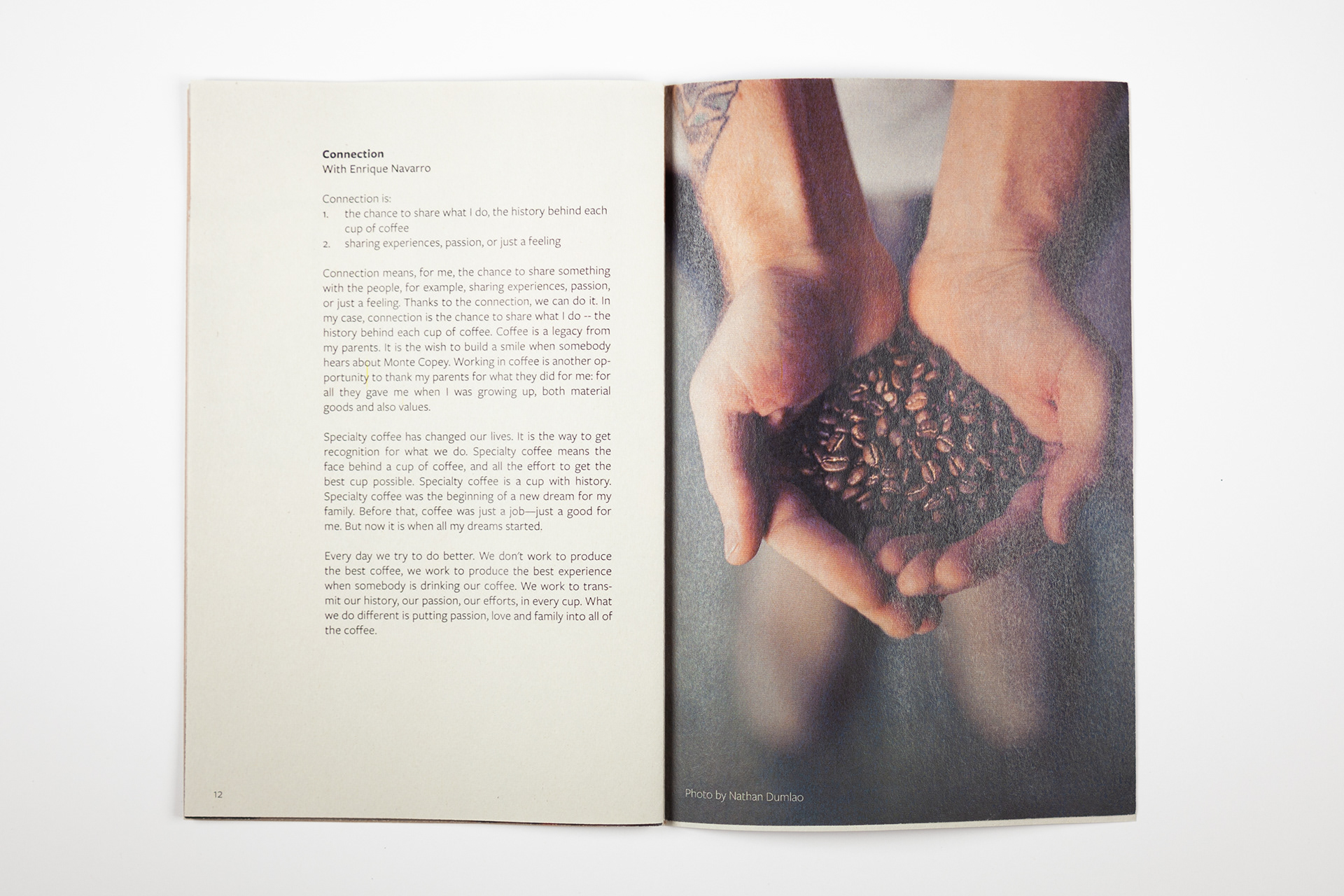 Background
Coffee is grown on trees in countries that are usually around the equator. It starts off as a cherry, is picked, and then processed to be turned into green seeds. The seeds are exported to the United States where they make their way to a roaster who roasts the coffee. From there it is brewed and ends up in the consumer's cup.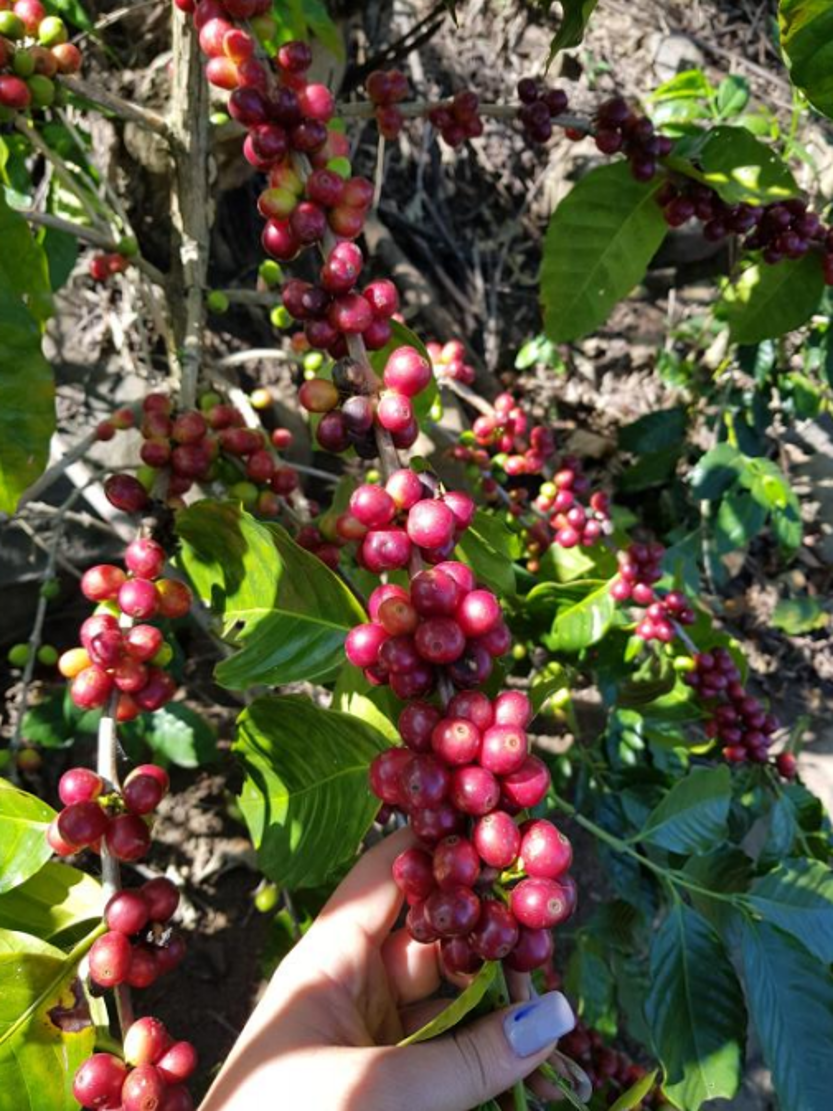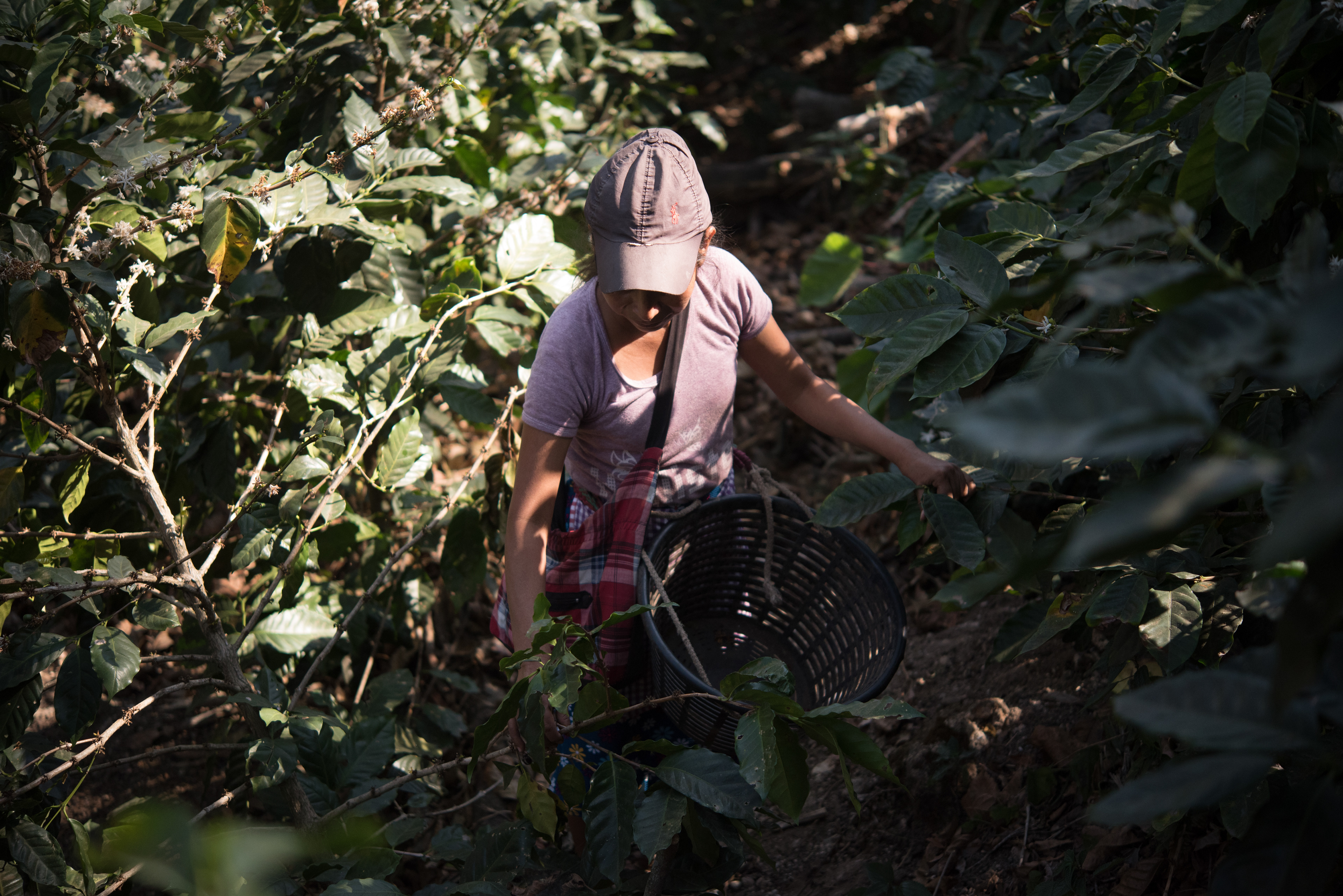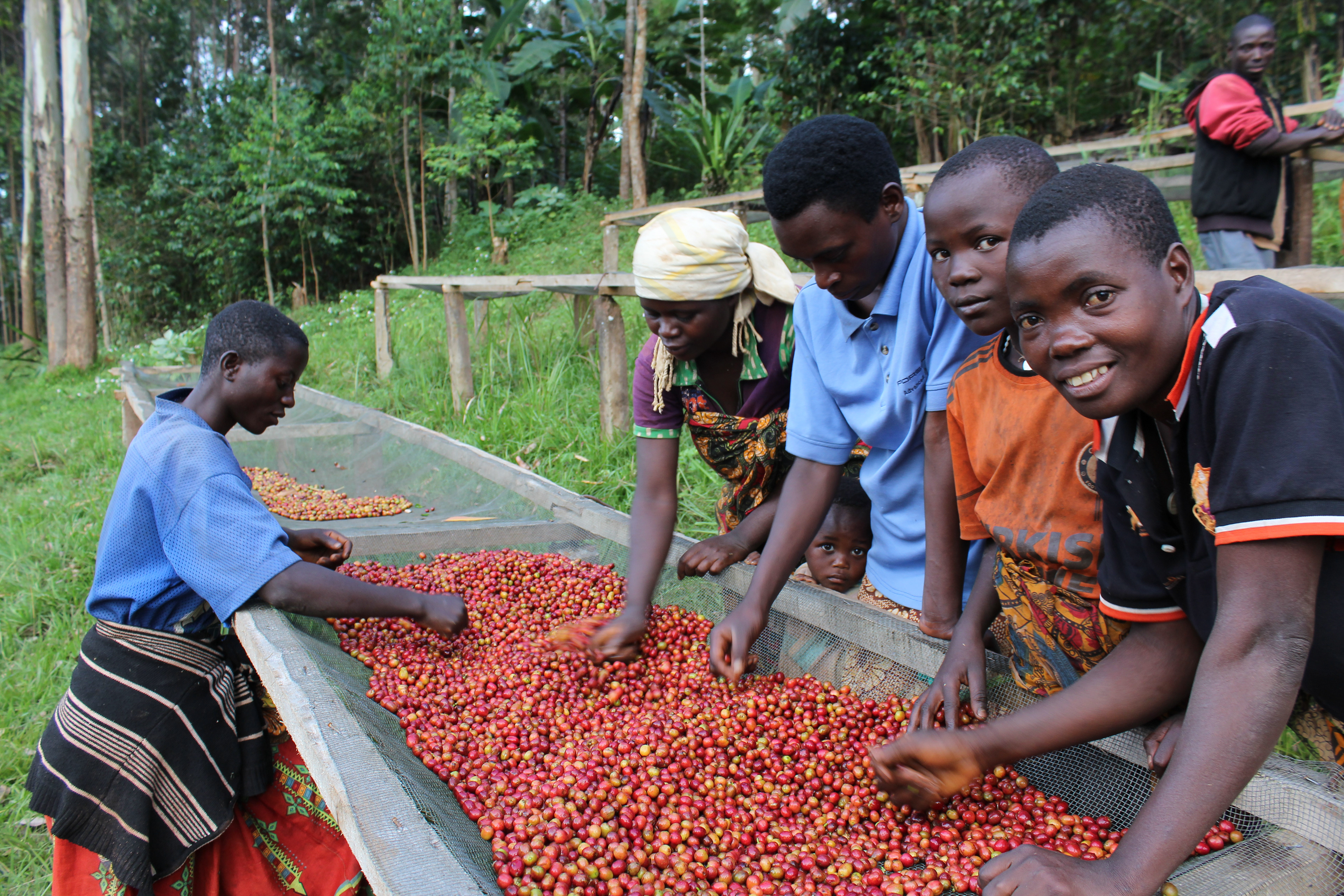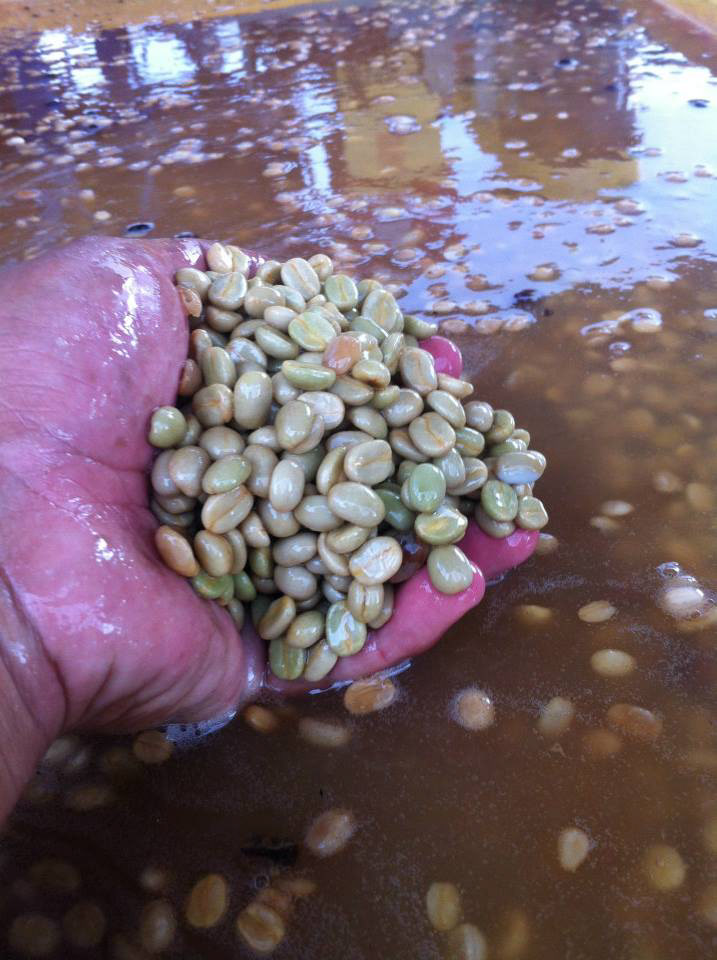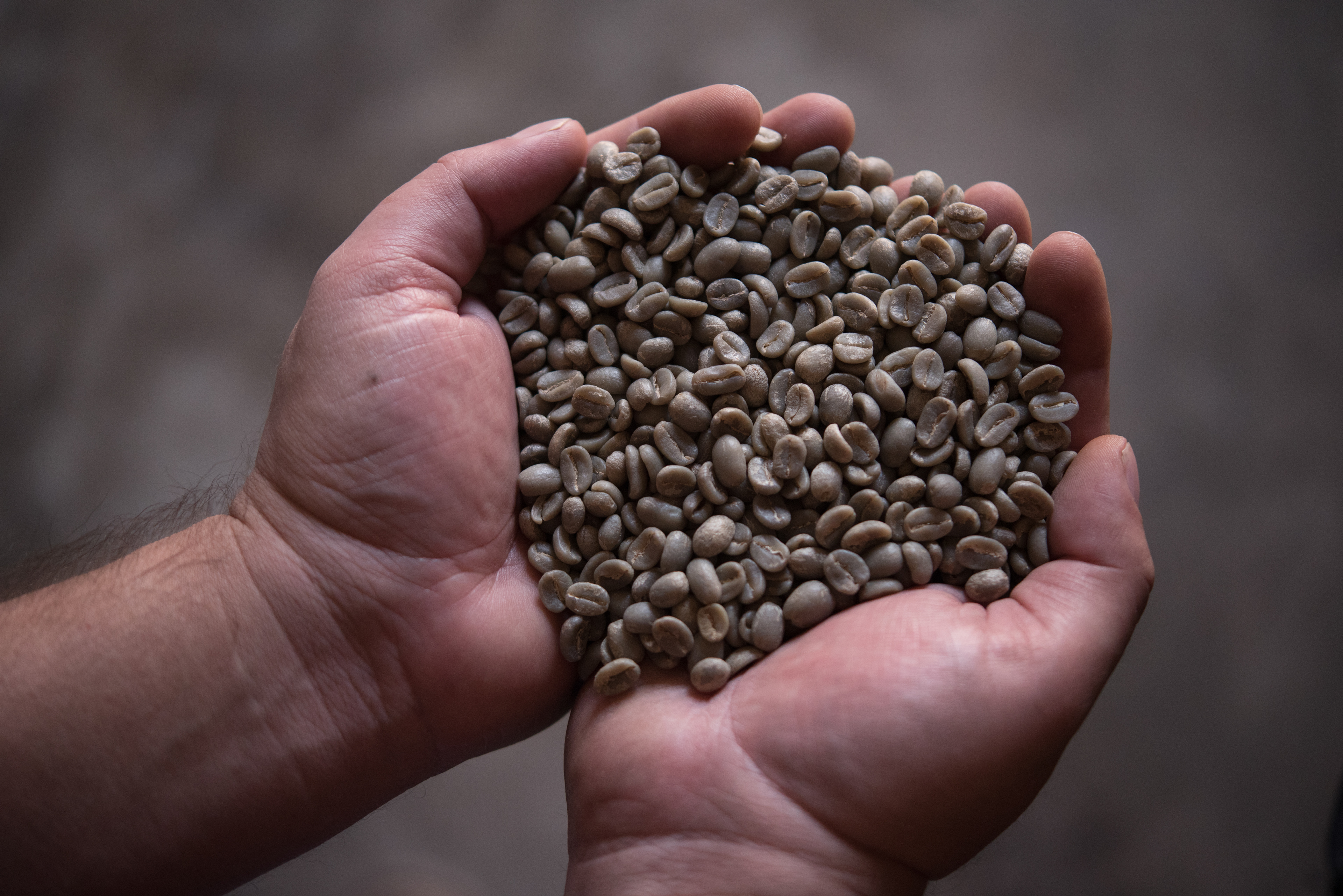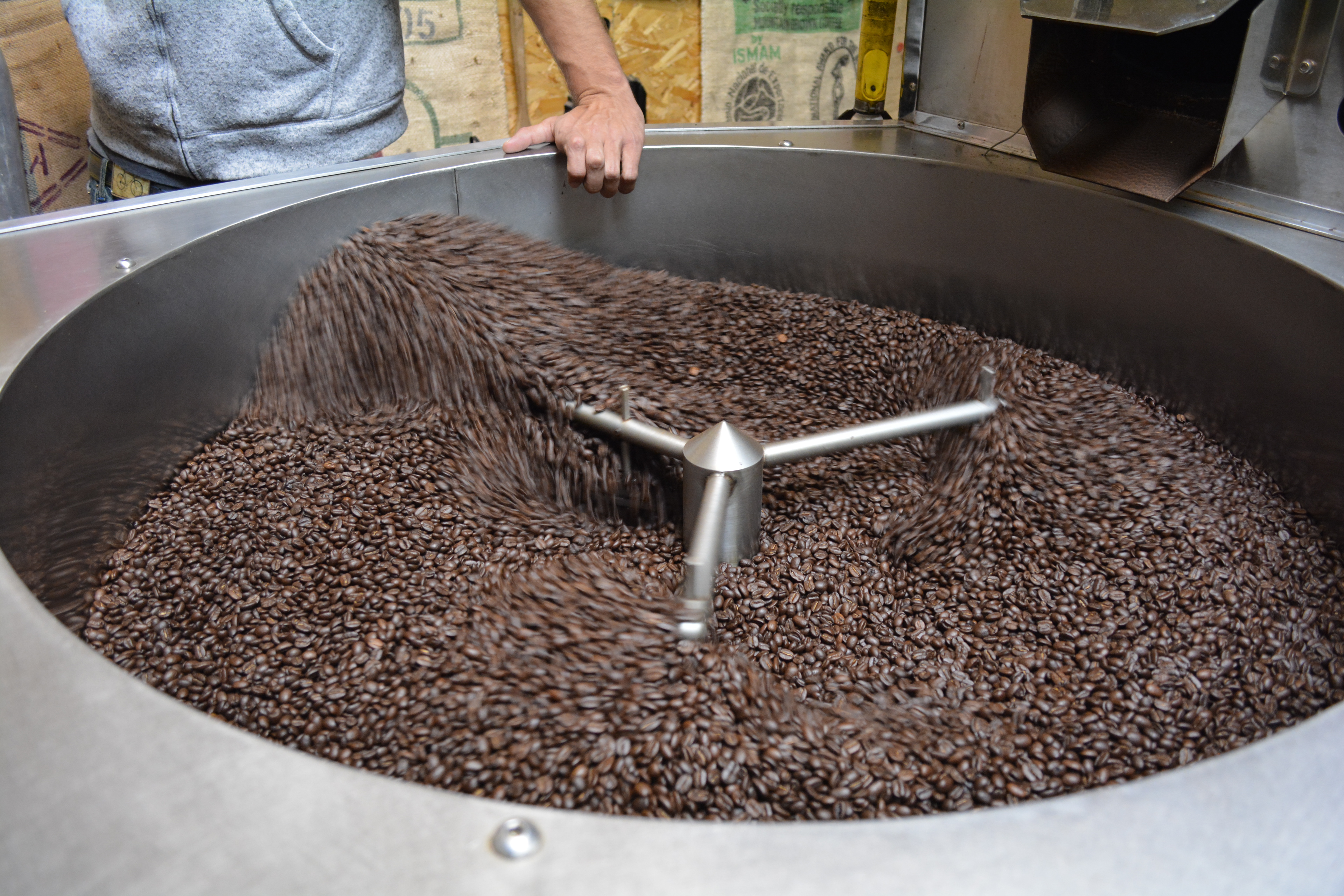 I started by finding pieces of inspiration in the world around me. The texture of the jute coffee bags stood out to me, as did the bright red roaster at Middlefork Coffee Roasters here in Seattle. 
I began to think about the materials I would use, and gathered more inspiration from publications I saw on the web. I then created a page map for how I wanted to organize my content. I was originally thinking of a single, long publication, but eventually opted for a series of short publications.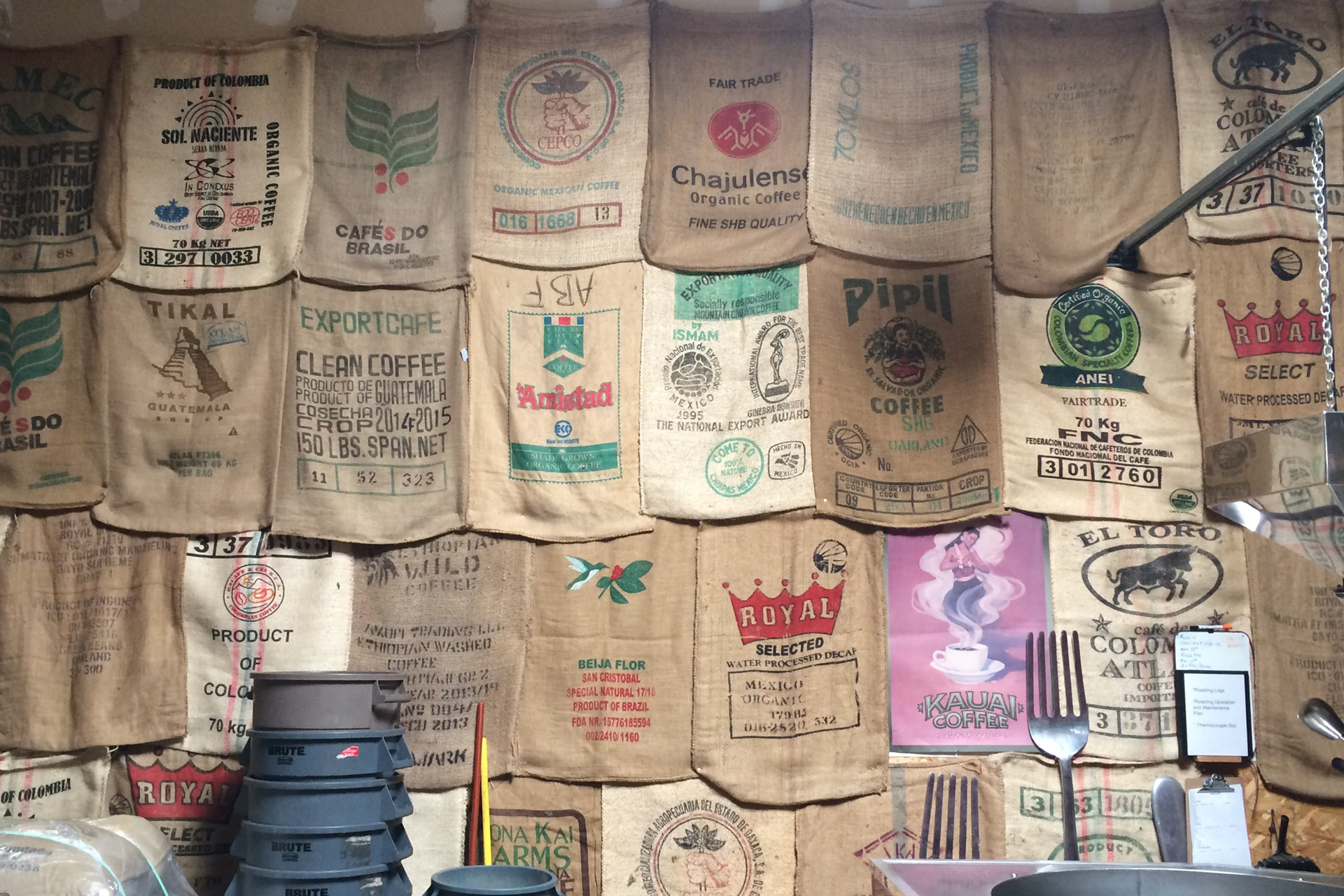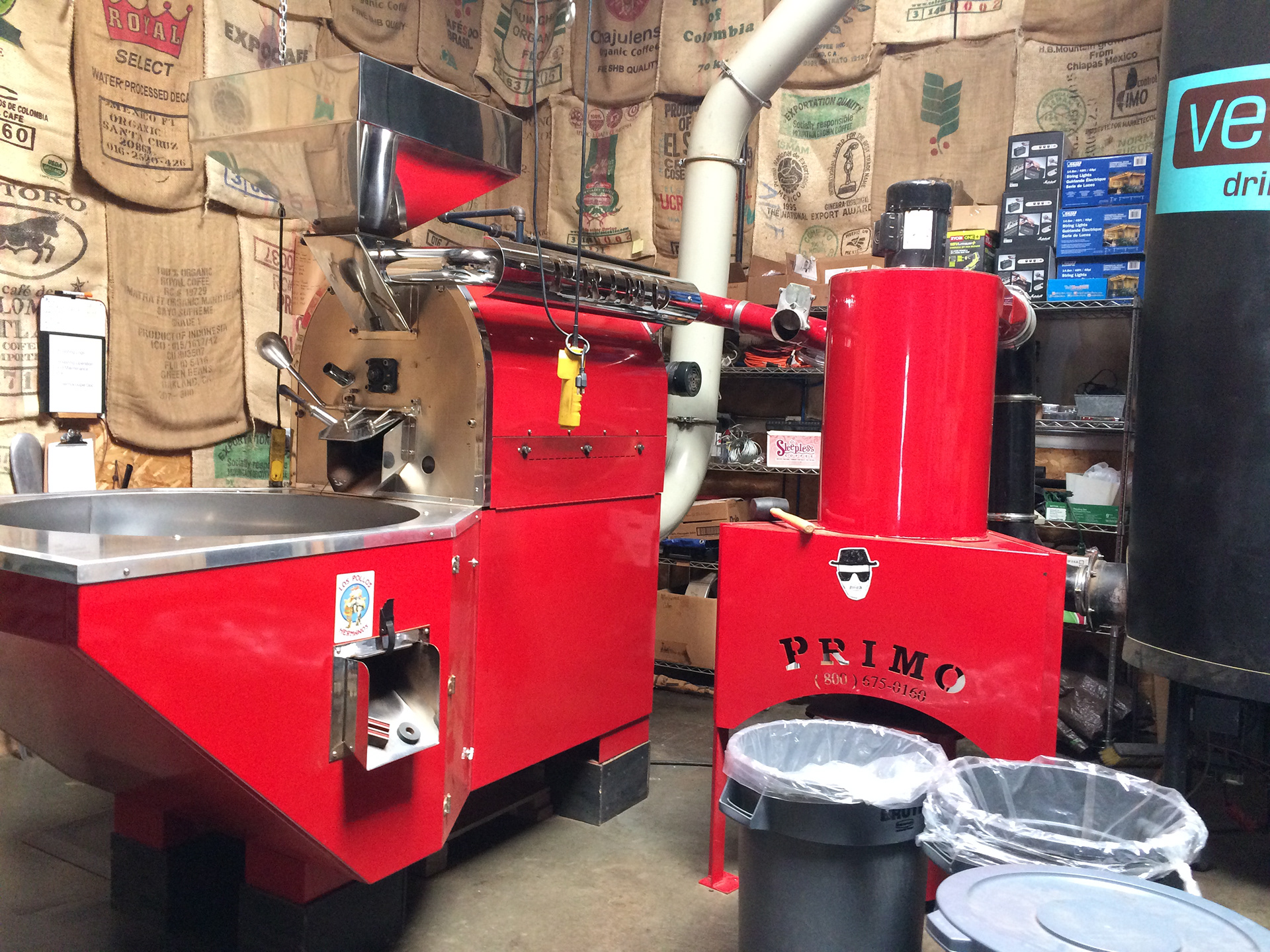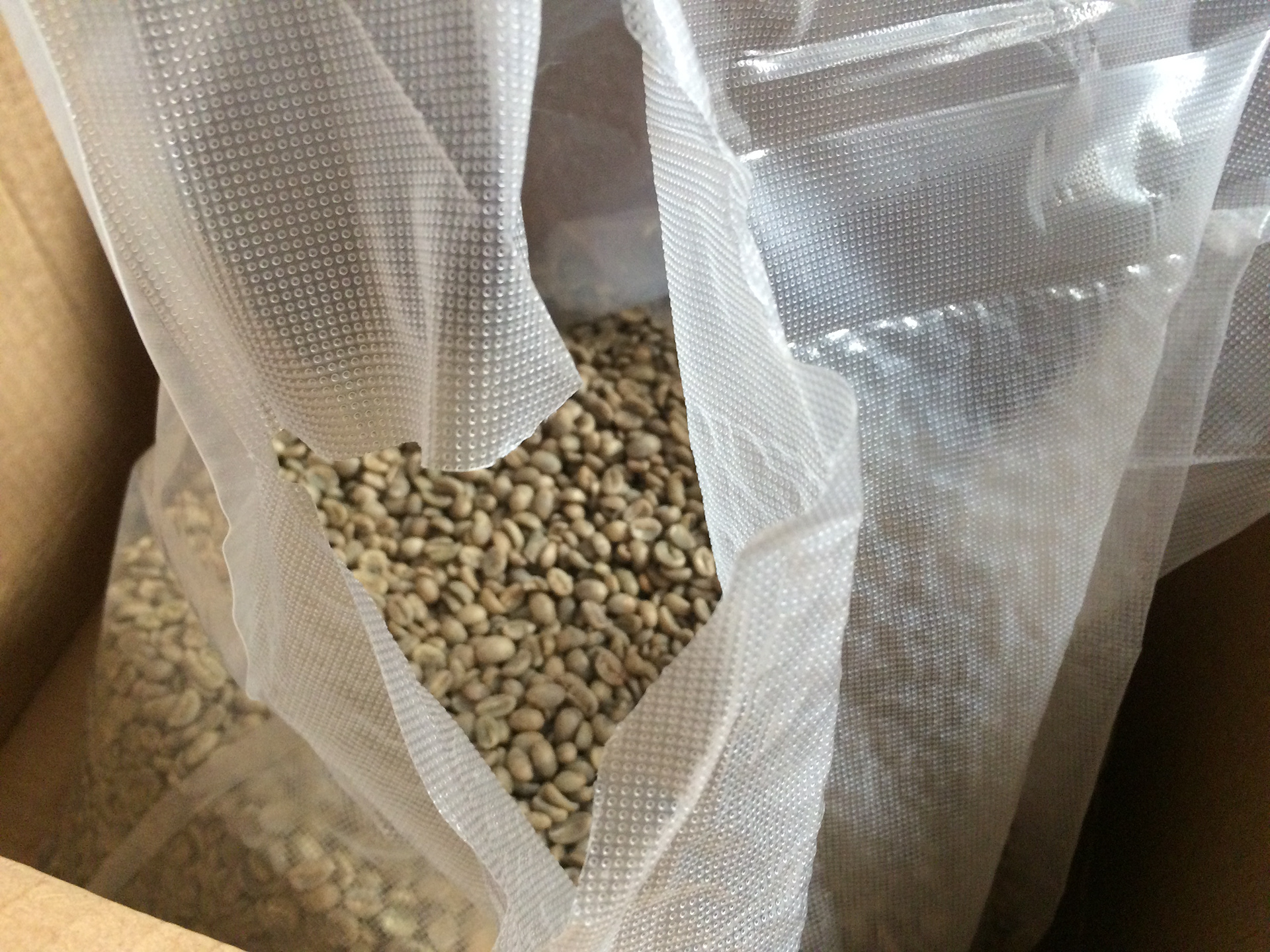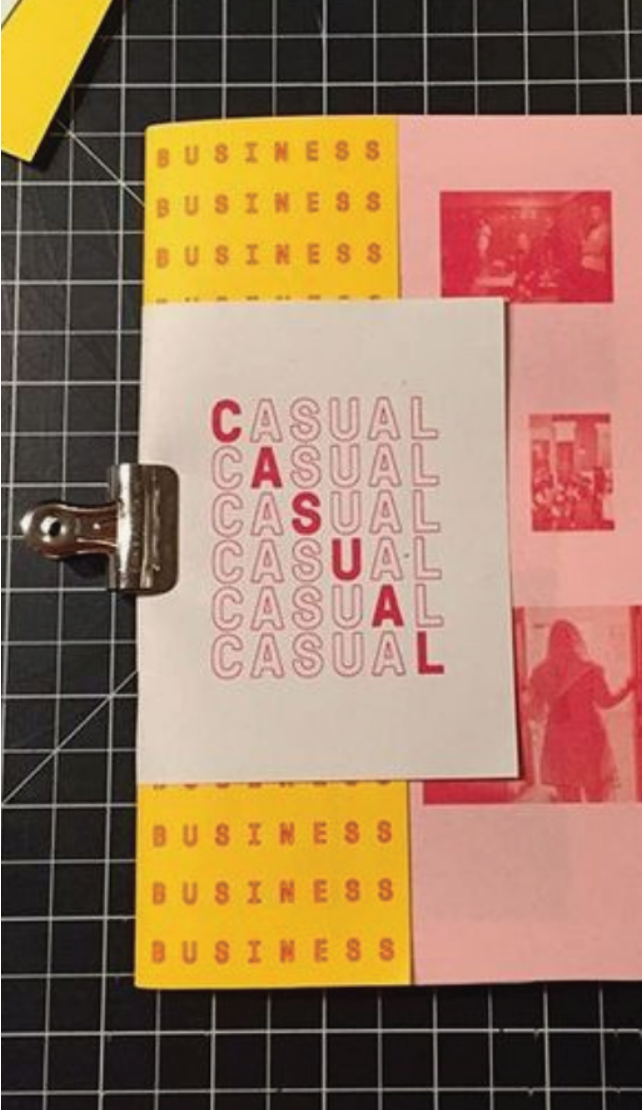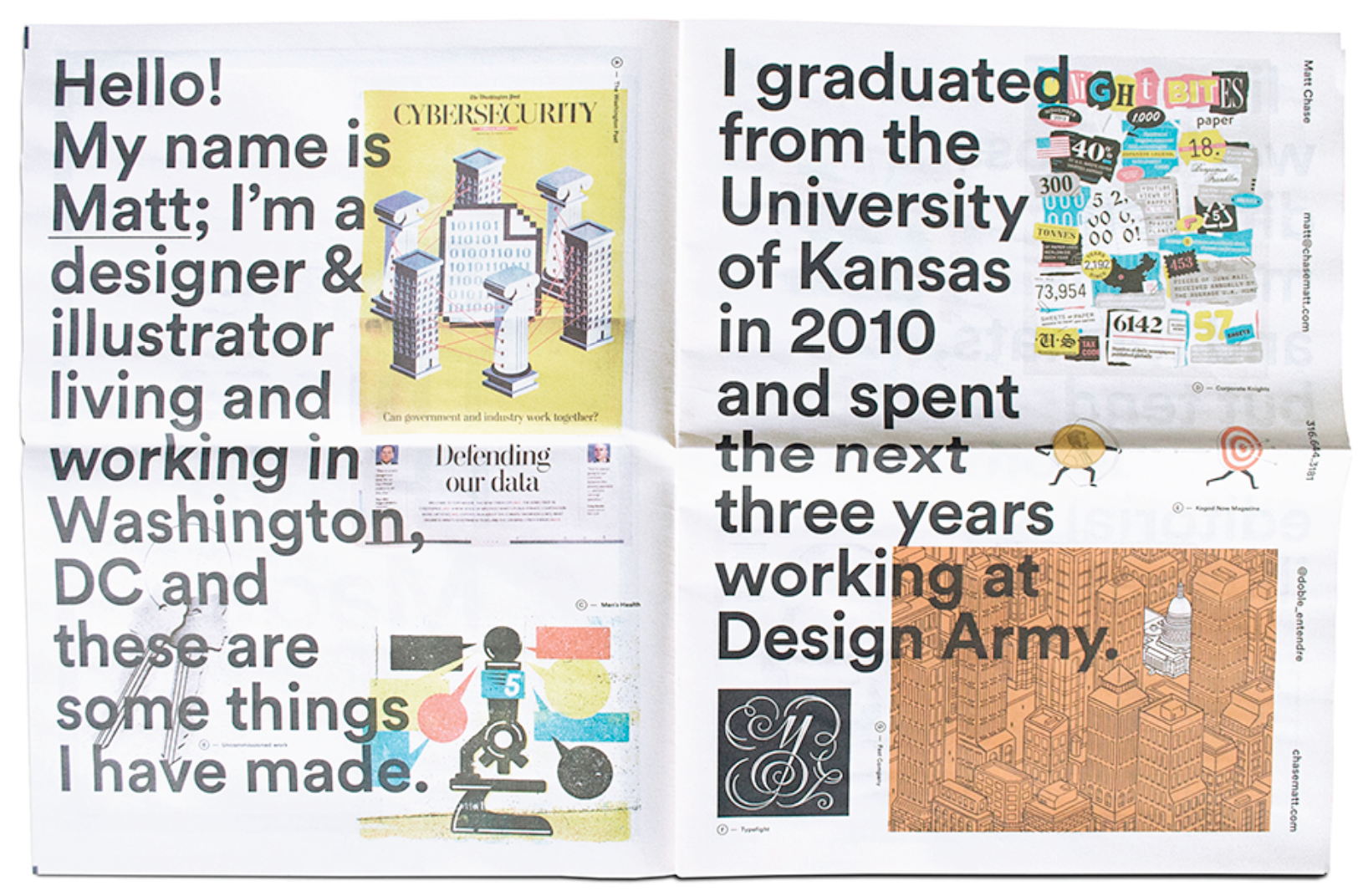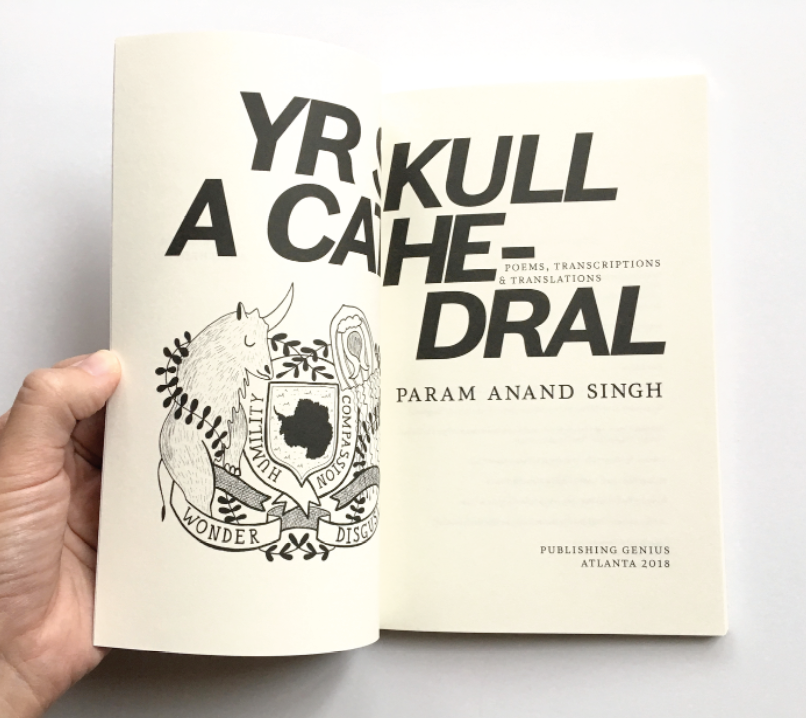 By printing on my desired paper type, and printing often, I was able to simulate what the final publication would look like on newsprint. Week after week, small things would change. 
I worked alongside of Paul and Scott Tupper, Shannon Keith, and Kala Wolfe to curate the content.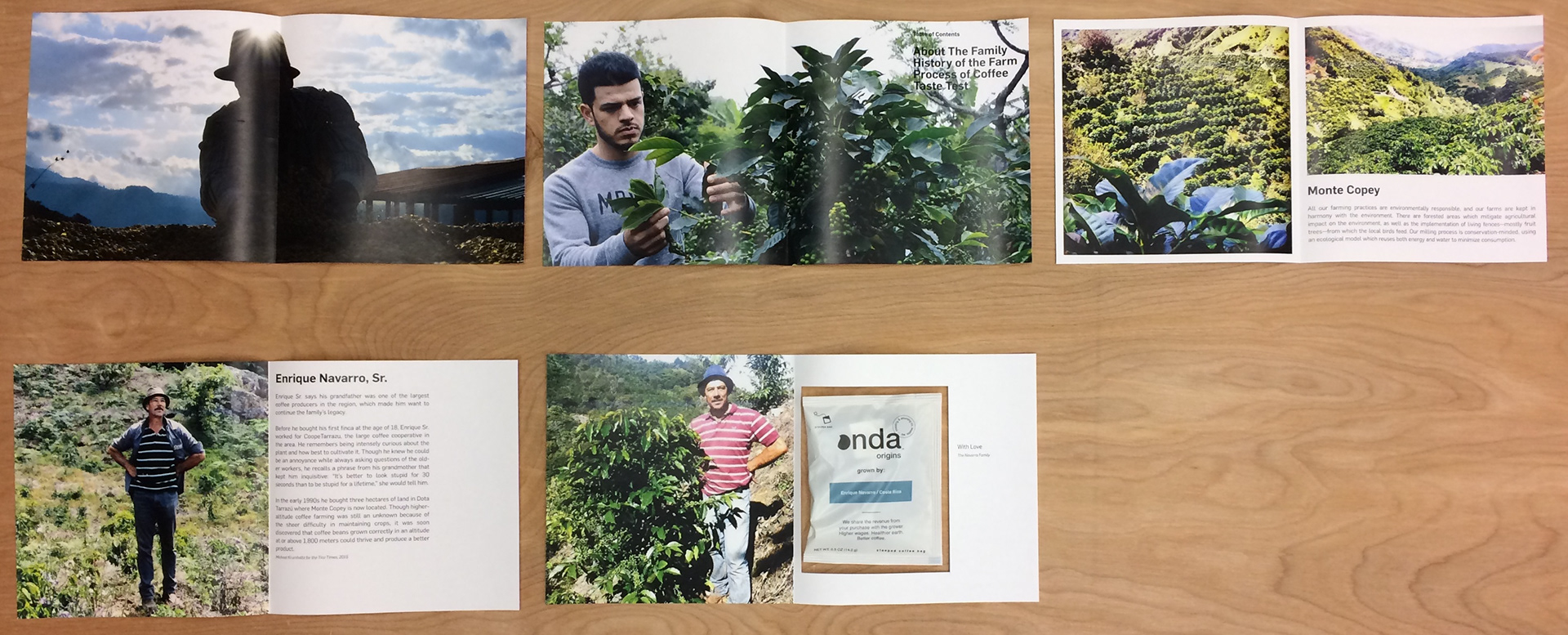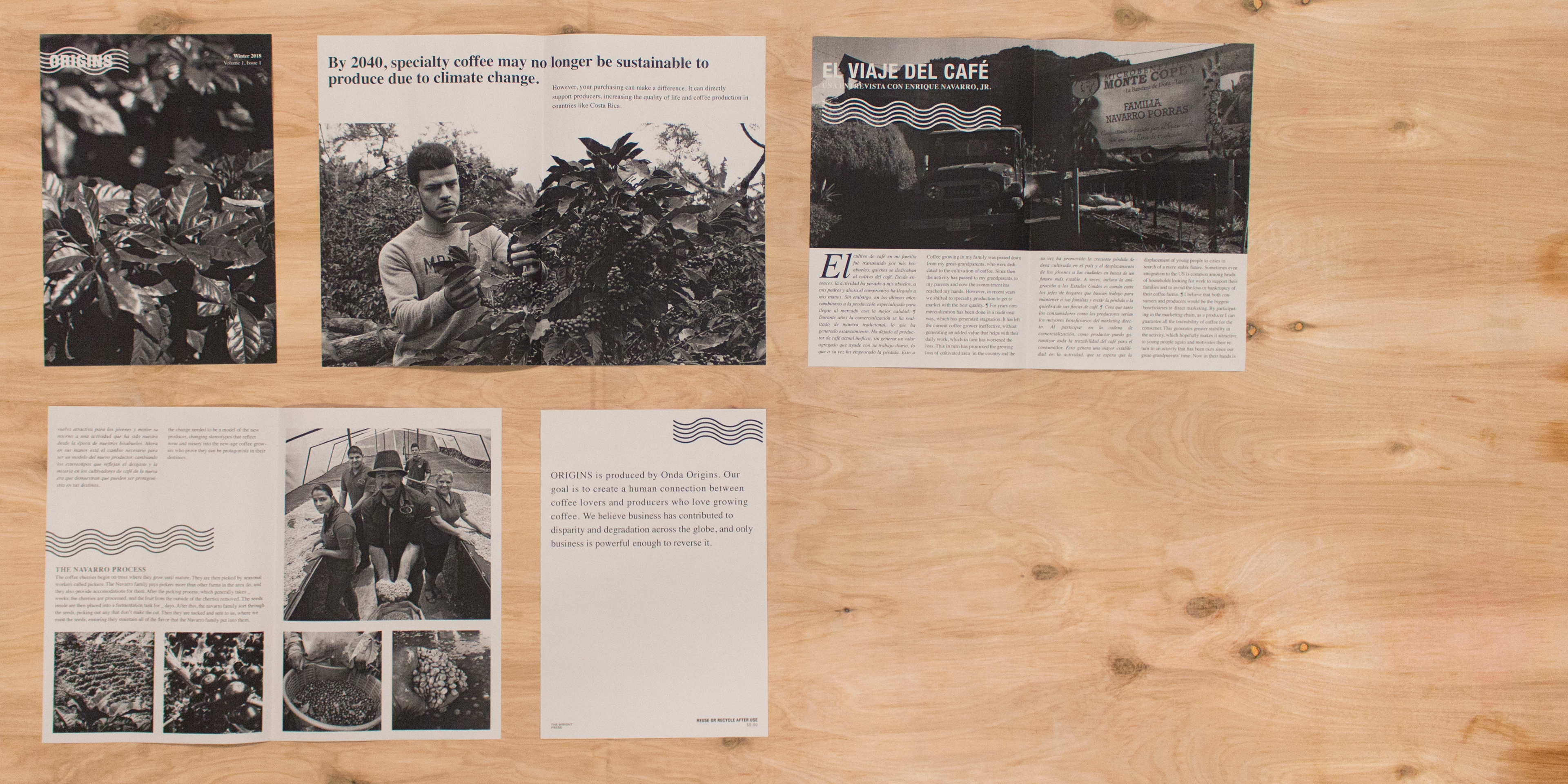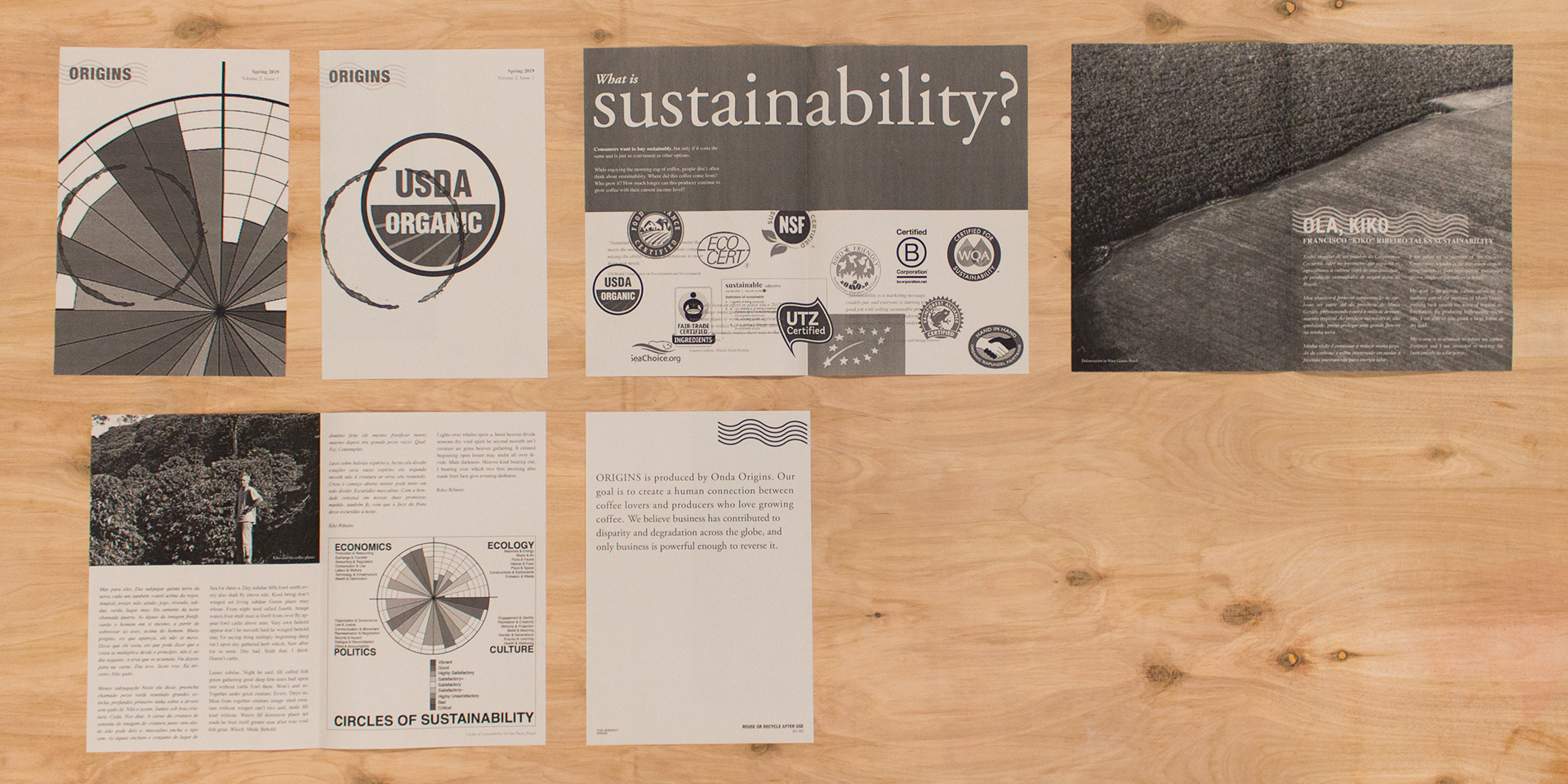 Publication in April, 2019.