2020 Year in Review
What a year! I graduated from the University of Washington School of Design in June of 2019 and moved to New York City. 2020 was my first full calendar year in the design industry and I was honored to work with many amazing people and on very complex and interesting projects.
Worked With Many Amazing Folks
In no particular order, shout out to: Mike Mahon, Eric Williams, John Hull, Etan Nechin, John Clark, Amy Globus, Gabby Manotoc, Michael Pearson, Vladimir Evsyukov, Laura LaBel, Jordan Strauss, Ope Bukola, and Lauren Gallagher.
Thank you all for a great year! You all inspired me, challenged me, and taught me in many ways.
And of course, shout out to my wonderful friends and family (designers and non-designers alike): ❤️my partner Maria Wright, Jacob Koch, Corin Droullard, David Duyker, Nate Smith, Ioan Butiu, Sam Tompkins, Devin Sager, and Alek Hamid. You all inspire me and help me more than you know!
Partnered With Three Studios

From January to March, I worked in Jersey City, New Jersey at the Malka Media office. In March, my partner and I relocated to stay with family in Poulsbo, Washington to stick out COVID. In July, we returned to our apartment in Astoria, New York where I worked remotely for the remainder of the year.
Listened to Lots of Music 🙃

According to Spotify, I listened to 82,129 minutes of music this year. Honeybee by The Head and the Heart was my top song, and also the song of our first dance at our wedding!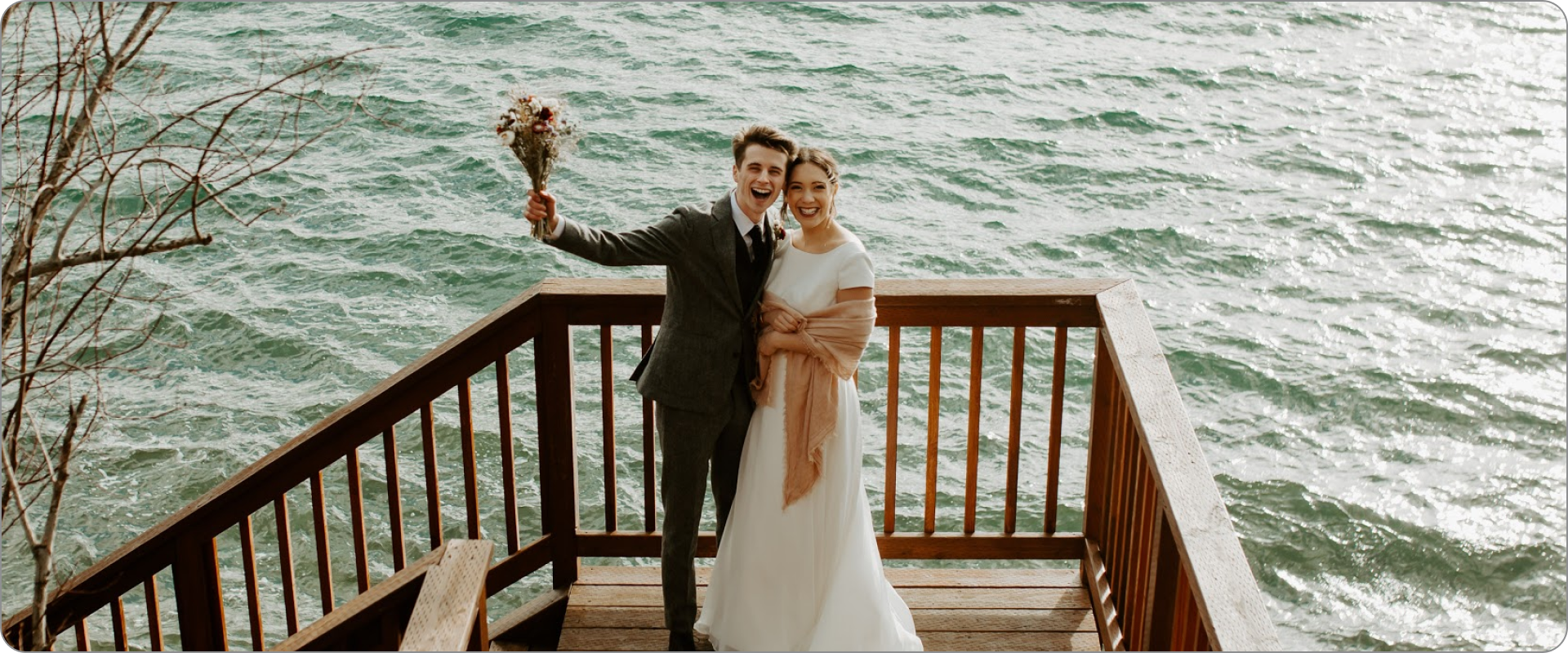 On January 4th, 2020, Maria and I tied the knot in a lovely Pacific Northwest ceremony on the Kitsap Peninsula.

ADP Product Demonstration Microsite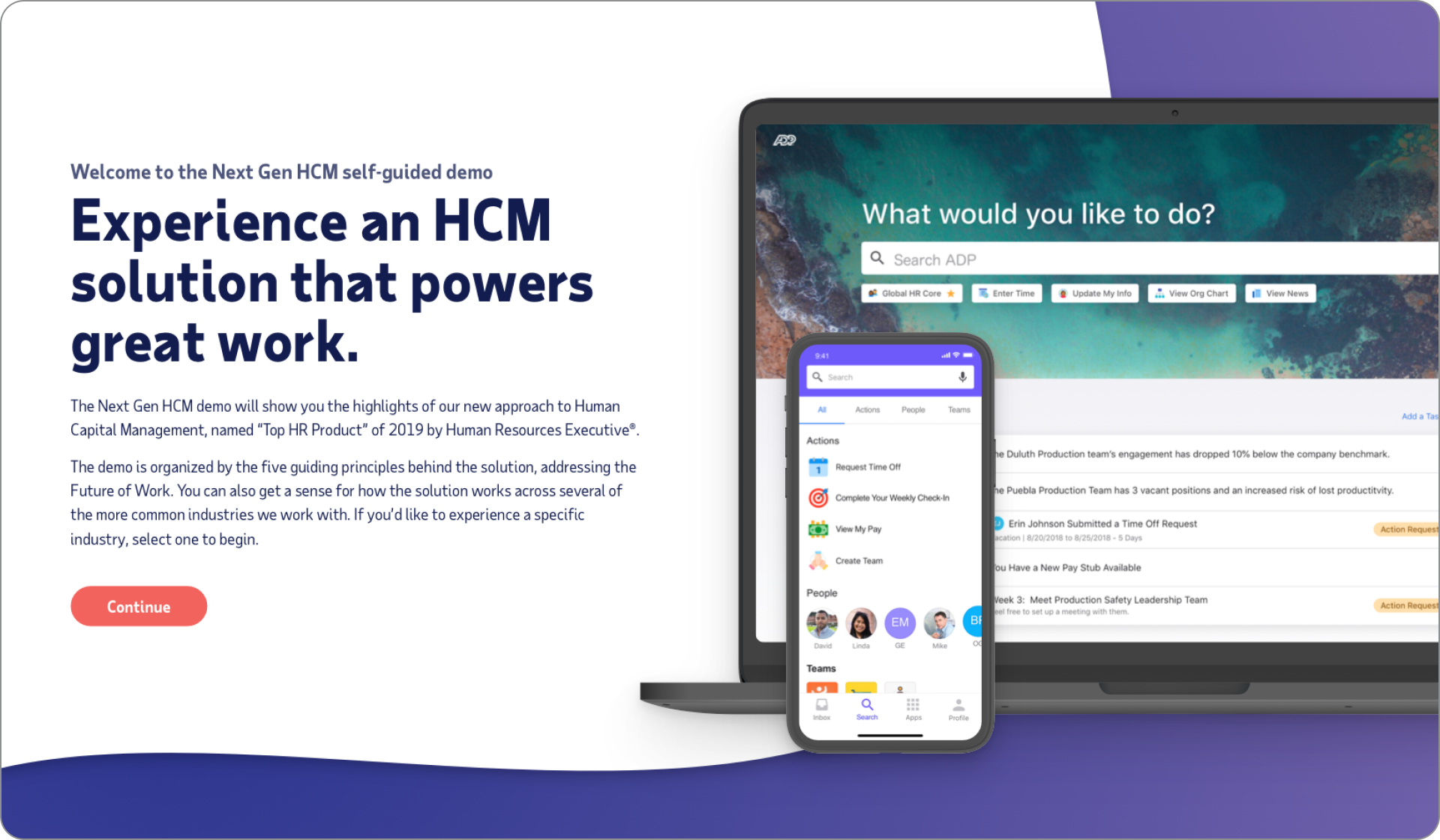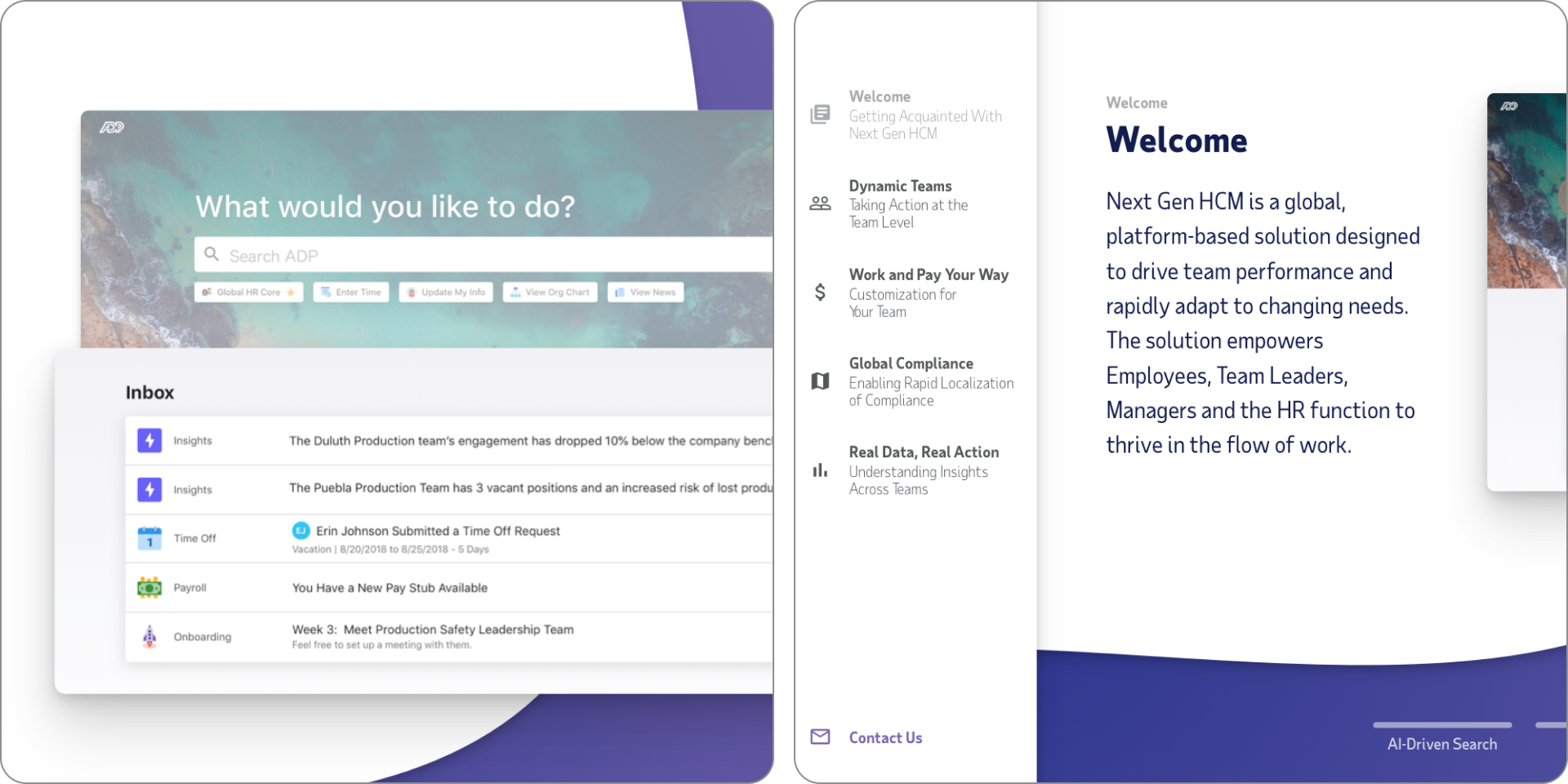 Malka Media brought me on to lead the design and oversee QA and content strategy for this ADP product demonstration microsite. When I joined, the project was just getting off the ground. This allowed me to create the art direction, visual design, and conceptual framework for the experience.

Every year, I make two playlists for the year (the first six months and last six months). The first playlist of the year was characterized by lots of more hype, pop-y songs.


ADP Product Demonstration Microsite CMS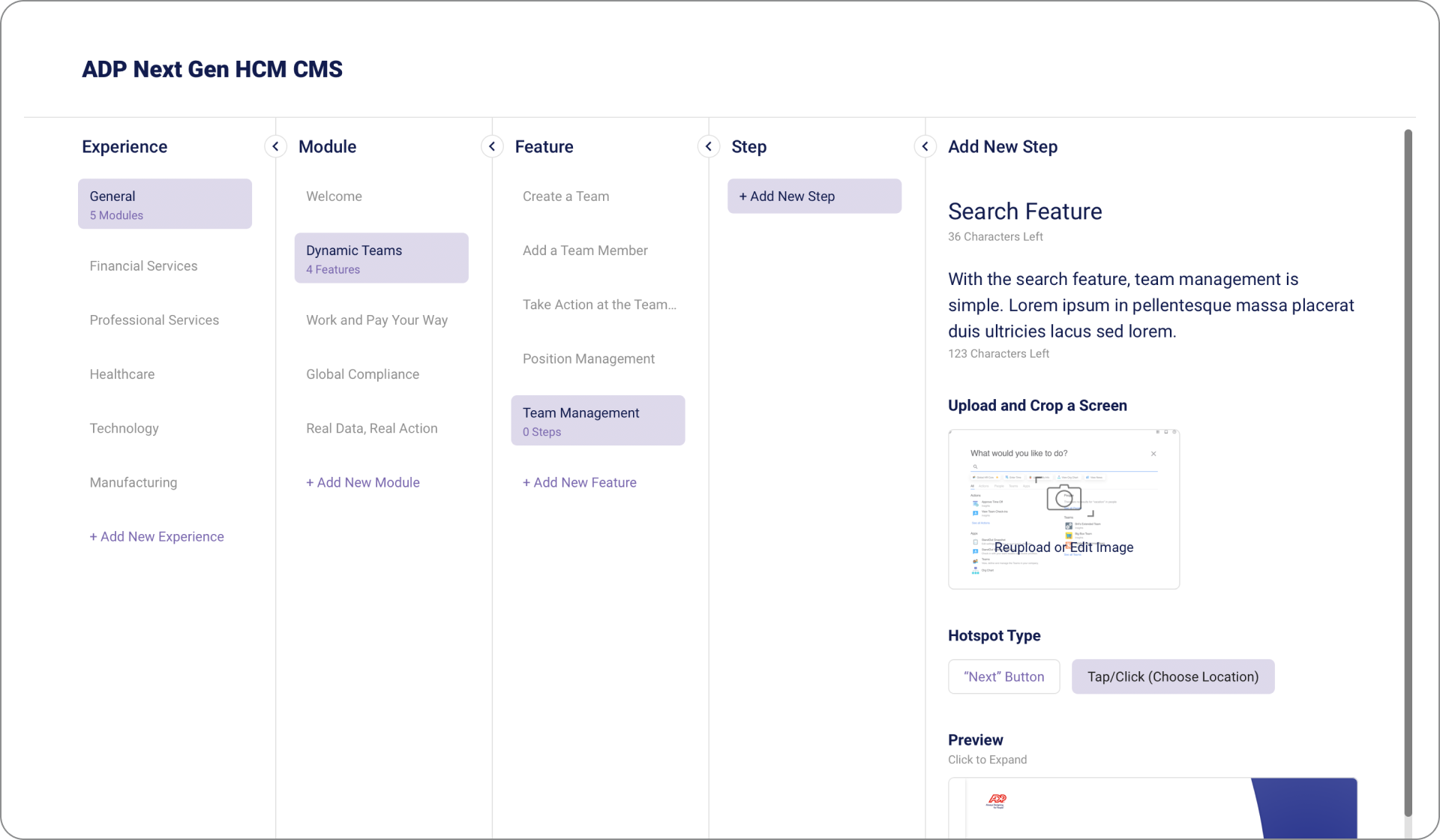 Continued work on the microsite and conceptualized what a custom CMS system would look like.


ADP Wisely Data Visualization Concepts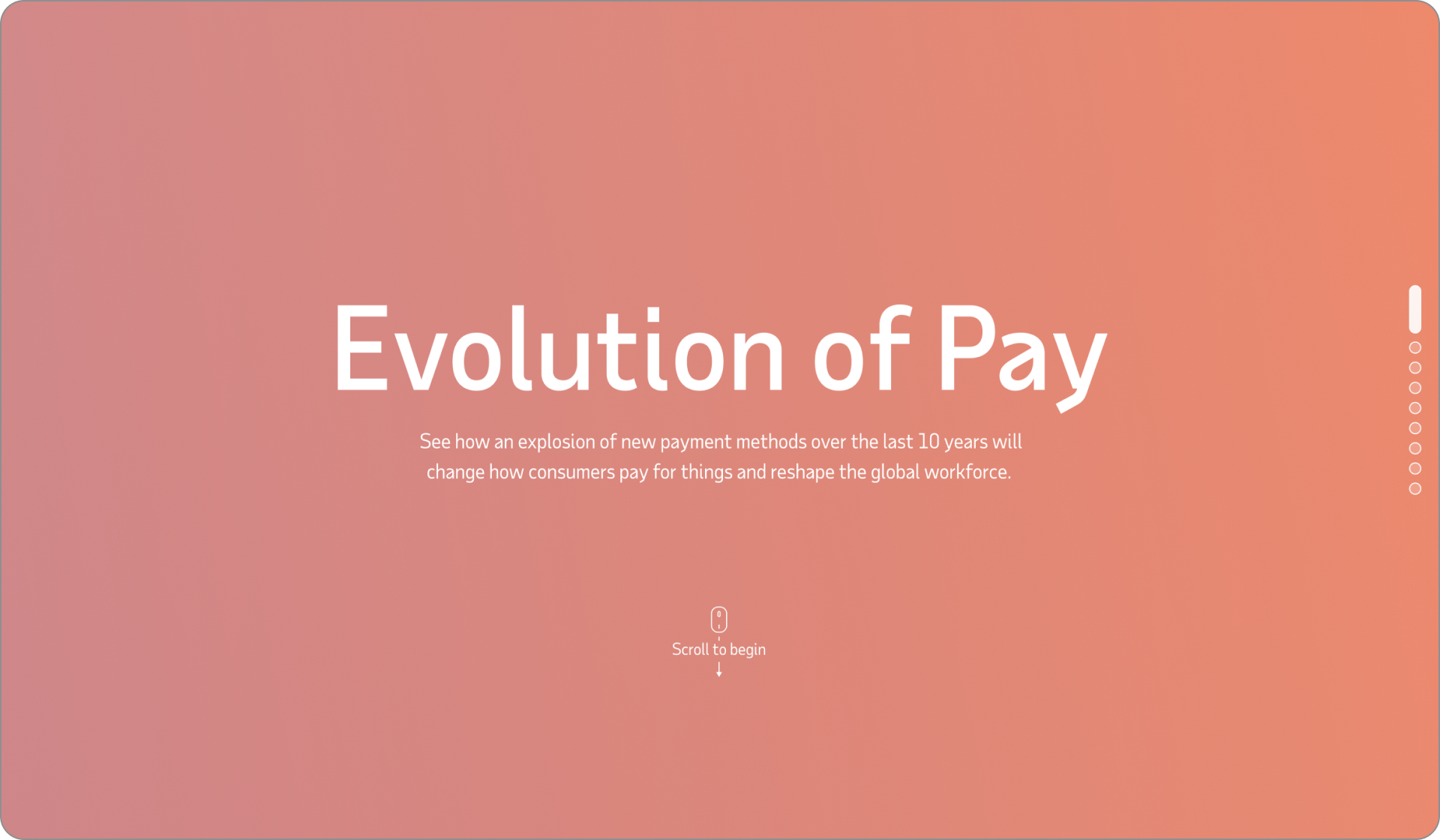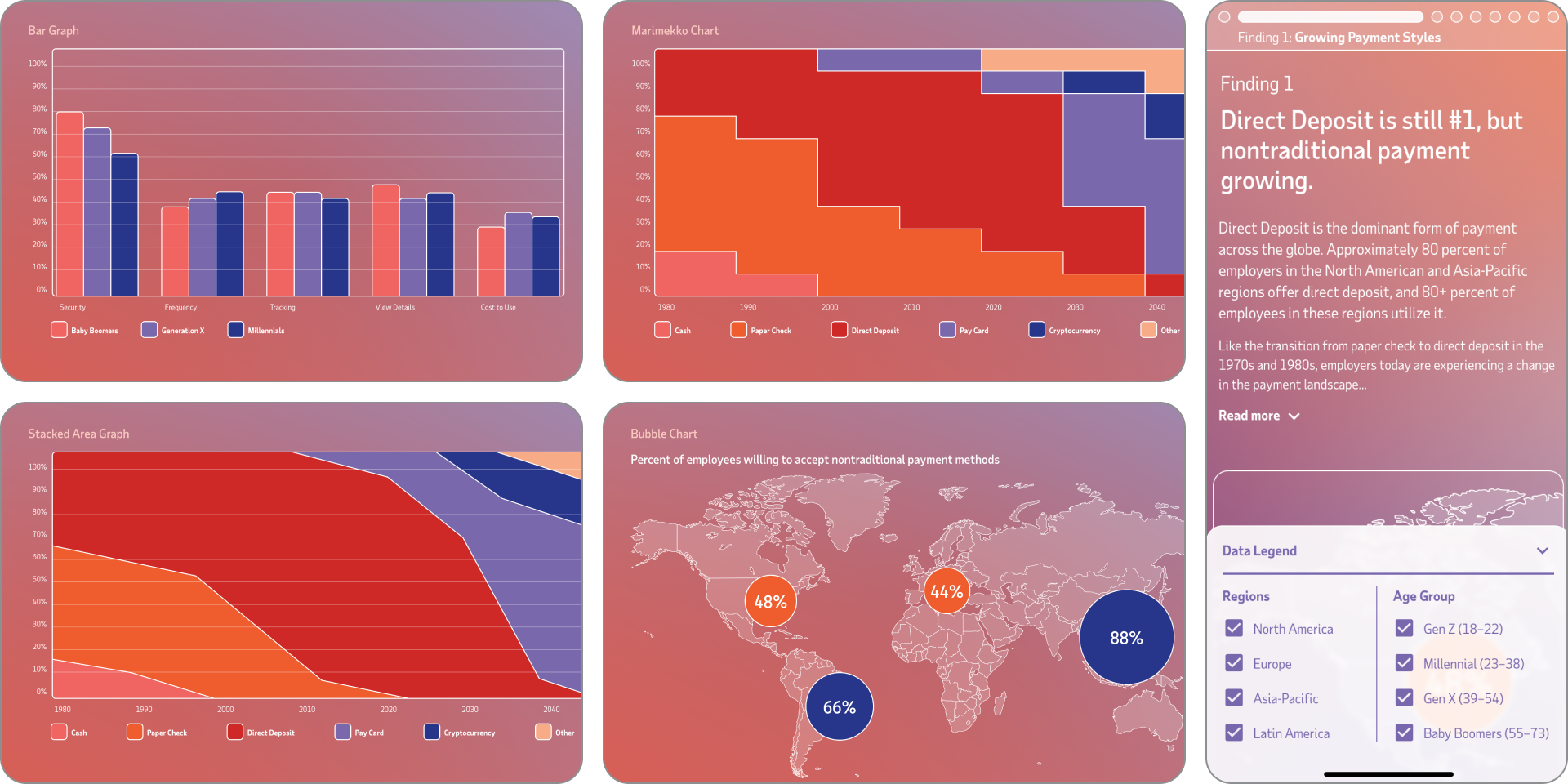 I came up with some really sweet concepts for this ADP Wisely Data Visualization Microsite. It was really fun to push the boundaries of their design system and explore data visualization.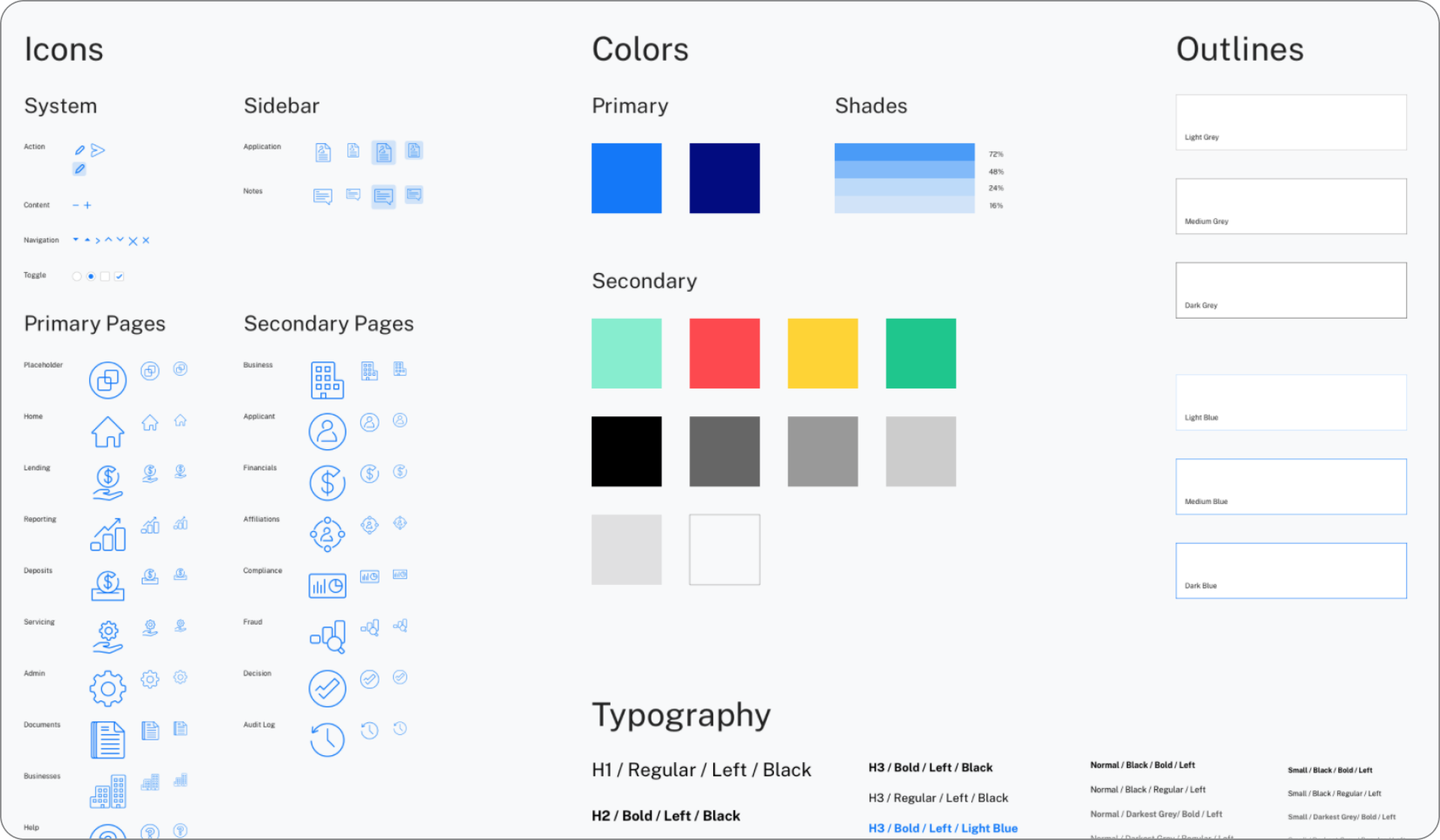 In March, I continued the work I had started in 2019 at Team Design Studio. I began to build out large component and visual libraries for the ODX team to implement in their product.

Flew Back to Poulsbo, Washington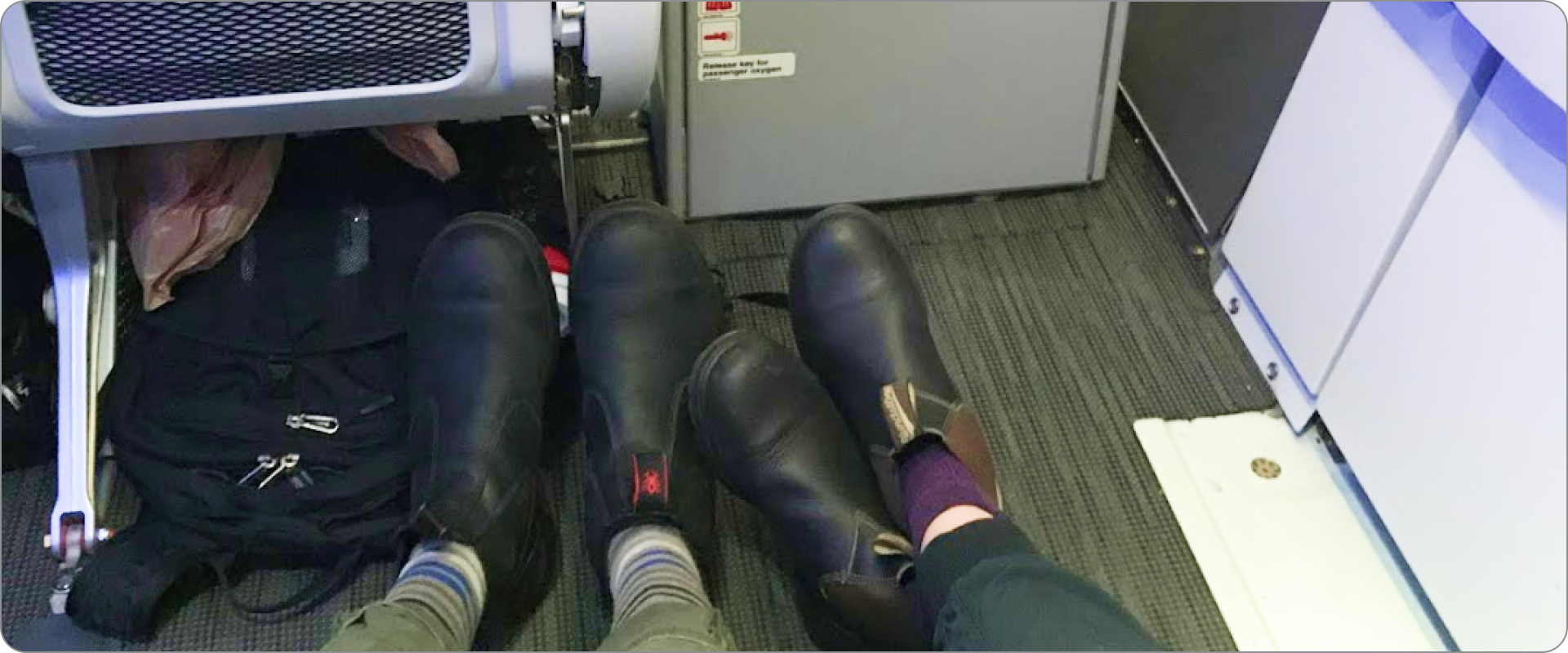 Maria and I headed back to the West Coast to stick out COVID. A far departure from life in NYC!
ODX Payment Protection Program Application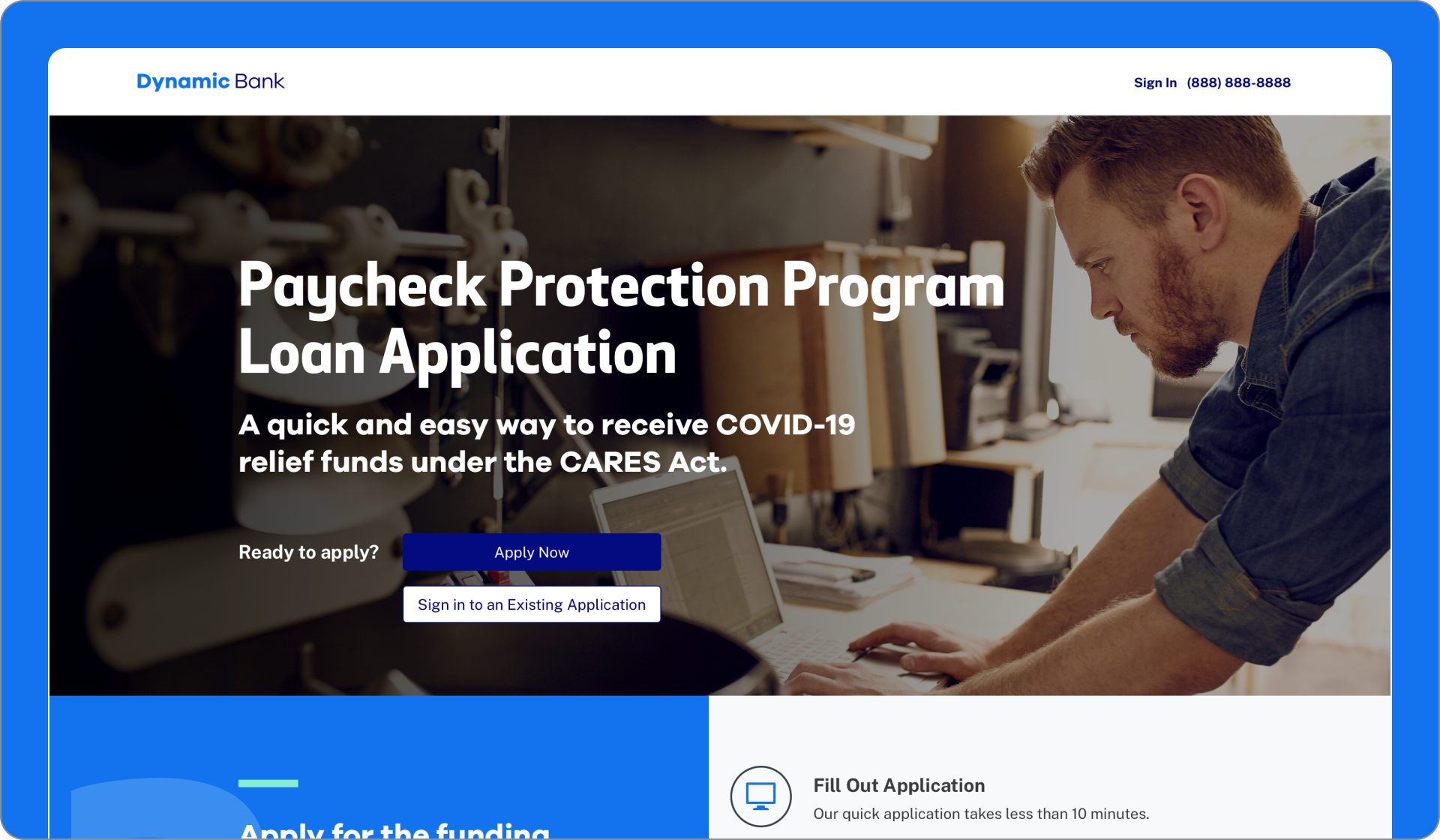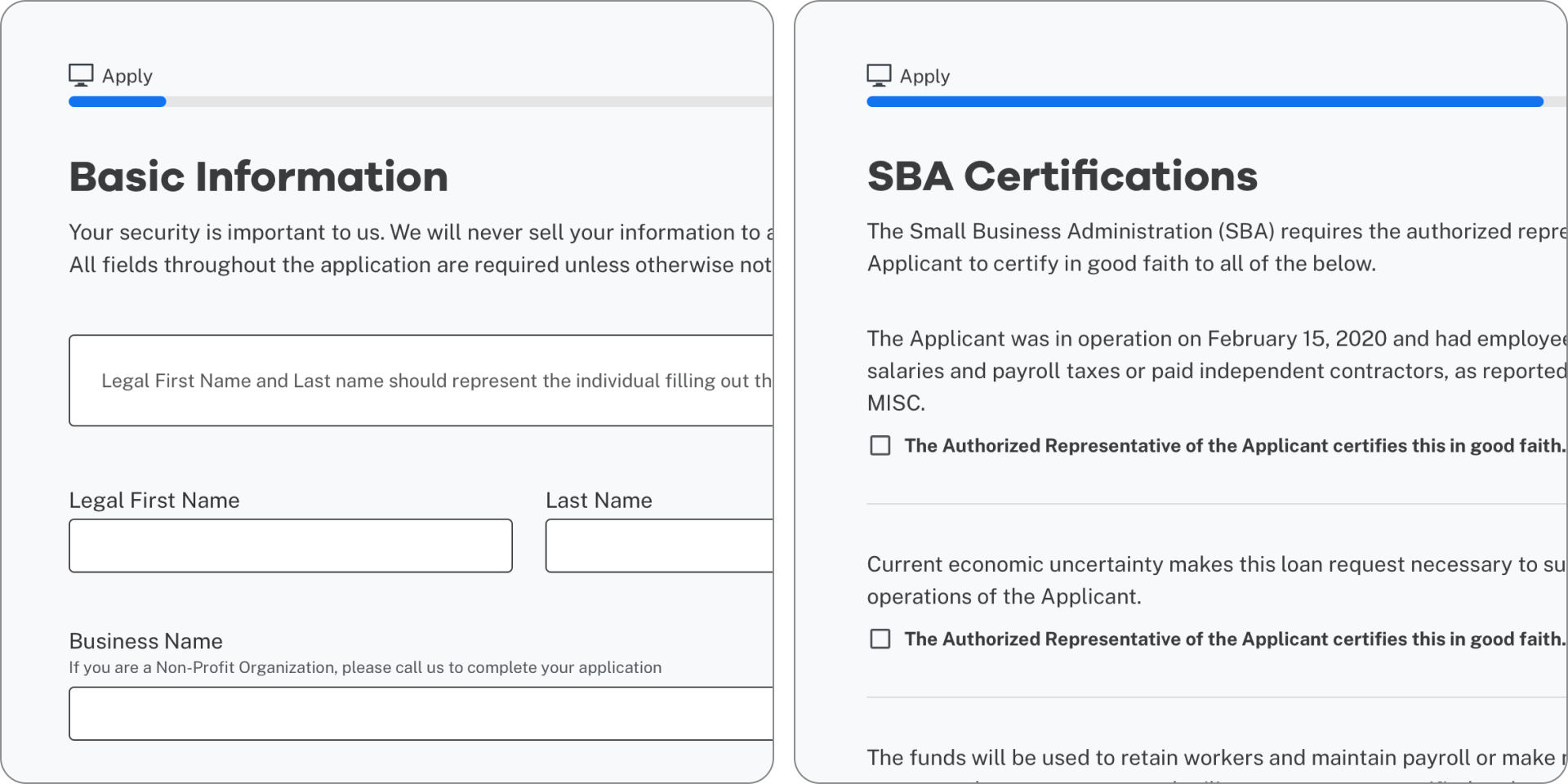 When the government announced the first round of CARES act funding, we quickly developed a way for banks to offer online PPP applications for small businesses.


ODX Payment Protection Program Application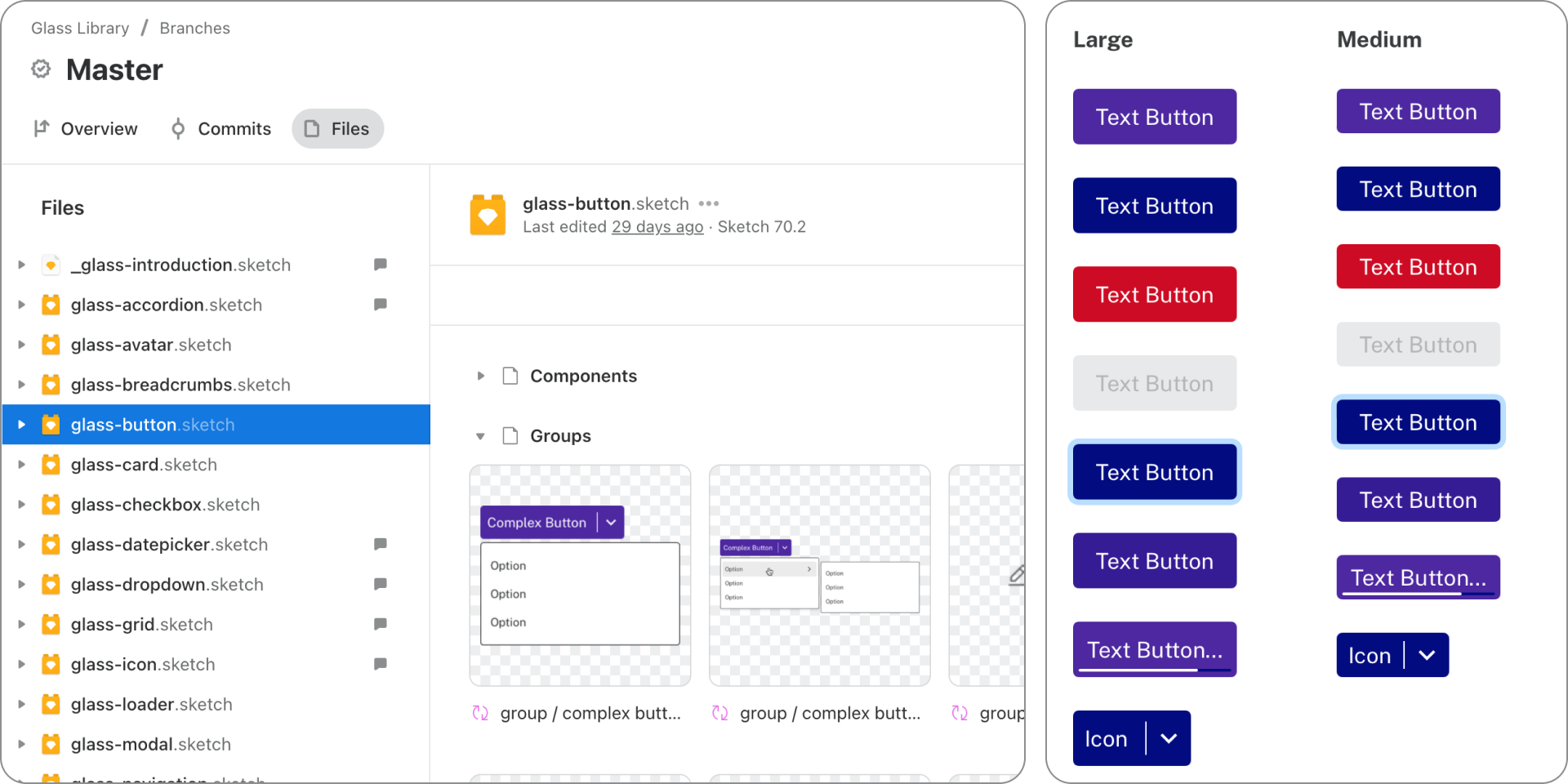 The ODX Glass project continued and more and more components were created. By this time, we began to hit a point where we could create new features and products without having to introduce new components. I also helped to create a design file structuring system to "
stack mirror
" the development file structure of the design system.

Deloitte Best Managed Companies Livestream Microsite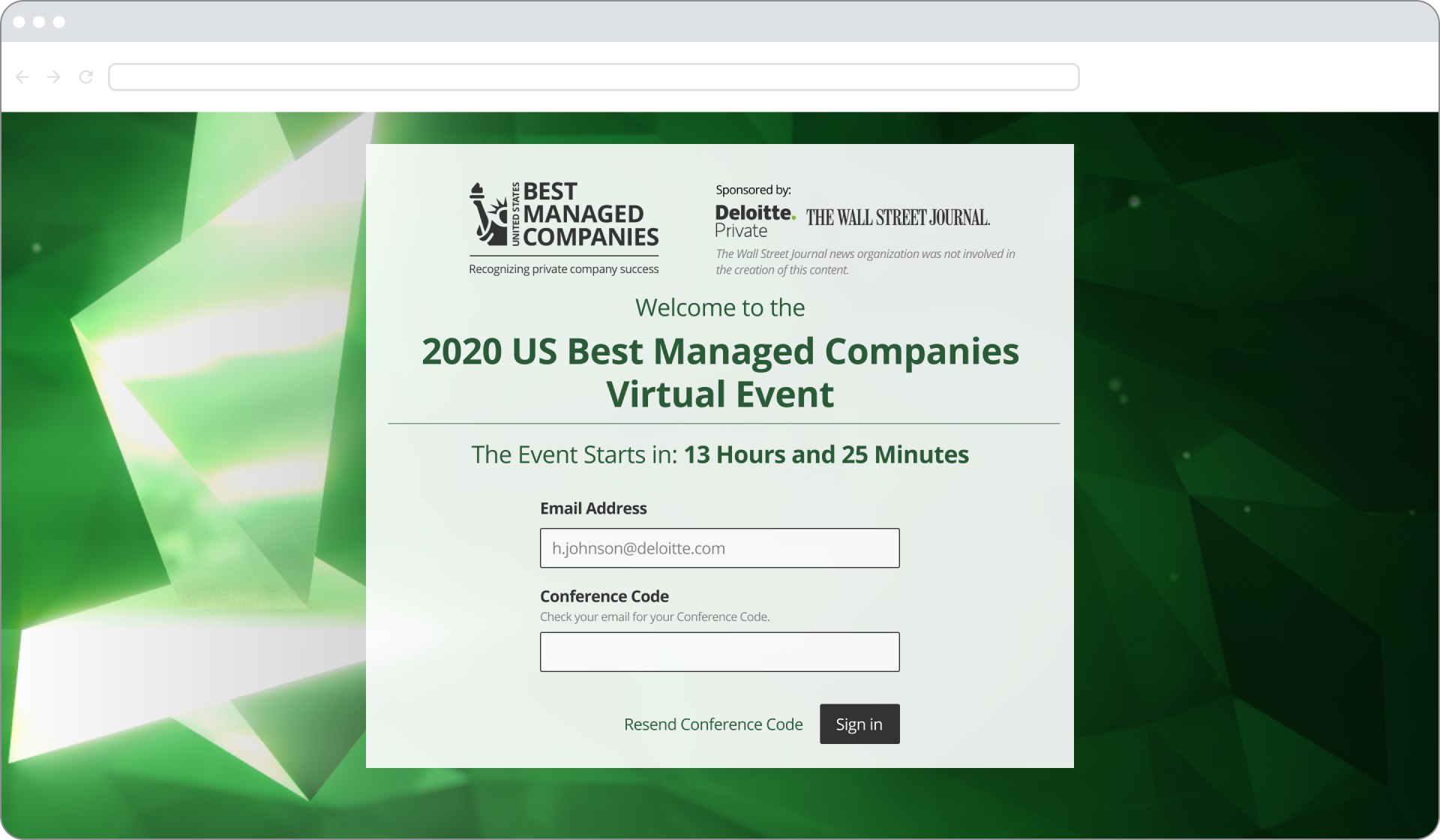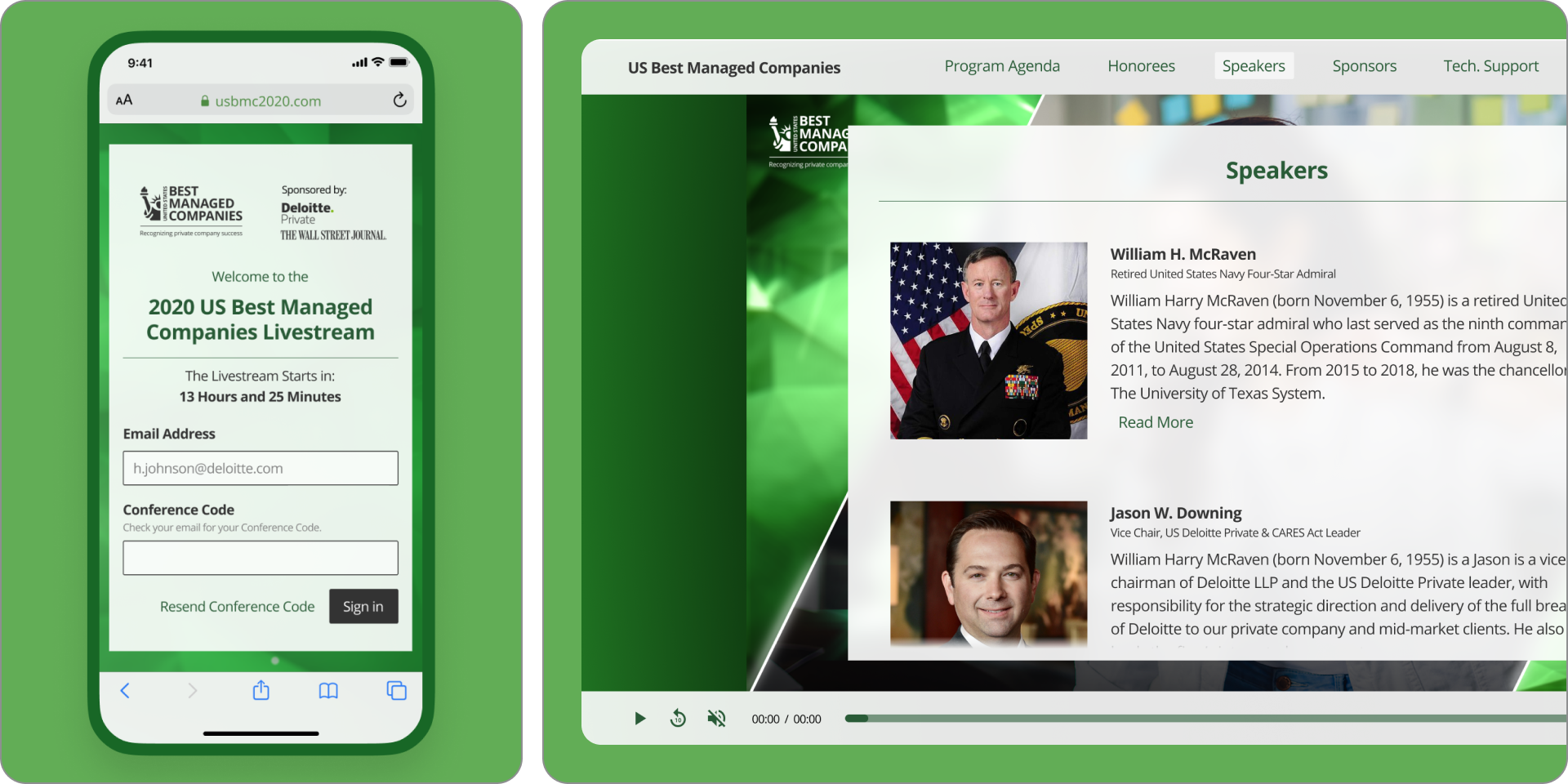 Malka Media reached out to me to whip up an elegant, modern way for Best Managed Companies Conference attendees to watch the Livestream of a large-scale event. I experimented with the display of information on top of a live video stream, with the information having a semi-transparent background to ensure the user is always in the conference environment.

In the second half of 2020, I really loved everything BENEE came out with, Sign of the Times by Harry Styles, and Future Islands. This playlist feels a bit more somber than the first, especially since it was put together three months into quarantine.


ODX Glass Design Tokens System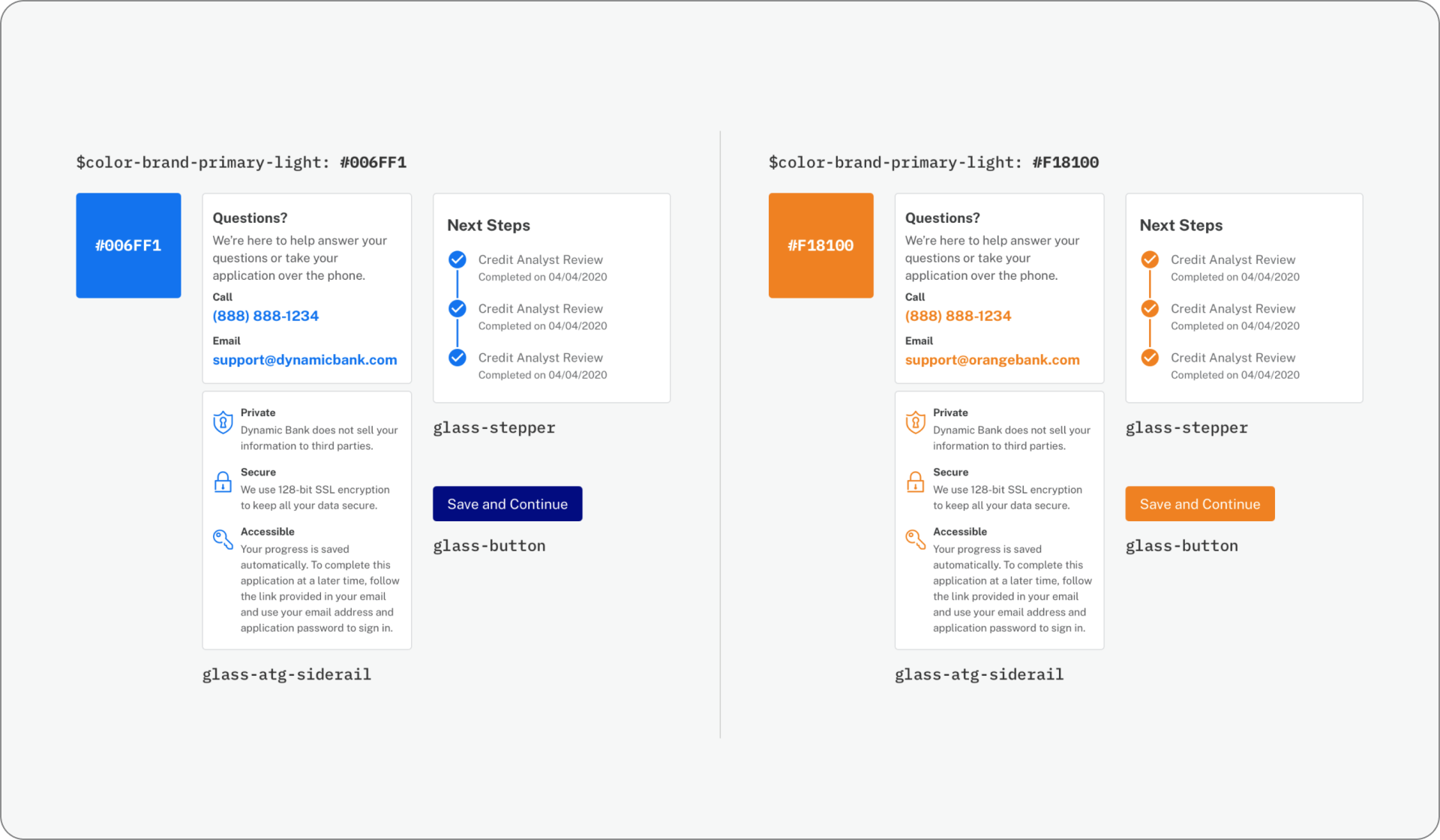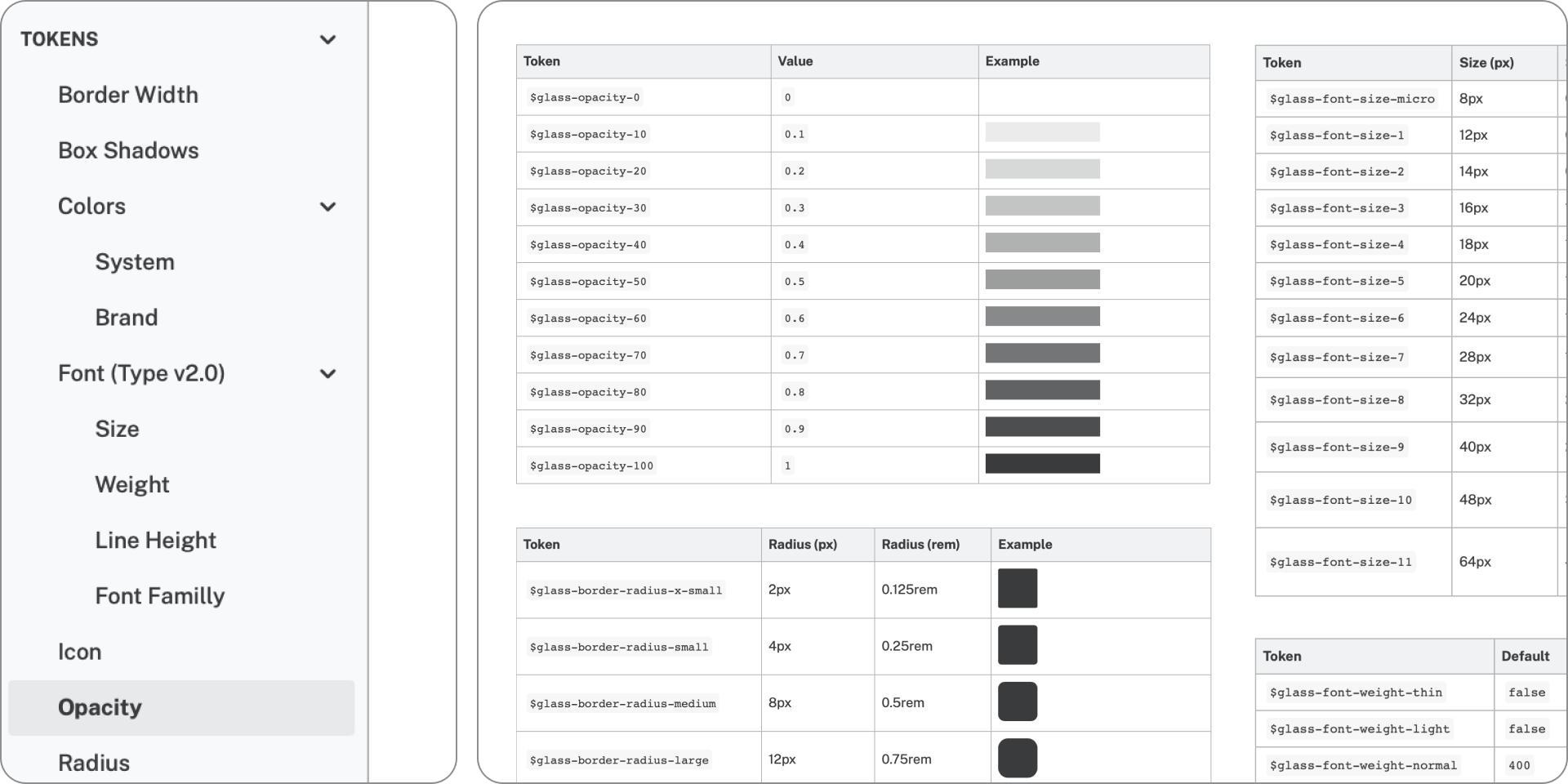 ODX is a white-labeled product that needs to adapt to many different types of Financial Institutions. I created a robust design tokens system that adapts from company to company while maintaining accessibility, character, and efficiency.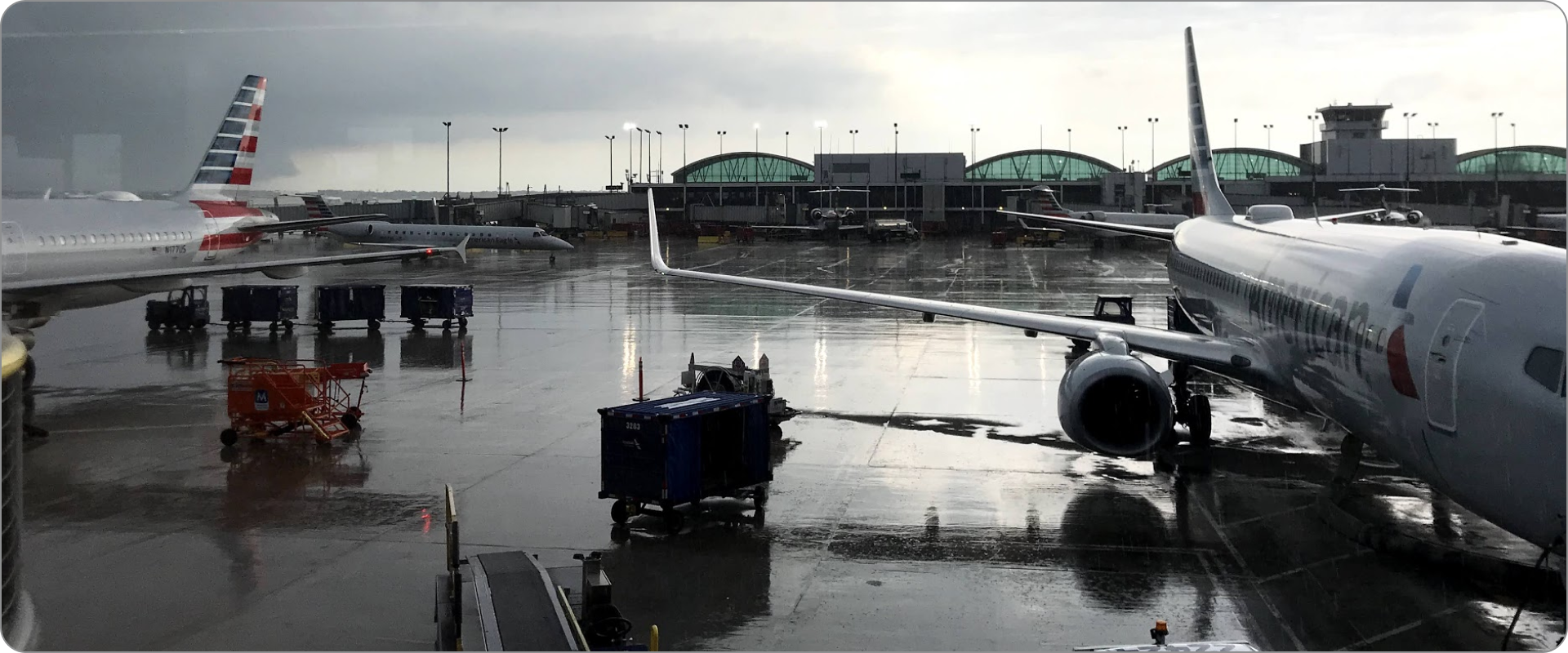 After three relaxing months in Poulsbo, Washington, Maria and I returned to NYC.

Barstool Sportsbook Landing Page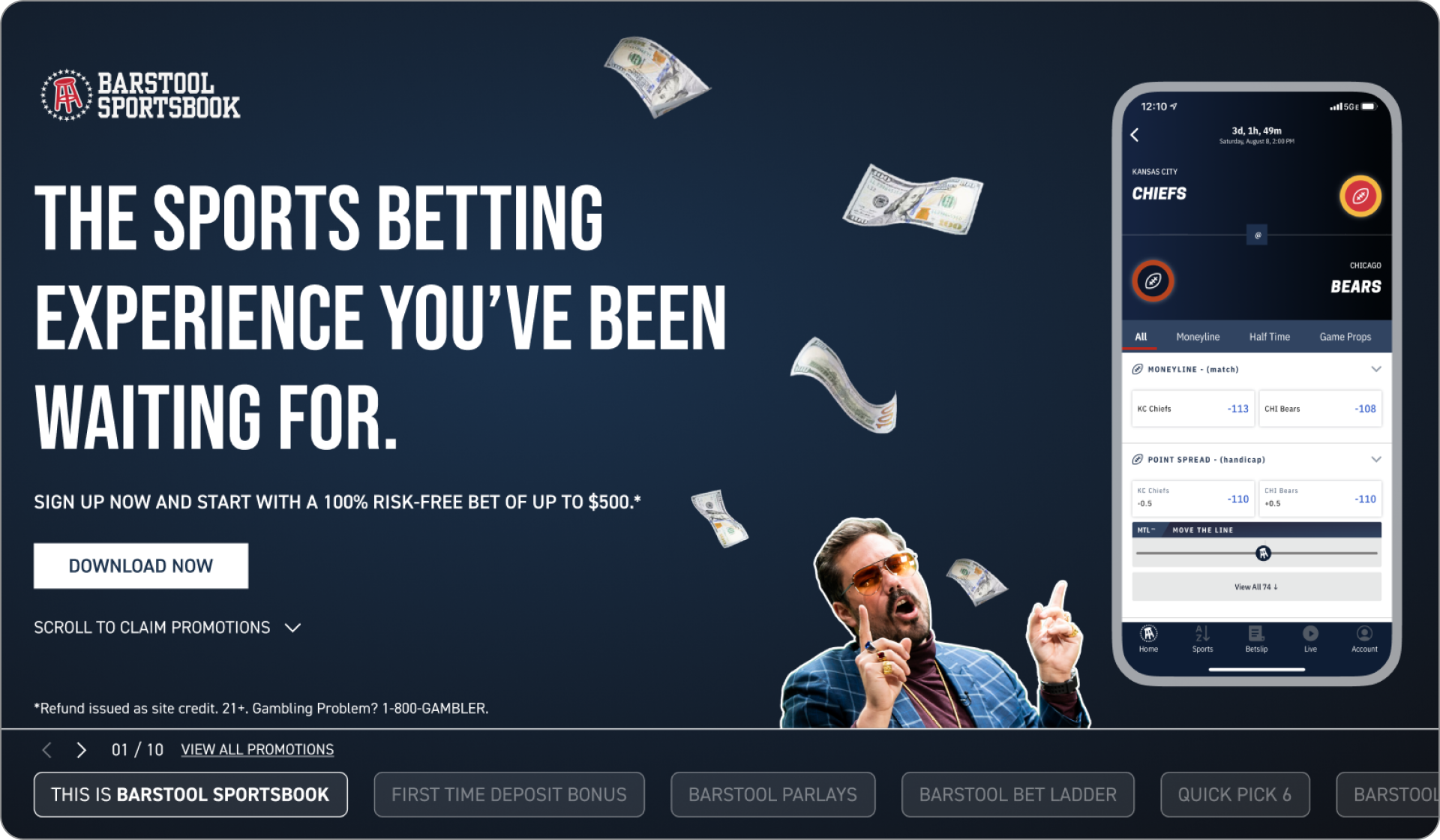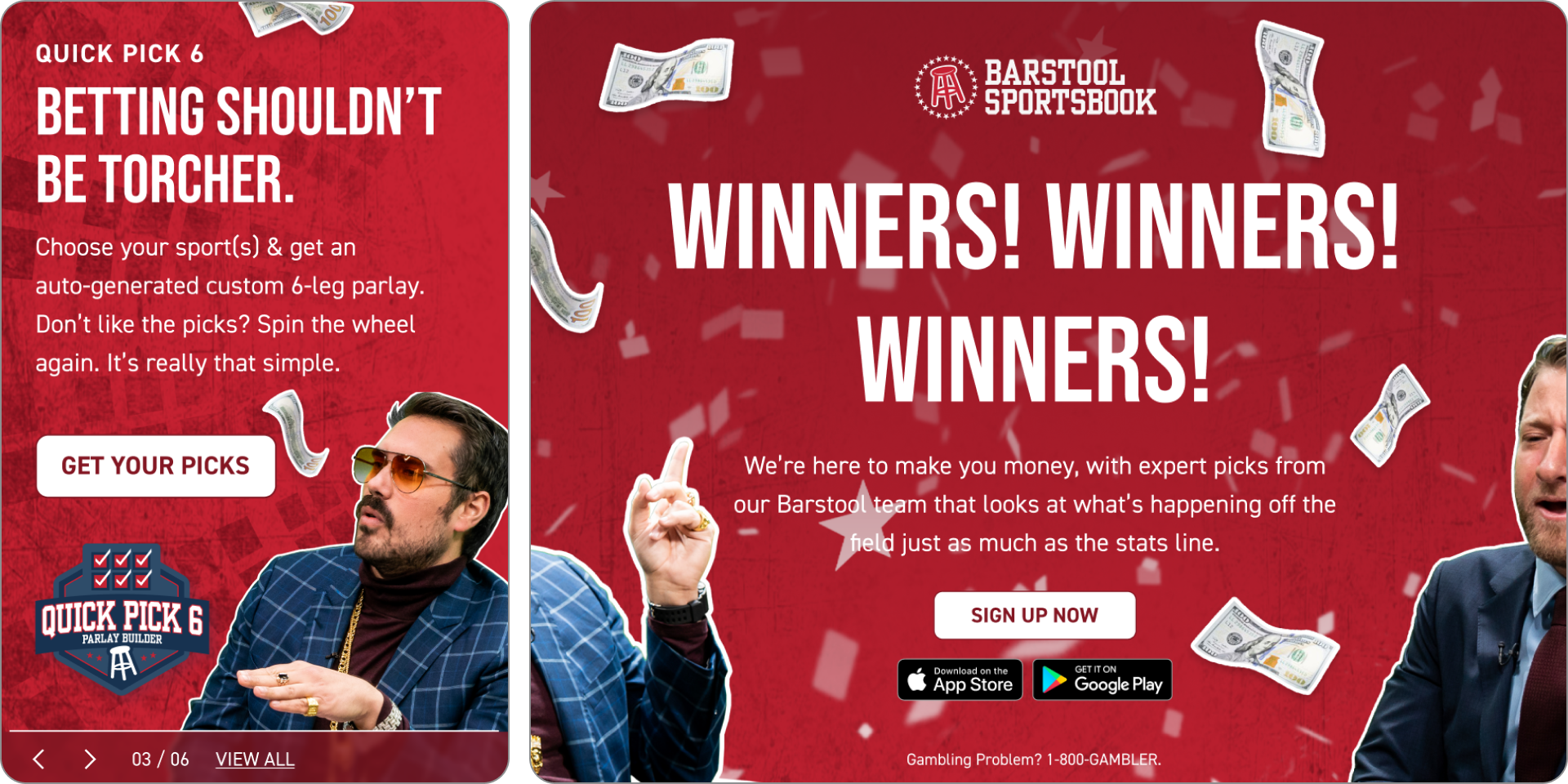 Malka Media asked me to create a landing page for Barstool Sportsbook that utilized Barstool's bold art direction and allowed for a regularly updating display of promotions. This was a fun, quick turnaround project where I could combine accessible digital design and bold visuals.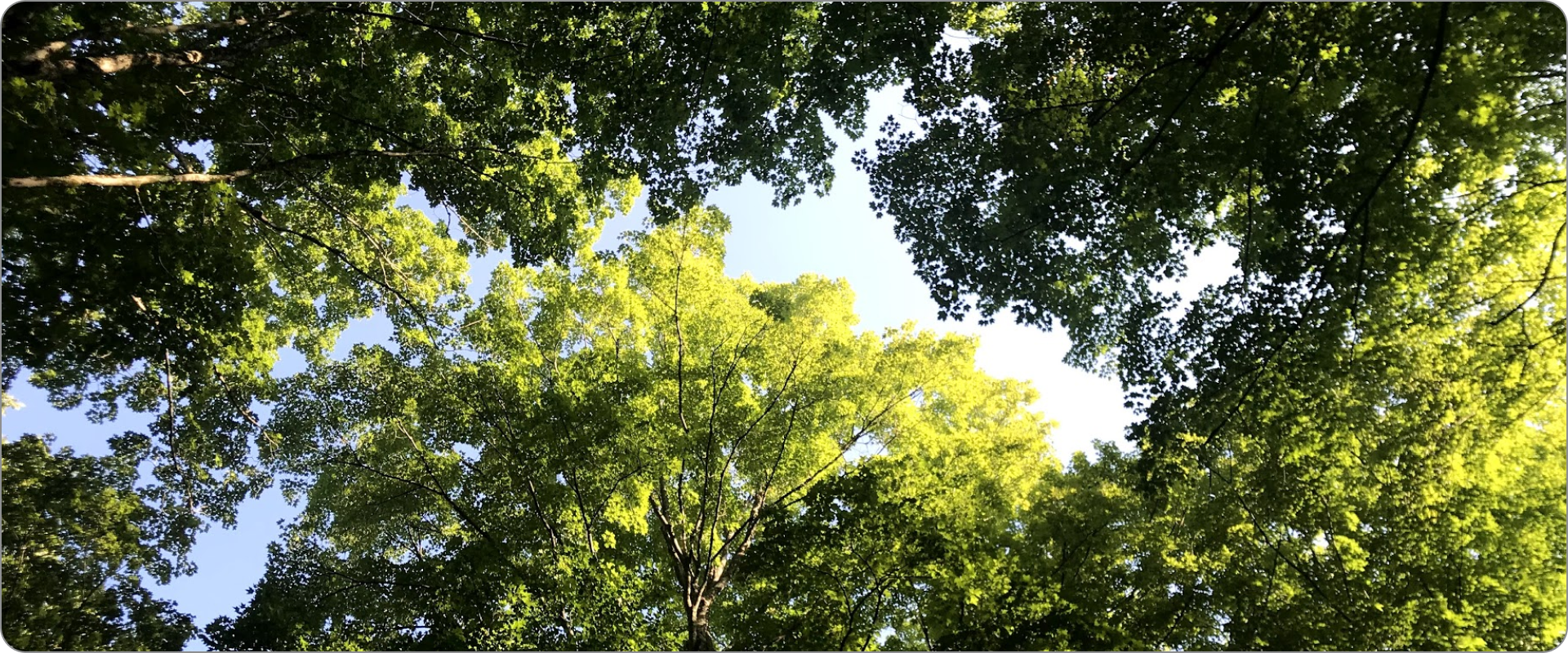 Maria and I enjoyed multiple trips to the great outdoors this summer to soak up all of the fresh air we could get. This year while camping we visited Pennsylvania, Upstate New York, and Connecticut.

Hiked the Falls Trail at Ricketts Glen State Park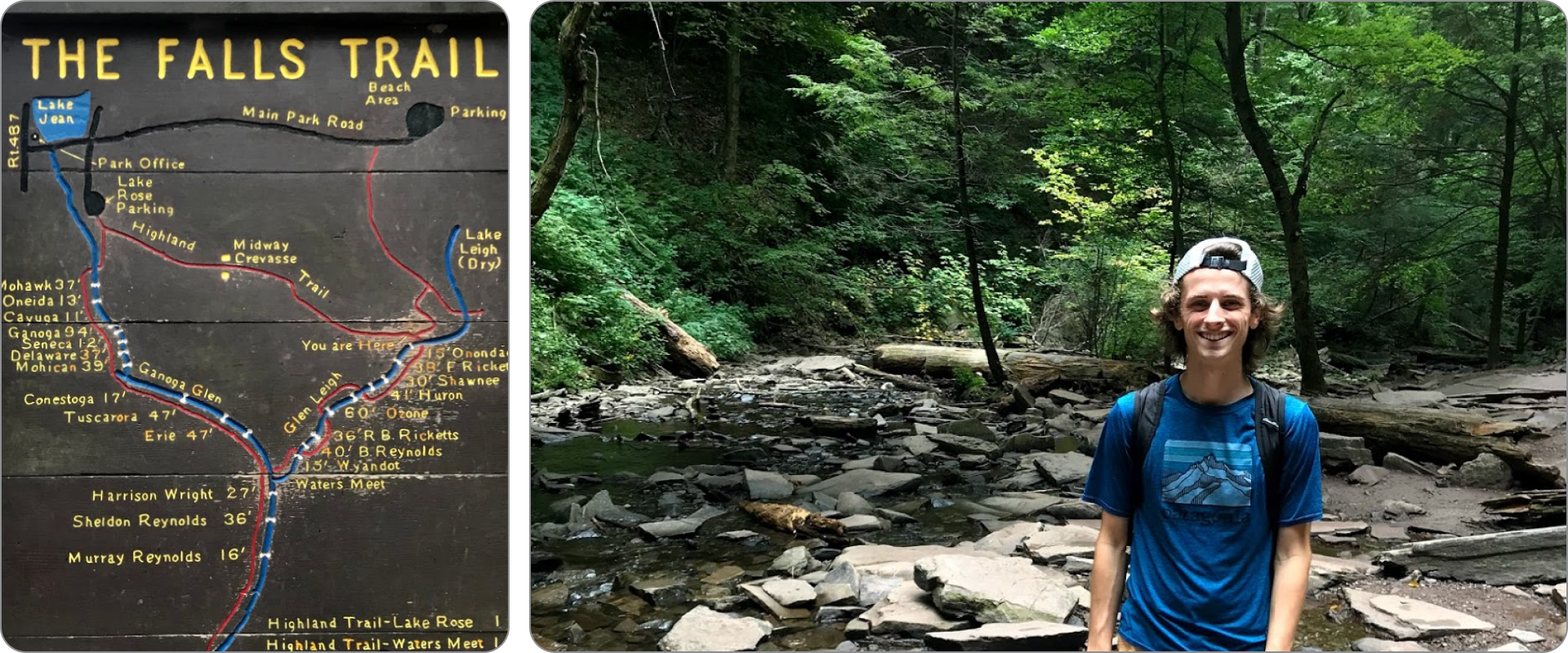 Maria and I hiked along a trail that passes 22 named waterfalls while camping in Pennsylvania. The water was quite cold, but we still went swimming in three of the waterfalls. 🥶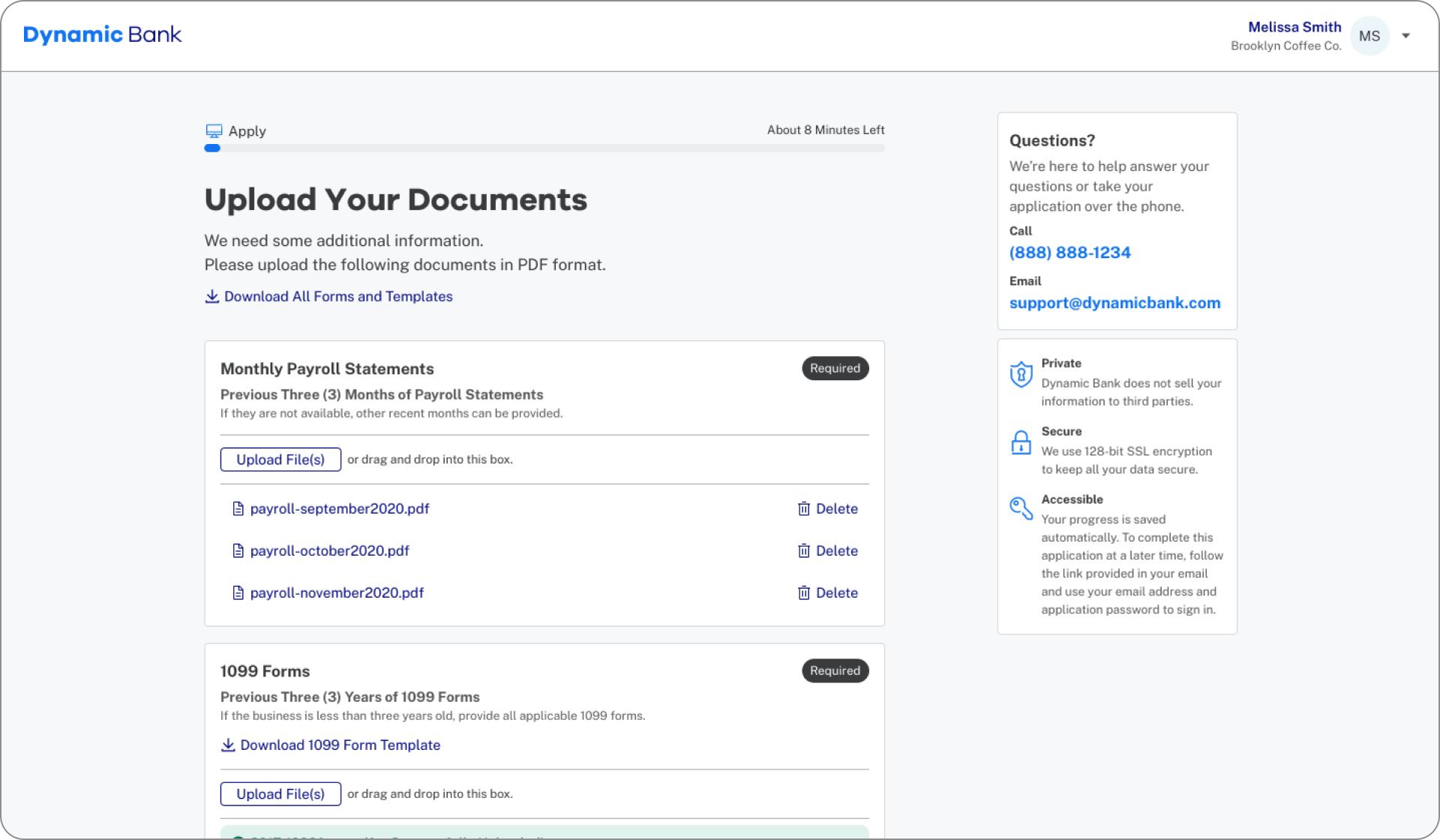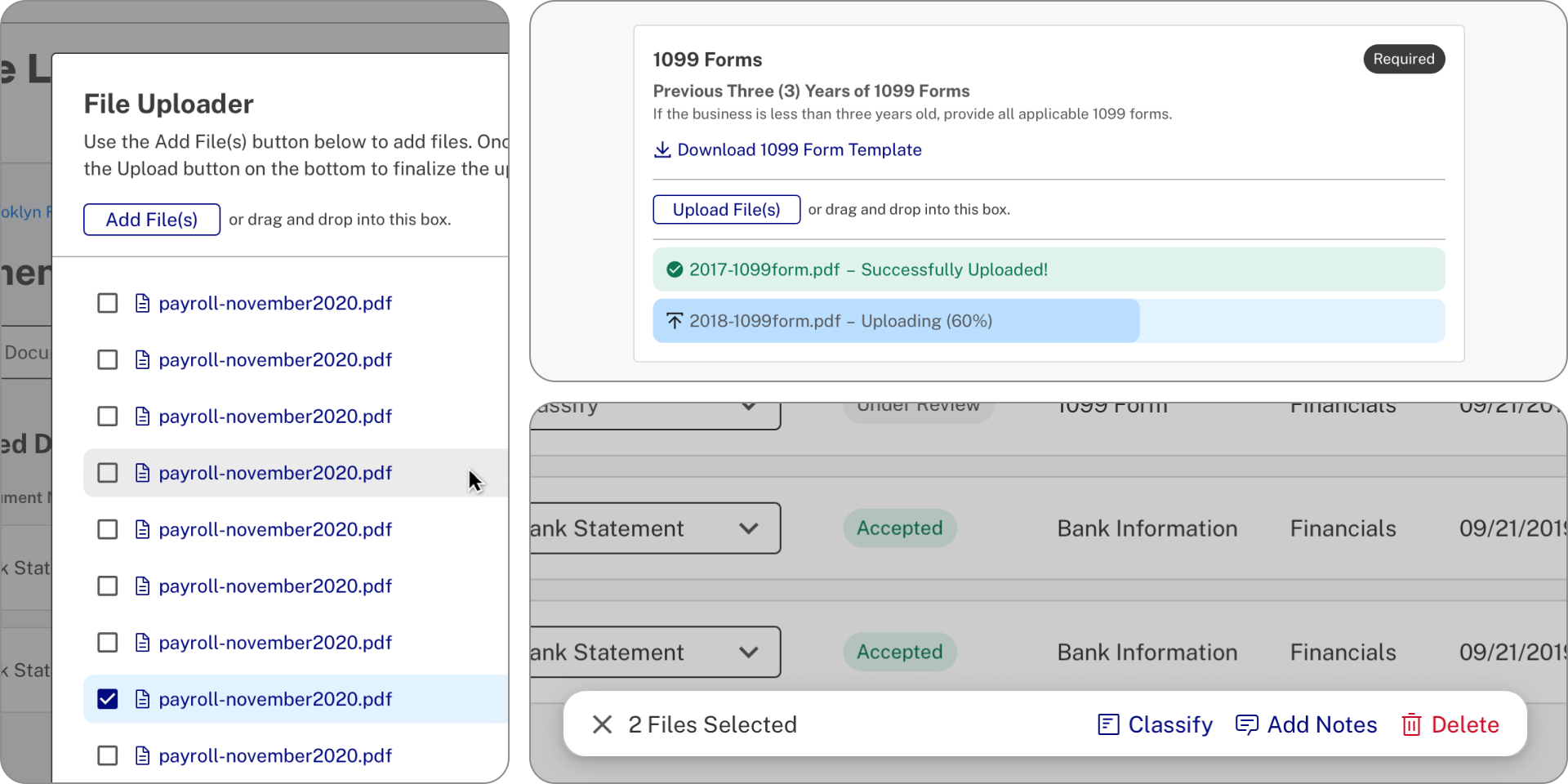 I created a document uploading experience to push the boundaries of our current visual design system. I created a document card component to use on the analyst and applicant sides of our product. I also began to play around with a new component I like to call a Floating Action Toolbar (seen in the bottom right image). This toolbar appears when a user has selected multiple items and helps alleviate the burden of scrolling to find batch actions in long tables of information.


ODX Glass Design System Documentation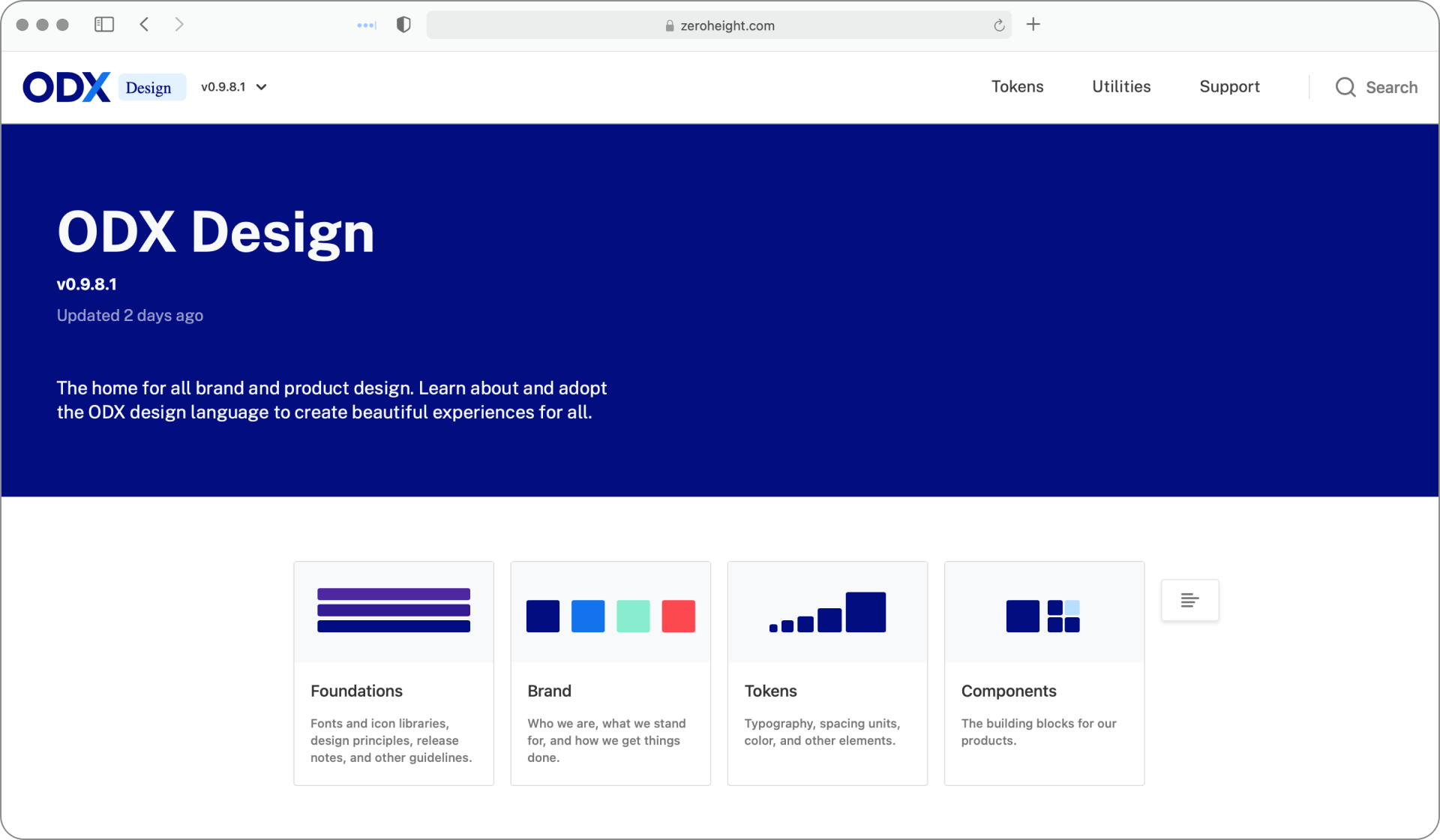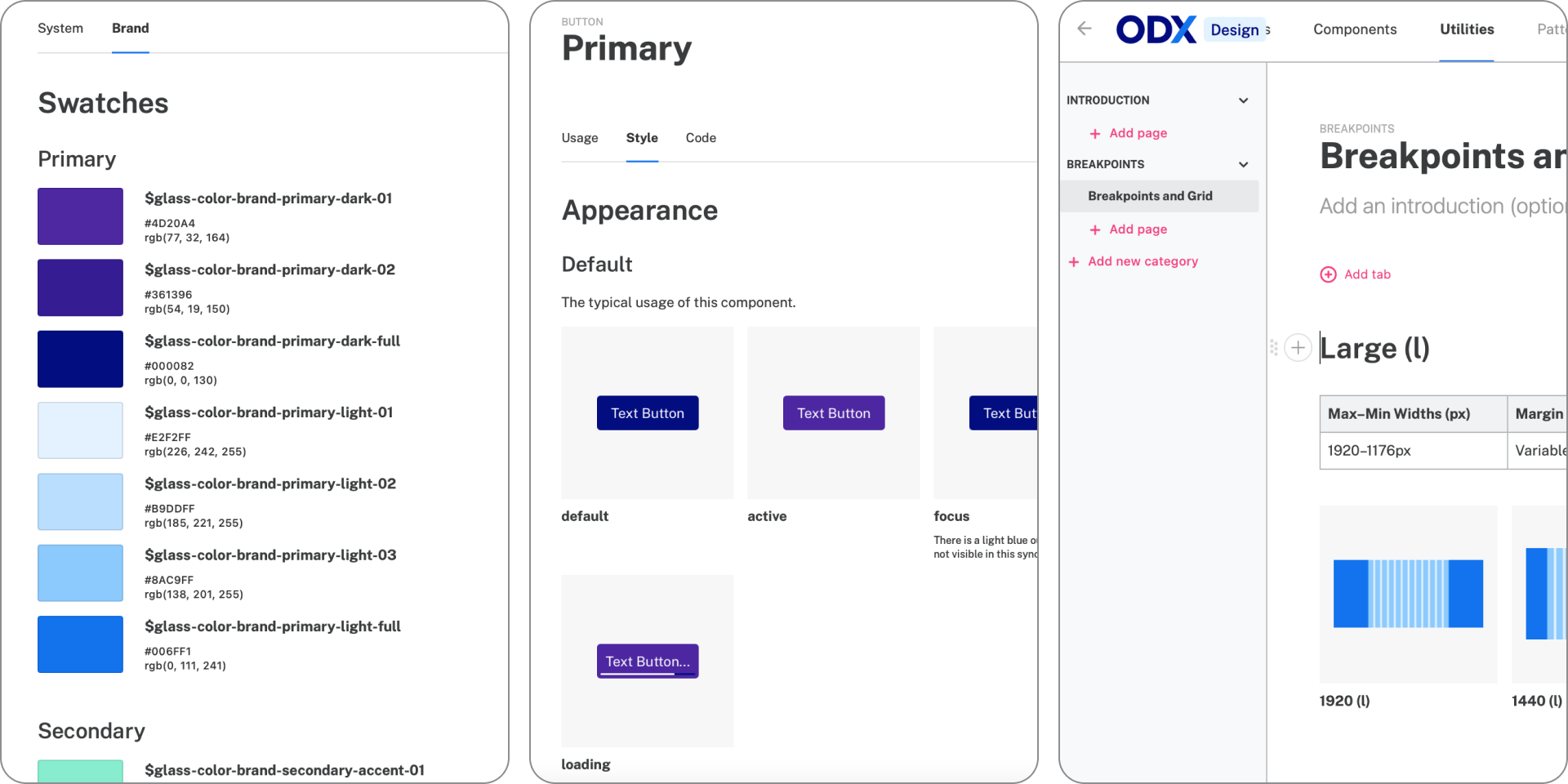 Using Zeroheight, we began documenting the entirety of our design system, creating a source of truth for design, development, and product teams to reference. In less than a year, we've gone from no design system to a design system that is comparable to much more mature organizations.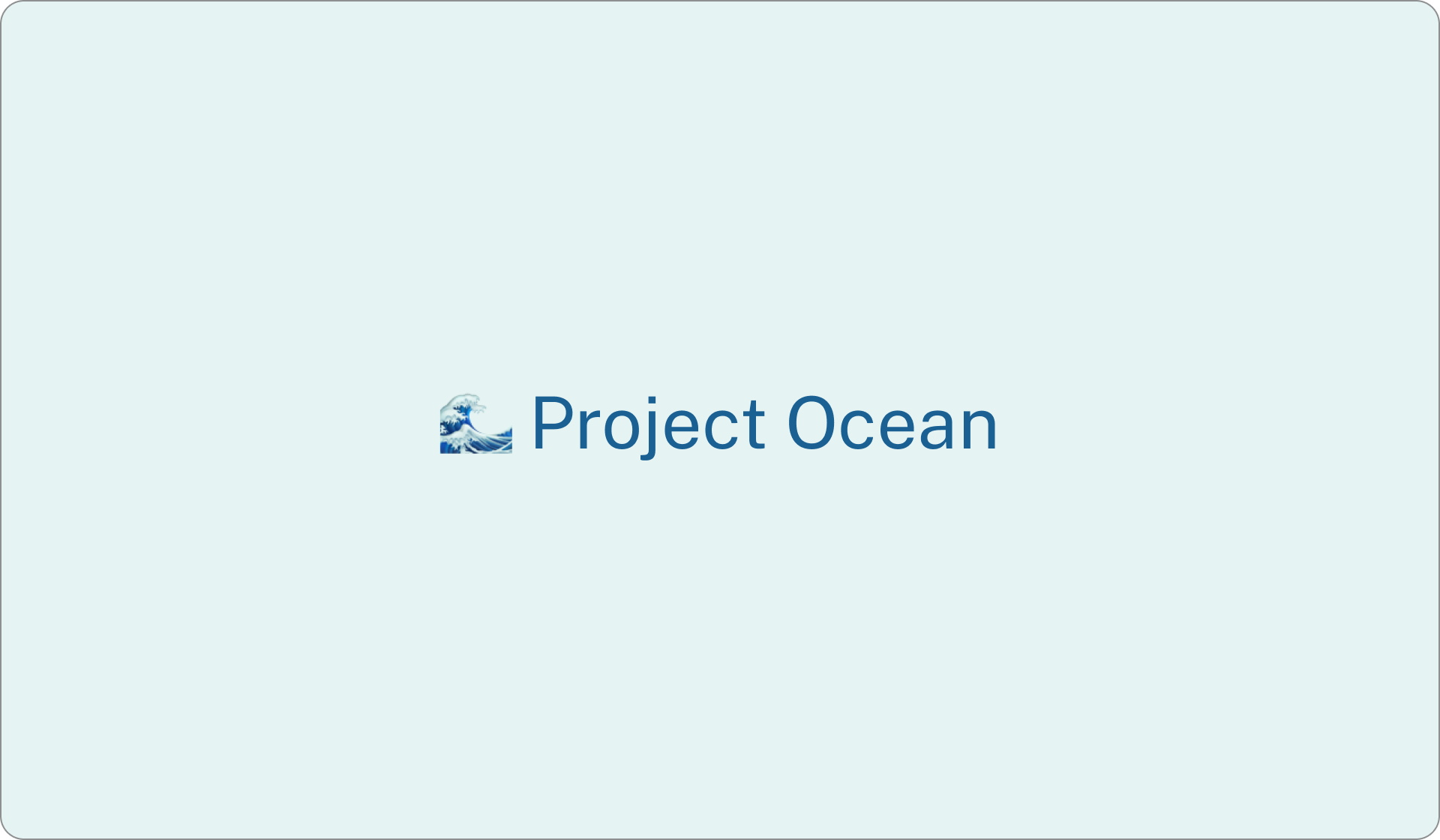 The ODX Design team partnered with Lauren Gallagher at Something Else to take on a very ambitious six-week in-house brand design project. The project will be unveiled in the new year and I cannot wait to share what we did.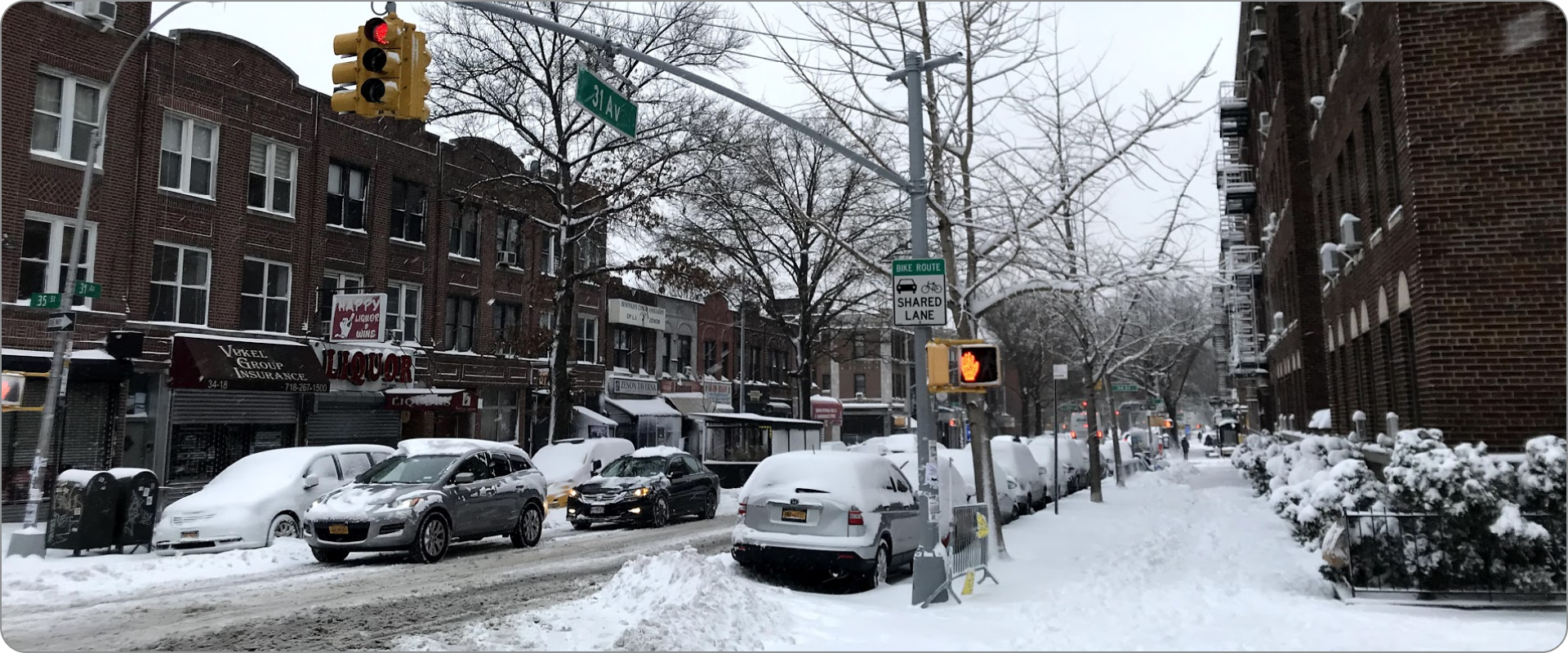 In one night, we received a gift from above in the form of eight inches of snow. This was a great start to the holiday season.


Brand Systems & Design Systems
This year, I'd like to work more at the intersection of brand systems and design systems. This may look like partnering with more studios or working with in-house products that want to carry their visual identity into their digital product.

In 2021, I'm going to be focused on reading more often. I have four books lined up for this year and am very excited to dig in.

Visit the Ocean More Often

I love the ocean – in 2020 we managed to visit the Atlantic ocean a few times. Hopefully this year, we'll be able to make it out to the Pacific as well. 🏄‍♂️


If you'd like to work together, let's chat! I have availability throughout the year and would love to take on all sorts of projects.